Spooky desserts can make a great food to pick on at a Halloween party. There are all kinds of ways to incorporate scary and creepy themes into desserts. Below are just a few different ways to embrace the spirit of Halloween via a dessert.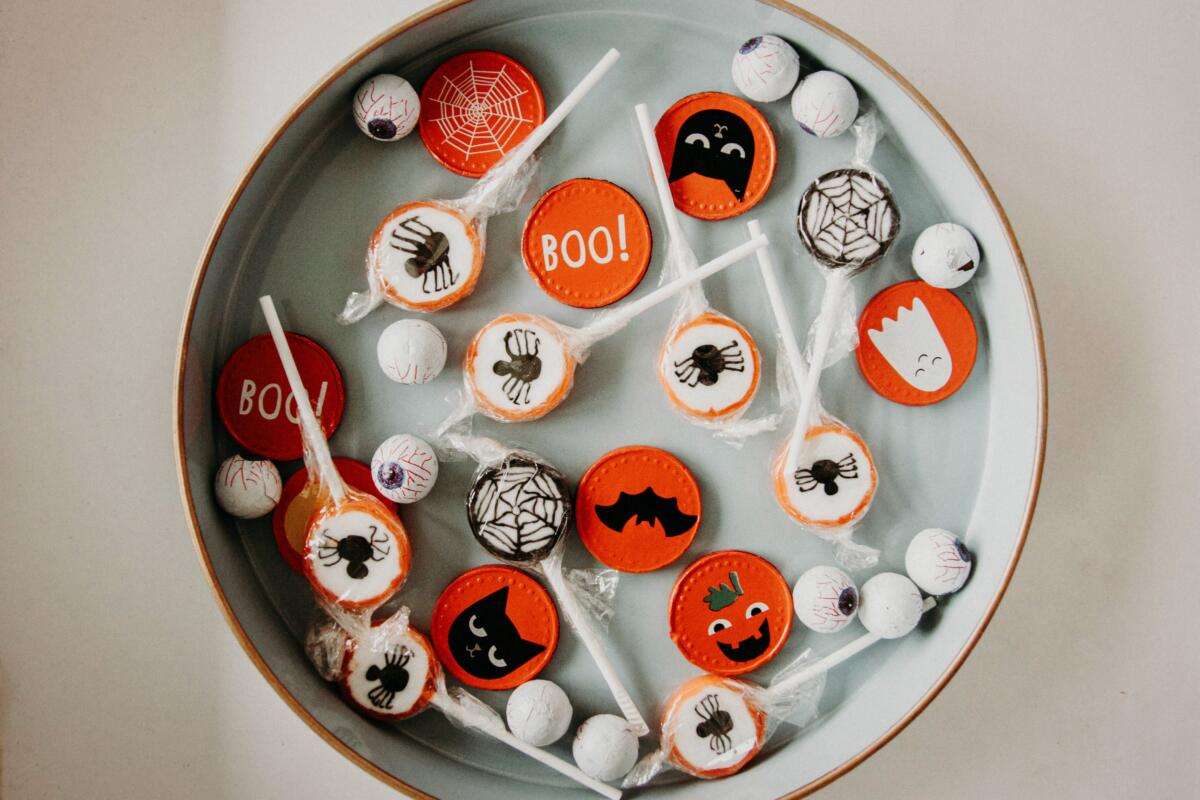 Gruesome jelly
Jelly is a perfect dessert for halloween. Its wobbly appearance can be used to mimic green slime or bloody organs. Lime is ideal for green jelly, while strawberry and raspberry are great for red jelly. Of course, adding food coloring will provide a much deeper and more visceral color, however you don't have to add this if you'd prefer to keep it natural. To make your jelly more exciting, consider adding in some spooky candies. This could include chocolate spiders, gummy worms or jelly eyeballs. 
Haunted pavlova
You'll love this spooky pavlova recipe. It involves using black food gel to paint scary faces on the meringues to make them look like ghosts. The recipe also includes Oreo cookie 'soil' and berry coulis 'blood'. You can even create some meringue bones. 
Pumpkin cheesecake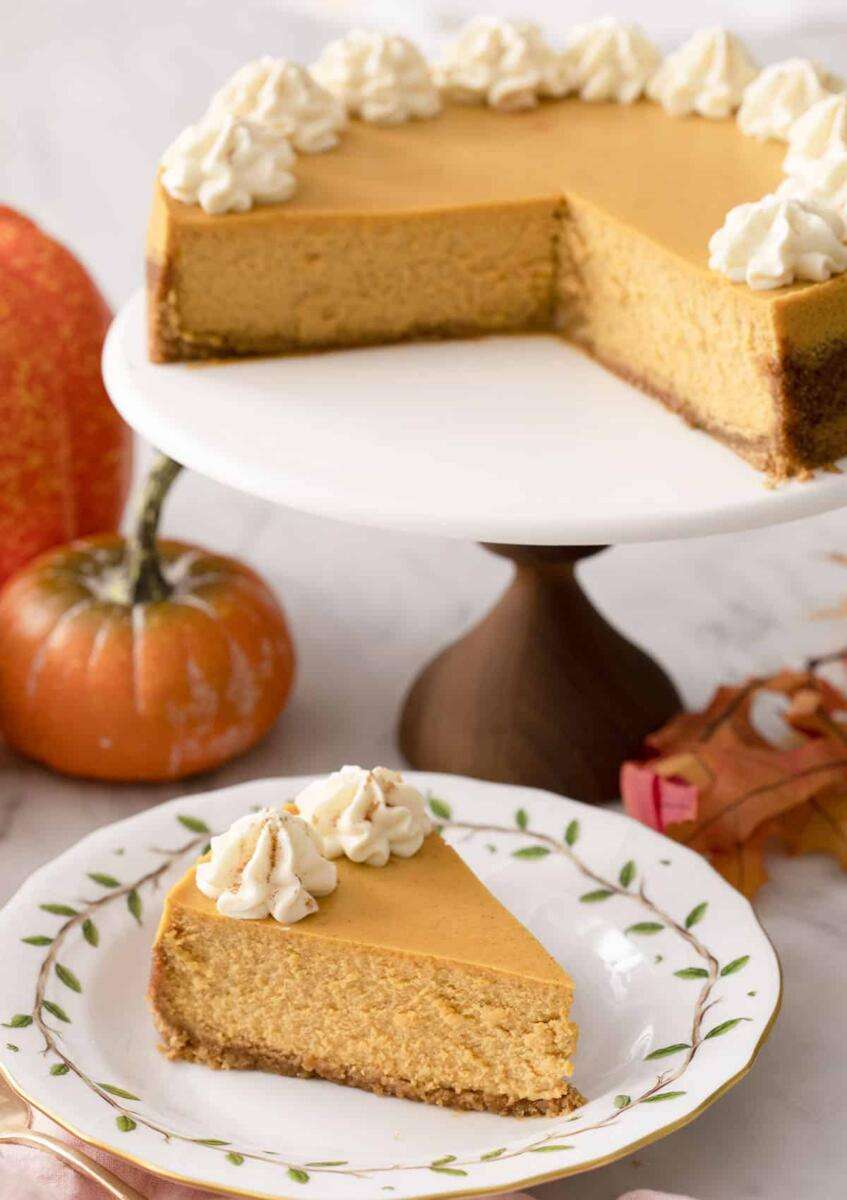 There are many different pumpkin desserts you can prepare to make use of this famous Halloweeny fruit. The most obvious one is pumpkin pie, but we suggest an even tastier option which is pumpkin cheesecake for dessert. This involves adding cream cheese to the mixture. You can then garnish this with dollops of whipped cream.
Monster oatmeal cookies
Monster oatmeal cookies are scary, tasty and healthy. They are cookies made from rolled oats, butter, sugar and eggs. You can add various spices like nutmeg and cinnamon, or fruits like raisins. The scary part is all in the decorating. Consider using icing or chocolate to create scary faces on your cookies. Alternatively, buy some spooky spider choc chips to add into your cookies. Check out a fun variation of this recipe here. 
Spiderweb cupcakes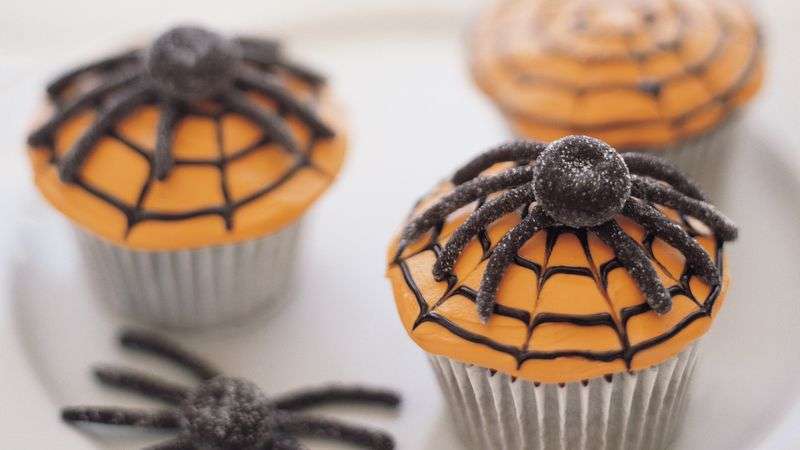 If you know how to make cupcakes, why not try making some halloween-themed ones? One example is to use icing or chocolate to create a spider web pattern on the top. This spiderweb cupcakes recipe explains more. You can also add other toppings like chocolate spiders or marshmallows. 
Scary gingerbread men
Gingerbread men can be turned into all kinds of scary characters including vampires and witches and ghosts. Using different colored icings, you can pretty much create anything. Making gingerbread men is a fun cooking activity to do with kids – you can let them decorate their gingerbread men the way they want, allowing them to use their imagination.  
Homemade toffee apples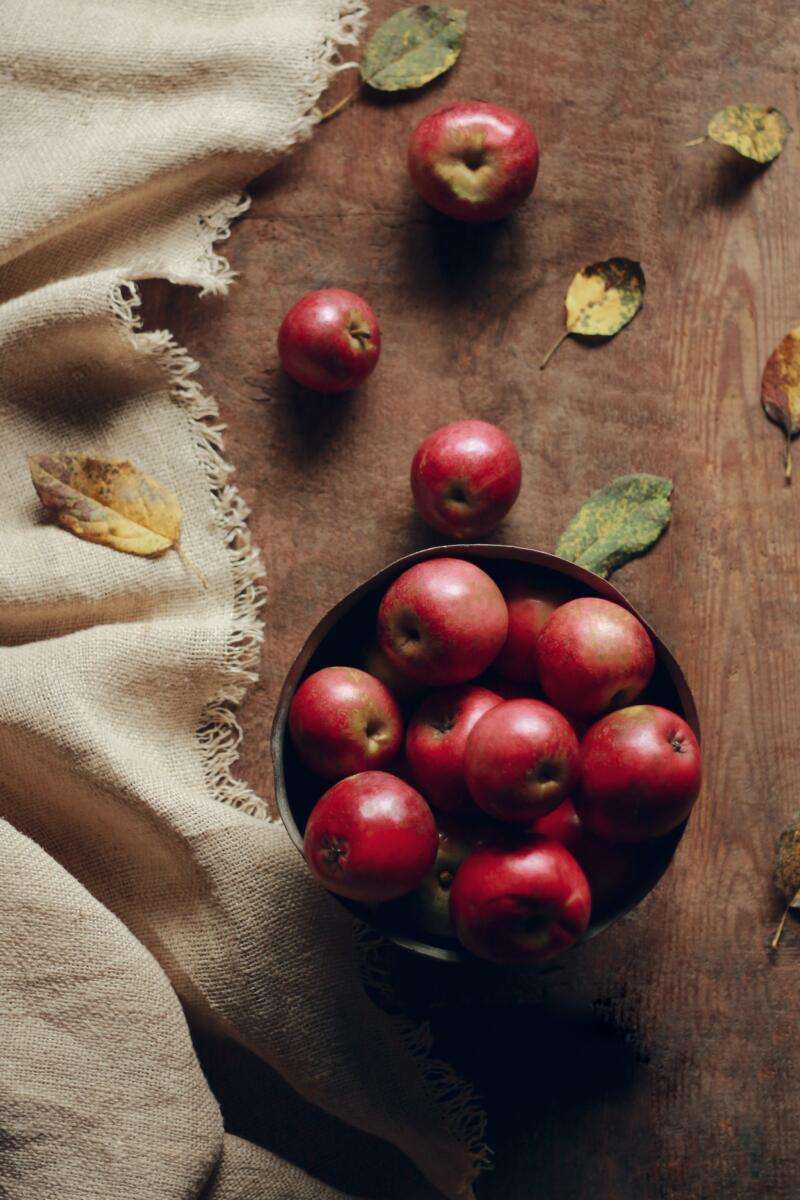 Toffee apples are a classic Halloween snack. While you can buy them in the shop, it could be more rewarding to try making your own toffee apples at home. This involves creating a syrup in a pan and then dipping eating apples into the syrup. Pour boiling water over the apples first to remove any residue and help the caramel syrup stick. You can flavor the syrup however you want and even add food coloring to create different colors.