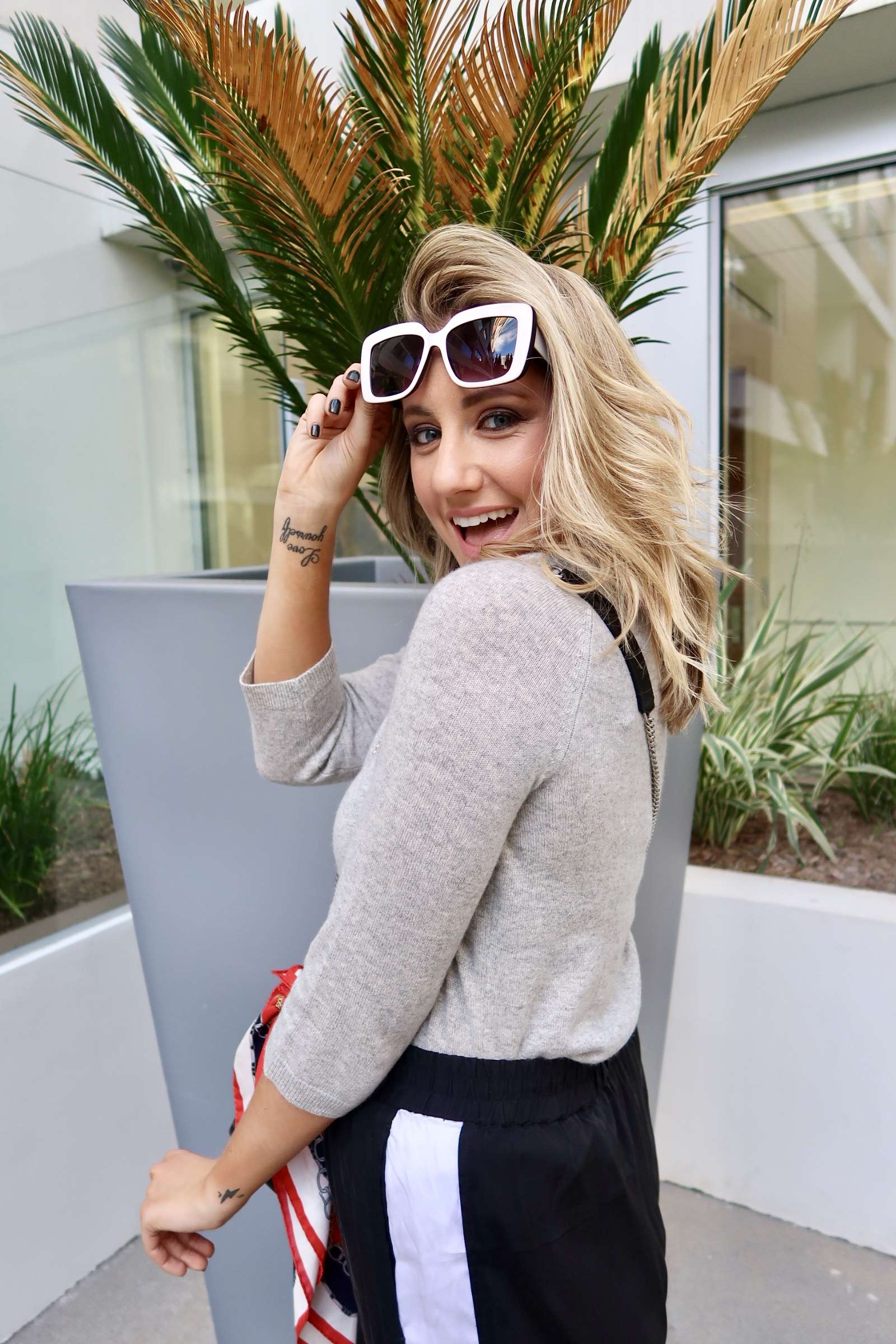 Happy 2019 everyone! I can't believe the new year is already here. I don't make resolutions but I do make solid purchases during the first month of the year! That means a new pair of pants, a skirt and usually a pair of prescription or style glasses. During my KTLA segment I featured a bunch of glasses from Zenni Optical. I've worked with Zenni during my previous KTLA segment too because the brand truly encompasses everything I like about body image and positivity. Since most of you are in school or working your first job, staying on a tighter budget is important. Spending a ton of money at Lenscrafters or on contacts isn't always optimal, especially during the first month of the year. Ray-Ban glasses are great, but how many of us can really afford them with all of our other expenses?
One of the reasons I like Zenni so much is because the prices are incredible. You can get fantastic prescription glasses and sunglasses for under $100, most are actually under $50. If that's not a steal, I don't know what is. I've put together some of my favorite options for glasses you can wear in 2019 below! You don't ever have to spend a lot of money to look stylish.
Even though I reside in LA 90% of the year, I would wear these glasses in the winter and in the summer. Aren't they seriously the cutest? The color pink never gets old!

2. Tortoiseshell Sunglasses: $36
Another popular style (usually this tortoise print is seen on a variety of Ray-Ban styles) that works for both men & women. These are a total steal at under $40.

3. The Aviator: $36
Aviators never go out of style. I've had my Ray-Ban aviators since I received them as a birthday gift over 2 years ago. The best thing about Zenni is that all of the glasses are so affordable that you can buy multiple pairs for the price of one designer brand: so what are you waiting for?

Happy 2019!