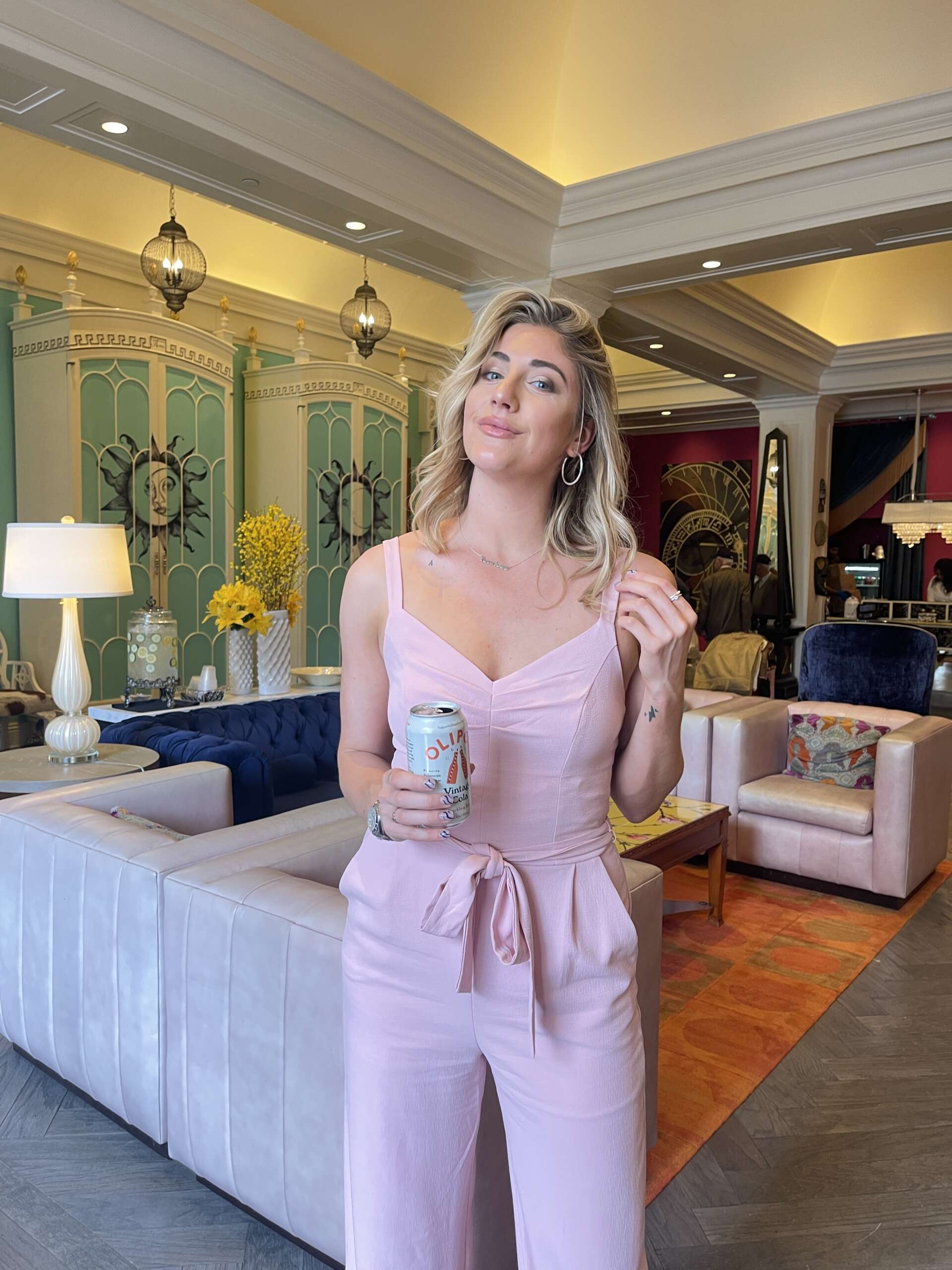 Photographed at Kimpton Monaco Hotel in Philadelphia. 
The last time I was on a TV set was for my mentee Jeskya's morning show segment in LA last year. She asked me to jump in as a model which I wasn't super thrilled to do but when you're fearless, you can't say no! Prior to pursuing the summit program and Be Fearless community so heavily, I was on TV sets every week – working with different brands to compensate me to discuss their new lines so I could afford to continue to blog and do what I love: inspire!
I haven't had to do TV segments as often as I used to because my career has taken off in the past year which is incredible: but I'll never forget how much I loved the energy of being on set. Being on camera is one of my strengths so when Fox Philadelphia asked me to host a segment on workwear for women last week, I bought an Amtrak ticket from Connecticut to Philadelphia following the ECSU talk. One of my best friends Gabi (whom I met at the first BFS at Drexel) lives in Philadelphia, so I took the train down to meet her to prep for the segment. I grew up across the street from a JCPenney: it was a store that my mom always took me to for back to school shopping. Does anyone else have memories from when they were a kid asking for something that your family member would always say no to? For me, that was the Bobby Jack line at JCPenney! My mom couldn't afford buying me their line when I was younger so I always used to window shop at JCPenney before back to school began.
Those memories of my childhood are the reason I am the way I am today, so I partnered with JCPenney to put together these stylish looks for women on a budget this season. Just like JCP, Philly will always hold a special place in my heart: it's where the first Be Fearless Summit was. Just because you wear clothing that's affordable doesn't mean you have to slack on your style: if anything, you get way more bang for your buck dressing on a budget!