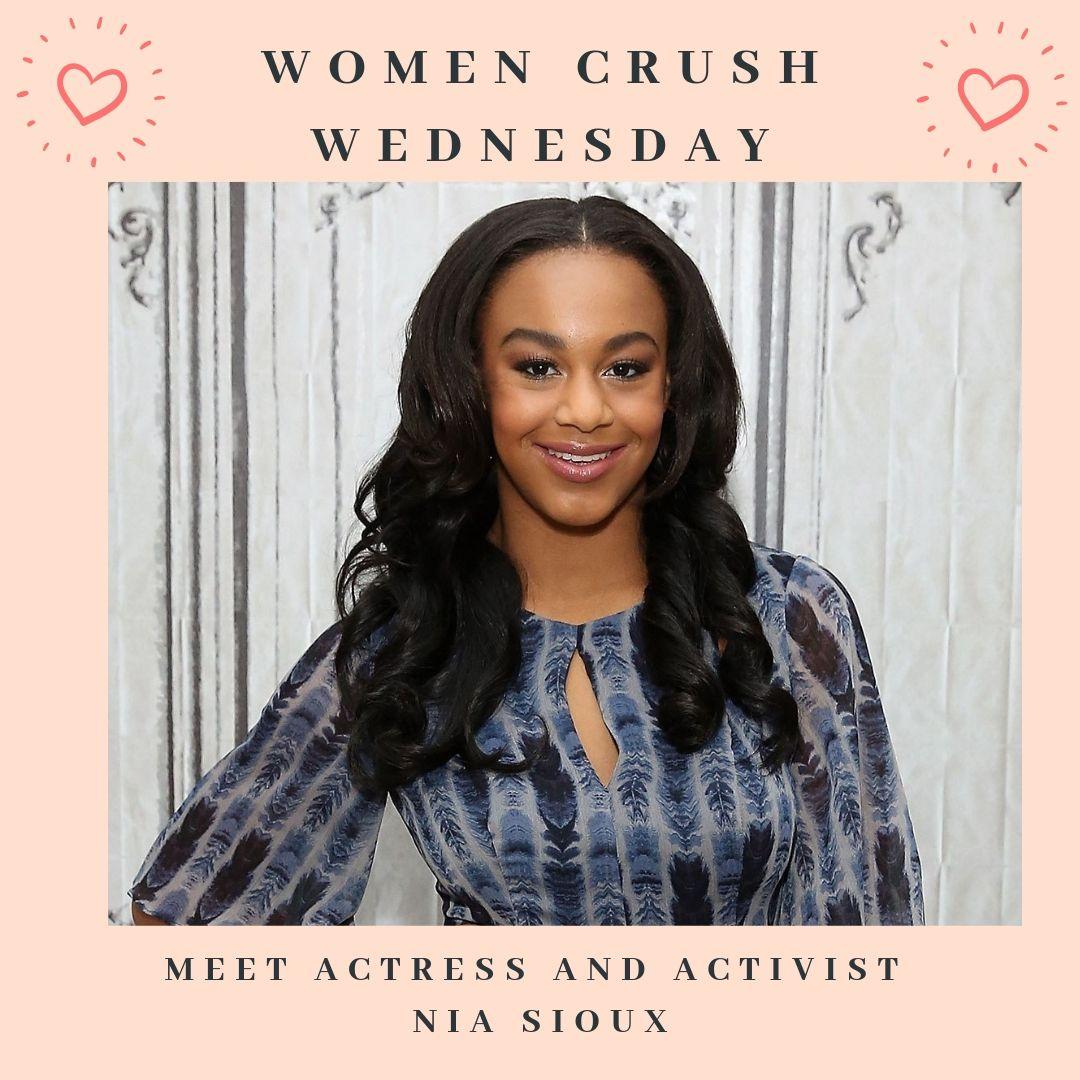 A few of my friends kept telling me to invite dancer and activist Nia Sioux into the studio for an interview on Fearless Everyday. I finally emailed her last week and got her into the studio within 48 hours! I'm seriously so excited for you to hear her interview. But until it comes out, follow Nia on social media and read more about her below!
Nia has wowed audiences as a dancer, singer and actor on the small screen and in live performances, proving to be one of today's hottest triple threats. Known for her breakout role in Lifetime's hit series, Dance Moms, Nia has since leaped out of the reality world and starred as a series regular on CBS's Award Winning, The Bold and The Beautiful, and starred in her own Nickelodeon digital series called "Nia Sioux's Slumber Party."

Audiences have seen Nia take on the world of music as she released her first single "Star In Your Own Life" which has over 11 million views on YouTube. Nia has continued to release music and hit #1 on the iTunes Music Video pop charts for "You Don't Really Wanna." Her multi-hyphenate skills were put to use when she was a featured performer in the Off-Broadway musical 'Trip Of Love.' Shortly after, Nia went on to star in her first film, "Running From My Roots," and since has starred in two more films: The Code and The Lies I Tell Myself. Nia was chosen to host the 2018 Winter Olympics as an NBC Correspondent, and has furthered those skills by hosting multiple red carpets. Nia's talents were recently recognized when she was named "Favorite Dancer 17 & Under" at the IDA Awards, and was nominated for Tiger Beat's 19 Under 19.

Being a good role model is important to Nia, and she speaks to kids about how they can "star" in their own lives, a message dear to her. Nia started a weekly #RoleModelMonday tribute on her social media to recognize those that are making a change. She is passionate about raising awareness for reflex neurovascular dystrophy (RND), anti-bullying, anti-body shaming, and animal rights.
Thank you Nia for your incredible work on #RoleModelMonday and for being a role model to so many!