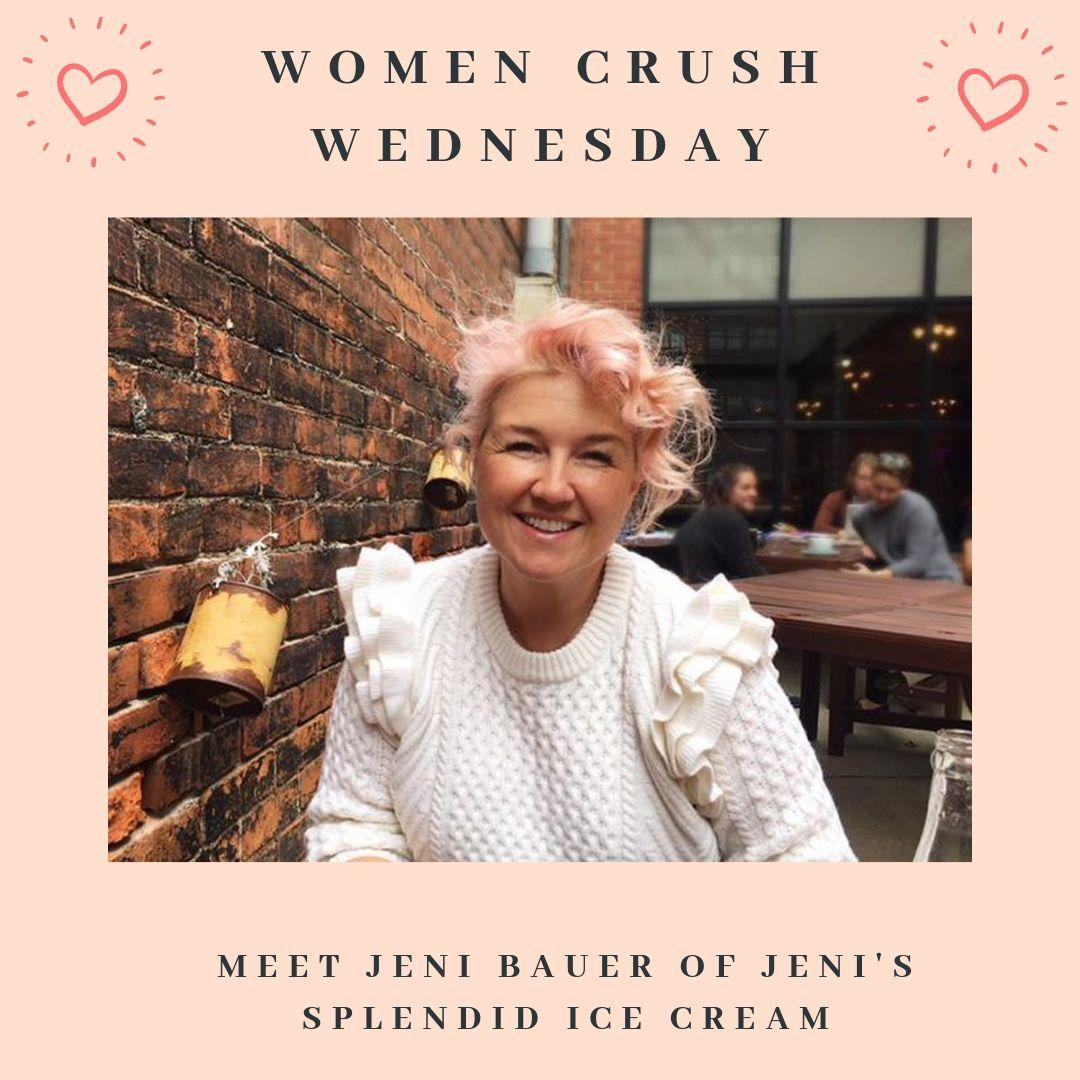 It's summer, so why not continue on the path of talking about all things light, cool and tasty? Last week I chose Coolhaus ice cream founder Natasha as my #WCW, but while eating ice cream this week, I realized that there's another major boss babe/ entrepreneur who I also admire. Jeni Bauer is the founder of Jeni's Splendid Ice Cream, which is a million-dollar company with stores across America and ice cream sold in retailers like Whole Foods. Jeni has collaborated with brands like Estee Lauder to bring their famous makeup to an ice cream flavor, and recently collaborated with Tyler the Creator to create a mint chip flavor in honor of his style of performing and personal taste.
I've listened to Jeni's How I Built This interview with Guy Raz on NPR, and her humble yet honest perspective on being an entrepreneur, wife and mom is inspiring. She studied at Ohio State University after working at an ice cream shop as a young girl, which exposed her to her love for ice cream. Jeni negotiated to buy a gelato machine for $14k instead of $30k, which is when she began making her own ice cream. If you've never had Jeni's ice cream, it's some of the best out there. Her stores recently took away all toppings (to my disappointment) to make the ice cream the center of attention at each and every boutique store. I'm a whipped cream addict, so I can't say I love that they took away toppings, but I also think her marketing plan completely sets her ice cream apart from the other brands on the market. With 2 LA locations (Venice and Larchmont Village) Jeni's Ice Cream is a splendid knockout. Both locations are packed every time I walk in for a scoop, which is often because boy do I love that ice cream.
Let Jeni's traditional route of college and 9-5 jobs inspire you to pursue anything you want, while realizing that there is never a time too late to start your own startup journey.
Thanks for continuing to satisfy my sweet tooth, Jeni!