A new week of my series
#WCW
is back with my friend, entrepreneur
Hannah S. Patten
of
Hülya Swim
! I've known Hannah for a really long time and watching her entrepreneurial journey progress has been not only inspiring but exciting for me to watch. I asked Hannah 5 questions about what launching her recyclable swimwear line Hülya has been and how she plans to run the company while in college!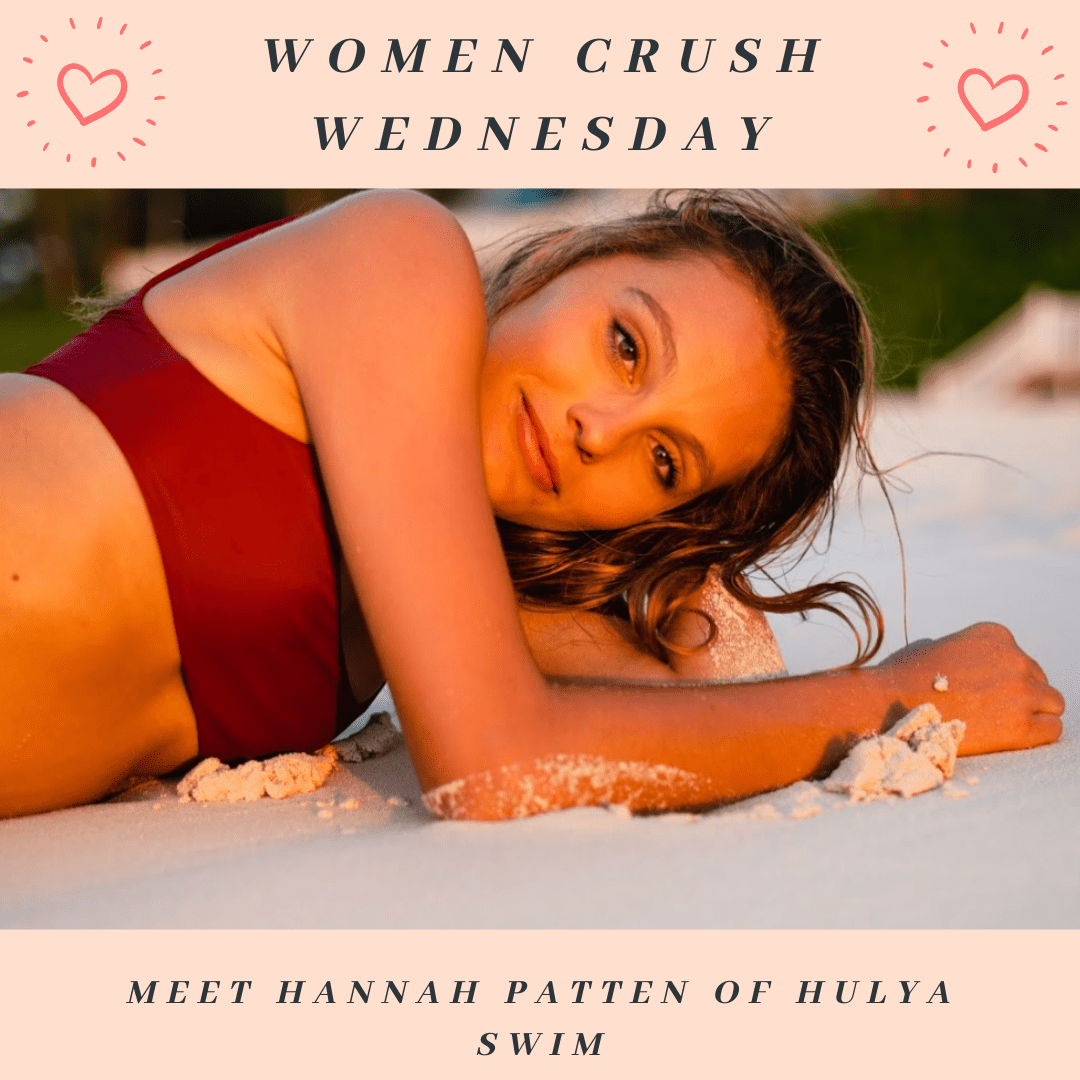 What do you believe makes your swim line stand out differently from others?
I think everything Hülya stands for and does makes us stand out. We built this company of our passion for the ocean not because we wanted to make a quick buck. We truly have a deep admiration and love for the ocean and I think it really shows through the work Hülya is doing and will continue to work. Our passion and love for the ocean are what make Hülya stand out and I think you can see that through Christina and me.
What sparked a passion in creating swimwear that is made with Econyl, regenerated nylon fabric?
Christina and I wanted to create an easy way for people to be eco-conscious and start upcycling. We thought to ourselves what is one thing that we use every time we go in the water or to the beach and then we wanted to figure out a way to change the fate of the planet through our dream of starting a swim line.
What do you hope to gain out of your swimwear?
I think it is safe to say Christina and I want to truly change the world and educate consumers on how and why it is so important to shop sustainable.
Any brands you'd love to collaborate with?
Here at Hülya, we thrive with collaborating with brands, currently we collab with PATHwater, All Good Products, Leaf Shave, Simply Gum, Bees Wax Wrap, BlueLand, and a few others we have in the works! But, a brand I know we would love to collaborate with is Hydroflask, there isn't a moment when we are out on a dive trip and the entire boat is covered in well-traveled Hydroflasks.
Aside from social media, how do you plan to spread the news of your sustainable swim line?
We have an incredible team of videographers, photographers, and ambassadors so it makes it helpful when spreading the word. But, we hope to start doing pop up shops all over the country and we also have a little secret up our sleeve for the summer, hint it includes Australia.