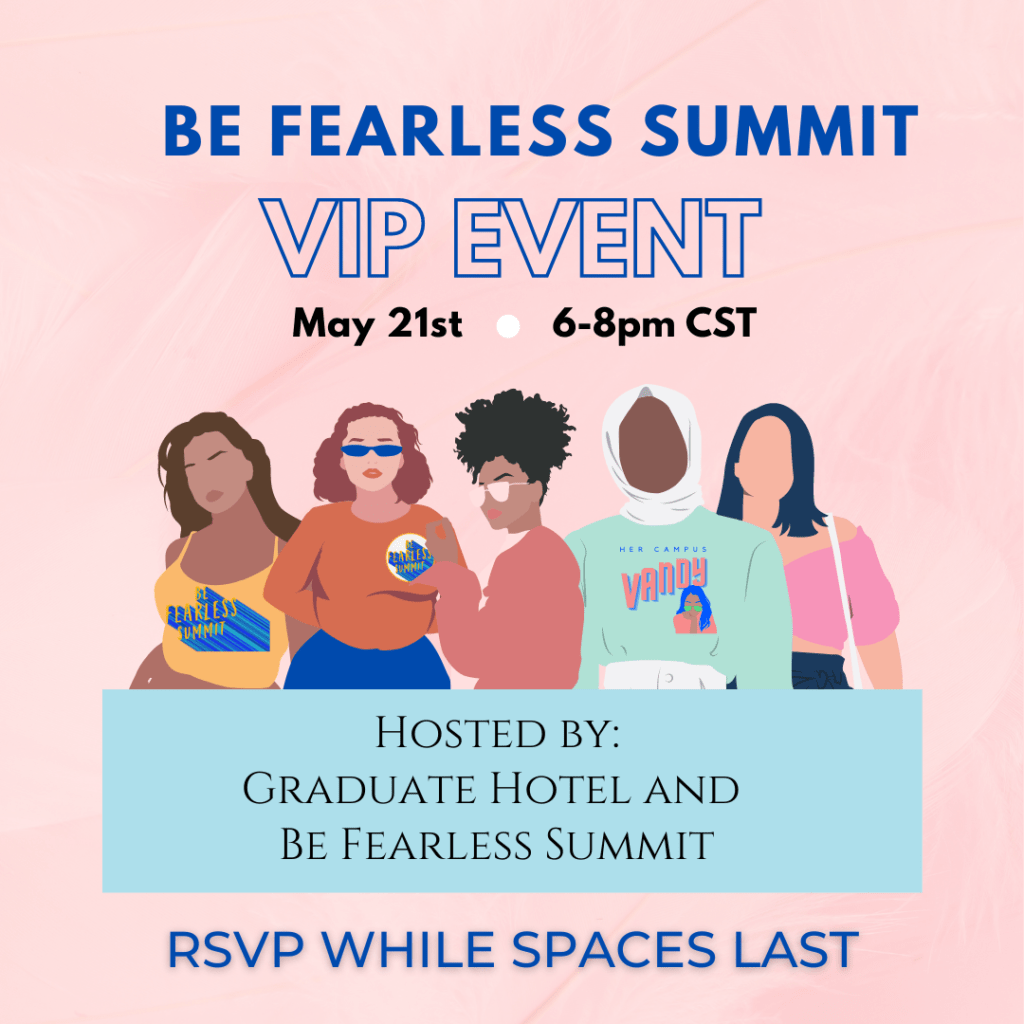 Be Fearless Summit, Graduate Hotel Nashville and Her Campus Vanderbilt are thrilled to partner on the VIP Night Before party at Graduate Hotel Nashville in downtown, on May 21st! I haven't been able to host an in-person BFS in 2 years now, which makes me want to cry, so being able to finally host a small gathering (25 people max) is awesome. I can't wait to meet some of you, encourage you to make new girlfriends, and get your makeup done by IBY BEAUTY!
Nashville Lifestyle magazine just featured the VIP party in their magazine, read the spread here!
Come hang, grab a drink or tea, and meet local Nashville bloggers and influencers from 6-8 PM CST the night before the virtual Be Fearless Summit. If you haven't snagged a ticket yet for the virtual summit, you can get that right HERE!
We'll see you in one month!