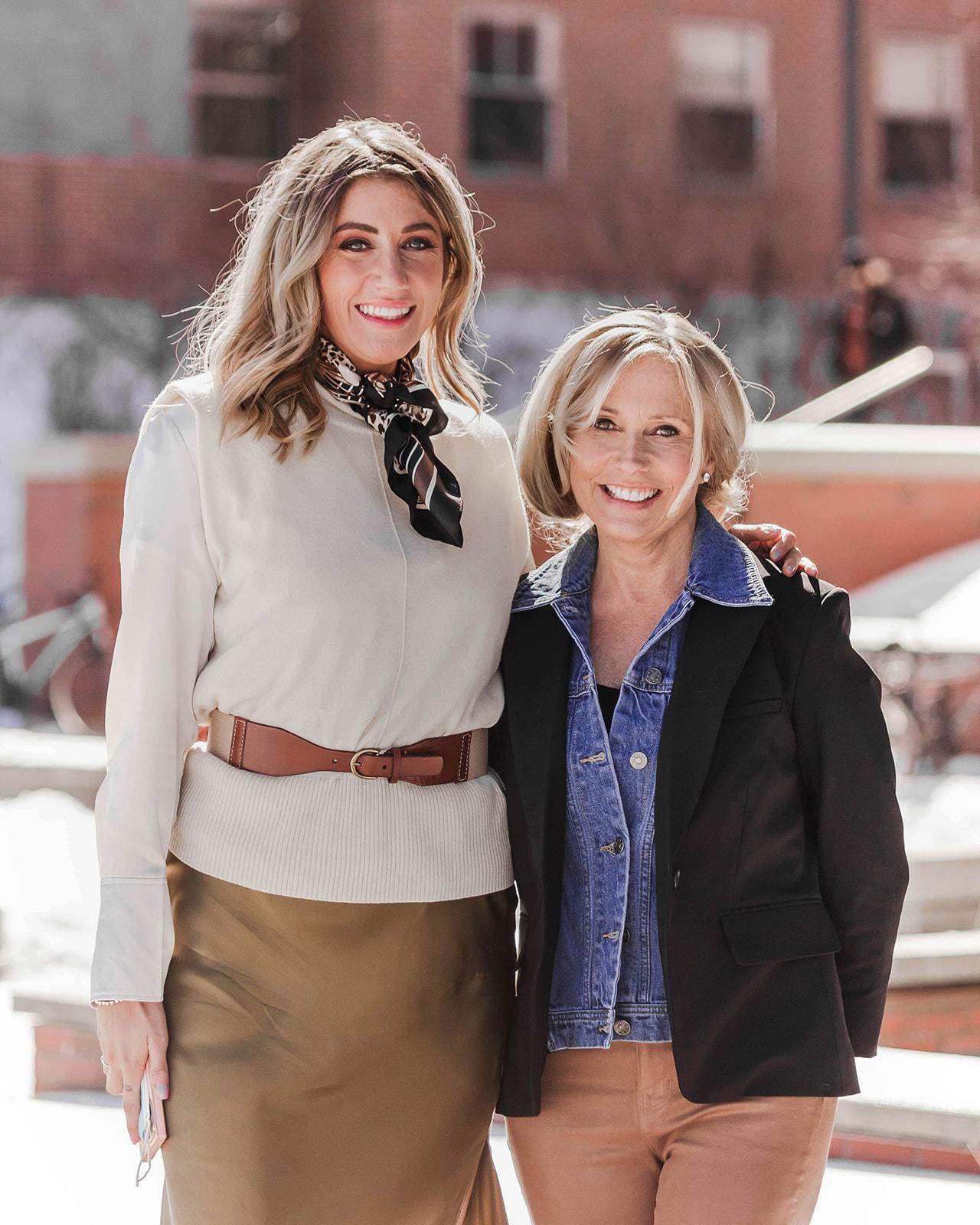 Figuring out what to wear to corporate events like conferences and trade shows is one of the trickiest
style conundrums you may end up having to navigate as a young adult. Dress codes for purely social
events are hard enough to figure out, but knowing that what you wear can impact your professional
reputation and that of your company can make the process of styling yourself extra nerve-wracking. And
if you're attending a multi-day event, you'll also have to spare some extra thought for what items will
travel well and not require a ton of ironing to look their best.
Luckily, there are lots of smart styling hacks to make the whole process of choosing outfits much easier.
For instance, you'll want to forgo the temptation to over accessorize and instead pack a few simple,
classic pieces to complement the clothes you'll be bringing. You'll also want to prioritize comfortable,
versatile shoes that you can pair well with a variety of different ensembles. This will help you save
packing space while also keeping you comfortable throughout the day. Skip heels if you're not typically
comfortable in them and don't bring any new shoes in need of breaking in.
If you're having trouble figuring out what sorts of outfits to assemble for your next corporate event, the
following can serve as helpful templates for essential conference ensembles:
Business Casual Outfit
Most conferences require a business casual dress code, which sits somewhere between formal suits and
casual clothing appropriate for everyday wear. If your conference invitation contains no instructions
about the dress code, going for business casual clothes is always going to be a safe bet. These outfits are
meant to make you look polished without coming off as stiff and stuffy. They're also generally more
comfortable and easier to move in than full suits.
Button-up blouses, midi skirts with pencil or A-line cuts, dress pants, cardigans, and blazers are all good
examples of business casual staples. Mixing structured, tailored items with more relaxed-fitting
ones—such as by pairing a blazer with a white tee instead of a dress shirt—is a failsafe way to achieve
the perfect mix of ease and professionalism.
Leggings for women are also a comfier, more casual but still acceptable alternative to slacks if you
choose the right pair and style them smartly. Thicker leggings in black and other dark colors are
generally best in professional settings. Pair them with long, flowy tops or oversized cardigans that cover
your behind to create a put-together look.
Full Business Suit
If you'll be delivering a presentation or if the conference explicitly requires attendees to be in formal
dress, it's wise to show up in a more traditional suit. Suits always look their best when they're perfectly
tailored to the wearer's proportions, so choose one that fits you properly or get it altered at a tailor if
needed. The last thing you want is for other attendees to give you the side eye because your pant legs
are too long or your blazer sleeves are just a little too short.
Do note that even if you're fully suited up, there are plenty of ways to subtly work your own personality
into your outfit. Switching out a traditional white blouse with something colored or patterned can help
inject a little playfulness into an otherwise formal ensemble, provided your chosen tops aren't too
flashy. Tops in elegant jewel tones or understated patterns like small polka dots will give your business
suit a pop of personality without being over-the-top. Alternatively, a statement accessory like a pretty
brooch, necklace, scarf, or pair of earrings also works for this purpose.
Reception or Cocktail Hour Outfit
If you're attending a multi-day conference, chances are you're going to be doing more than just
watching presentations and participating in group discussions during the day. Most long conferences
often feature evening events like dinners and cocktail hours as well. These usually function as ways for
attendees to meet, socialize, and network in a less regimented setting.
On days that you'll be going straight from daytime to evening activities, the most efficient thing to do is
wear the same outfit all throughout with a few tweaks. For instance, a structured dress in an eye-
catching color would be totally acceptable for daytime sessions, especially when paired with a black
blazer. Then, when night falls, all you need to do is ditch the blazer, touch up your makeup, maybe sub
in a sparkly accessory or pair of shoes, and you'll be good to go.
While dressing for conferences can seem intimidating, it's best to approach it as a unique opportunity to
communicate your style, skills, and personality to those who see you. Once you find ways to wear what
you love while still styling yourself appropriately for the event, you'll surely be able to come up with
outfits that truly mean business.