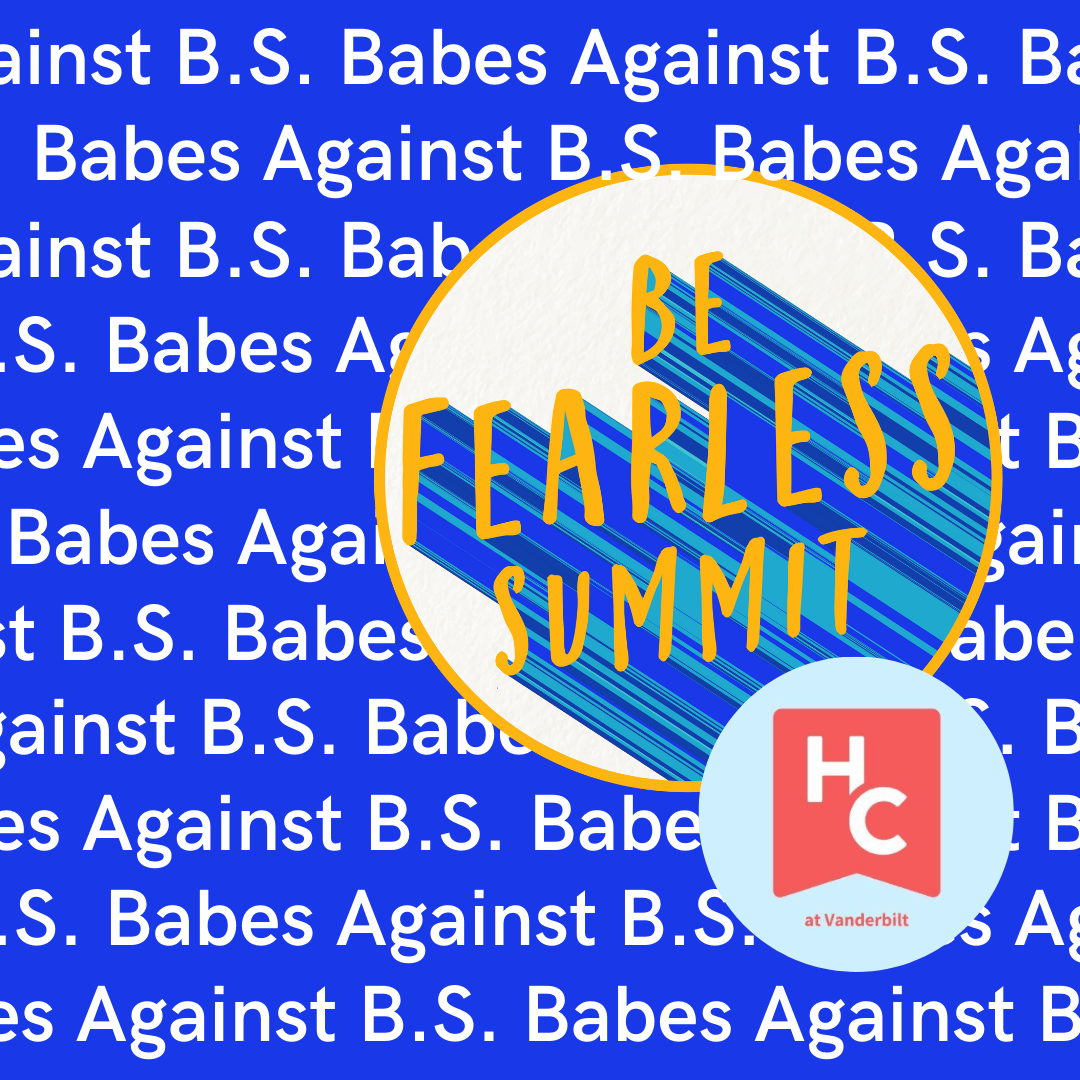 The Be Fearless Summit is BACK with our first ever hybrid summit, May 22nd, 2021 at Vanderbilt University.
This years theme is Babes Against B.S., in partnership with Her Campus at Vanderbilt. This past year has left us battling a pandemic, fighting for equality, and enduring through a tumultuous presidential election, stirring us more than ever to address the issues exposed. We are over the B.S. we have seen! That's why we are bringing you a thrilling day filled with inspiring speakers, swag, and a reminder that we are fighting together against the B.S.
RSVP to follow…but what we have available for you to see so far is the speaker submission link if you want to join our incredible lineup this year.