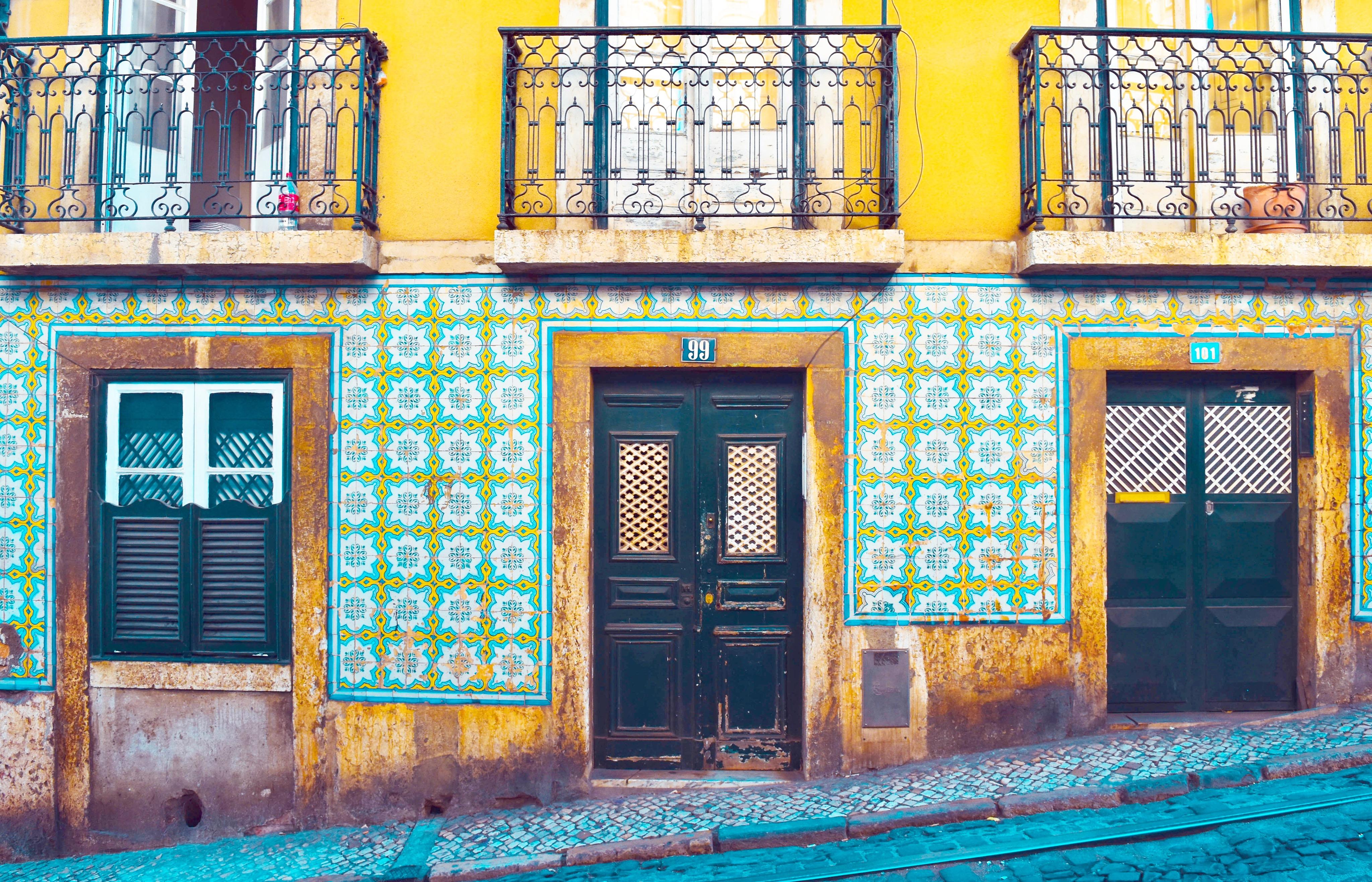 When I went to Lisbon a few weeks ago, I couldn't believe it was the first time I had ever visited. I'd heard from friends about how neat Lisbon is (and cheap!) so I was excited to experience the city. I flew from Istanbul to Lisbon on Turkish Airlines which was about a 2 hour flight. I've become a professional at sleeping on airplanes, which is what I did the entire flight. When my mom and I landed in Lisbon we took an Uber for about $10 from Lisbon to the city center. We decided to book an apartment with 2 bedrooms on VRBO because I am not a huge fan of Airbnb, and found VRBO to be a super easy and efficient resource to book a nice apartment through. It's a bit cheaper than booking a hotel and you get much more space. Our apartment was located about a 15 minute walk away from the main area in Lisbon, which I made sure before booking because I hate having to walk far when I'm traveling to get a muffin or something. I love muffins so much. But seriously, it was in a perfect location and I loved being on side street away from the main city center. I felt like I was surrounded by locals the whole time and that's what I enjoy most when traveling: really experiencing a culture!
I've been following Goop guides when traveling to a new city and I've never been disappointed with any of the suggestions. I downloaded the app on my phone (G.Spotting). If you're not familiar with Goop, it's Gwyneth Paltrow's ridiculously overpriced website. Opposite the retail side of the site (I find it to actually be the most unreliable website ever unless you can afford a $900 pen)  she has city guides that list the coolest places to go in every city. I've almost crossed every city off of her list, having just gone to Morocco and Lisbon which are two places on her guides, but I've got a few countries left to still visit. I'm posting my favorite places we went to in Lisbon below, and I hope you get to check them out if you ever make the trip to Portugal! We didn't go to Porto this time around, just Lisbon. Porto is next on my list!
P.S. If you're looking for websites for many of the places listed below, you probably won't find them. Most of the restaurants in Lisbon only have Instagram or FB pages, so you'll have to call them directly to make a reservation.
BEST FOOD: SR. LISBOA
Avenida
If you're looking for the best codfish cakes, wine and chocolate cake in Lisbon, this is your spot. We ate here two nights in a row because we were just that obsessed. You must make a reservation, you must have cash, and you must order the codfish cakes. Even if you don't like fish, you'll love these cakes. I found Sr. Lisboa to be a bit on the pricey side, but the food is so good you won't regret the price. The cash only thing was really irritating but there is an ATM right across the street.
BEST COFFEE: Fabrica Coffee Roasters 
Multiple locations
When my boyfriend and mom were asleep and I was desperate to find a gym to get a sweat in, I ended up wandering off to Fabrica Coffee. Upon walking in (this was not on Goop, neither was Sr. Lisboa) I found out they served oat milk so I got my first (of many lattes) in Lisbon here. I suggest Fabrica over Copenhagen Coffee Co. because the coffee was better and the vibe was more intimate. I don't suggest ordering food here, as they're very unorganized and you'll be waiting for a while to get a slice of avo toast. But the iced latte…to die for.
TAPAS & WINE: O Bar da Odete
Multiple locations
If you're craving cheese, wine and meats like prosciutto then stop by O Bar. Situated right in the heart of the main shopping district, I thought this place was reasonably priced and uber chic.
I wouldn't… waste your time at Cervejaria Ramiro (frequently called Ramiro) because the line was insanely long and the whole experience felt kinda unnecessary to me. Don't get me wrong, the fish was delicious, but the hefty price tag and 2 hour wait (apparently you can email for reservations but no one does) wasn't worth it to me for shrimp. Also, no codfish cakes.
FOR ACTIVITIES: Tagus Cruises
I highly suggest taking a boat tour or renting a private boat for a few hours with Tagus Cruises. They gave us a private tour around the island and it was honestly incredible. Though a bit far away from the city (about 30 minutes, be prepared) I thought the Uber drive was worth it.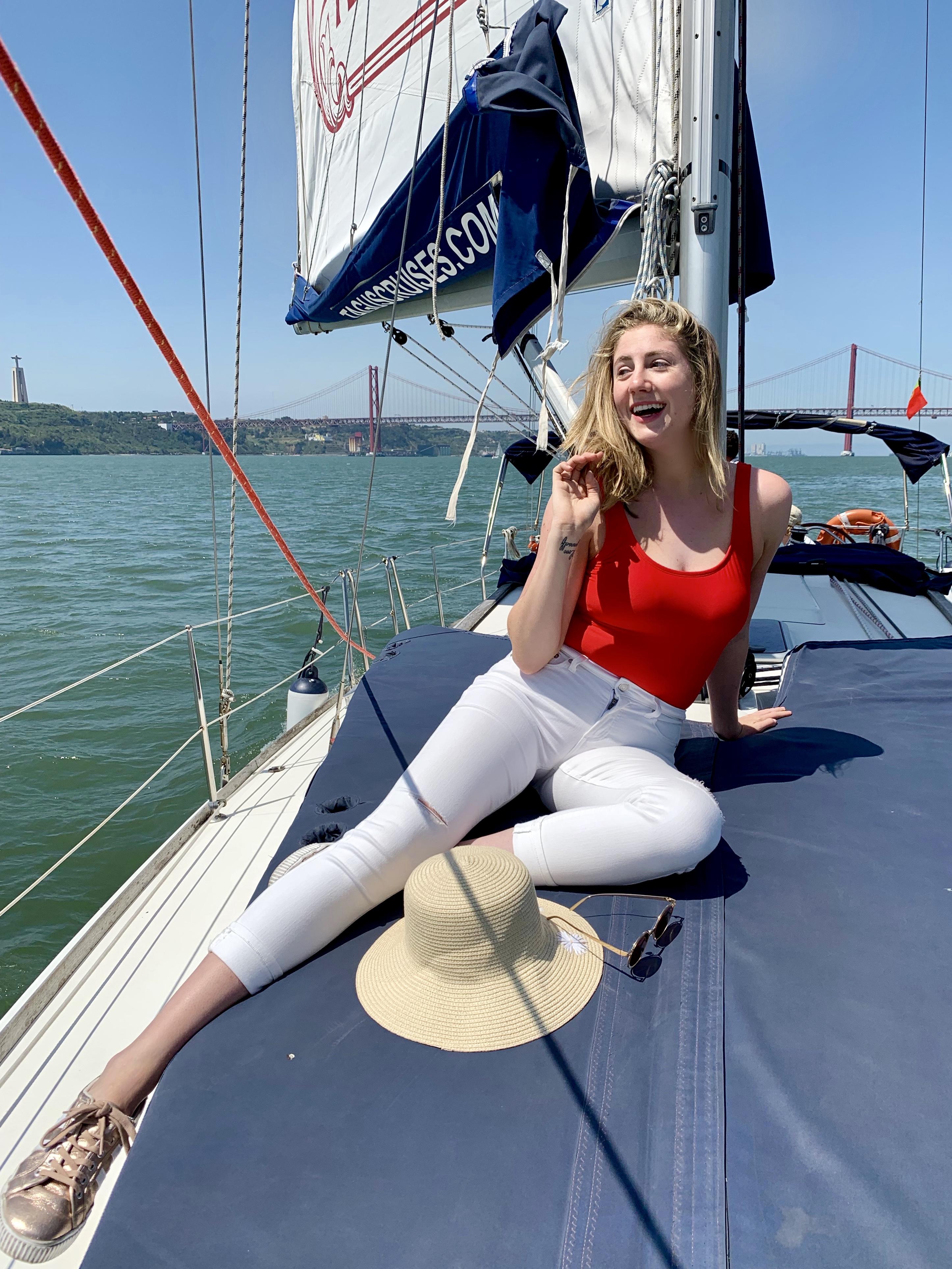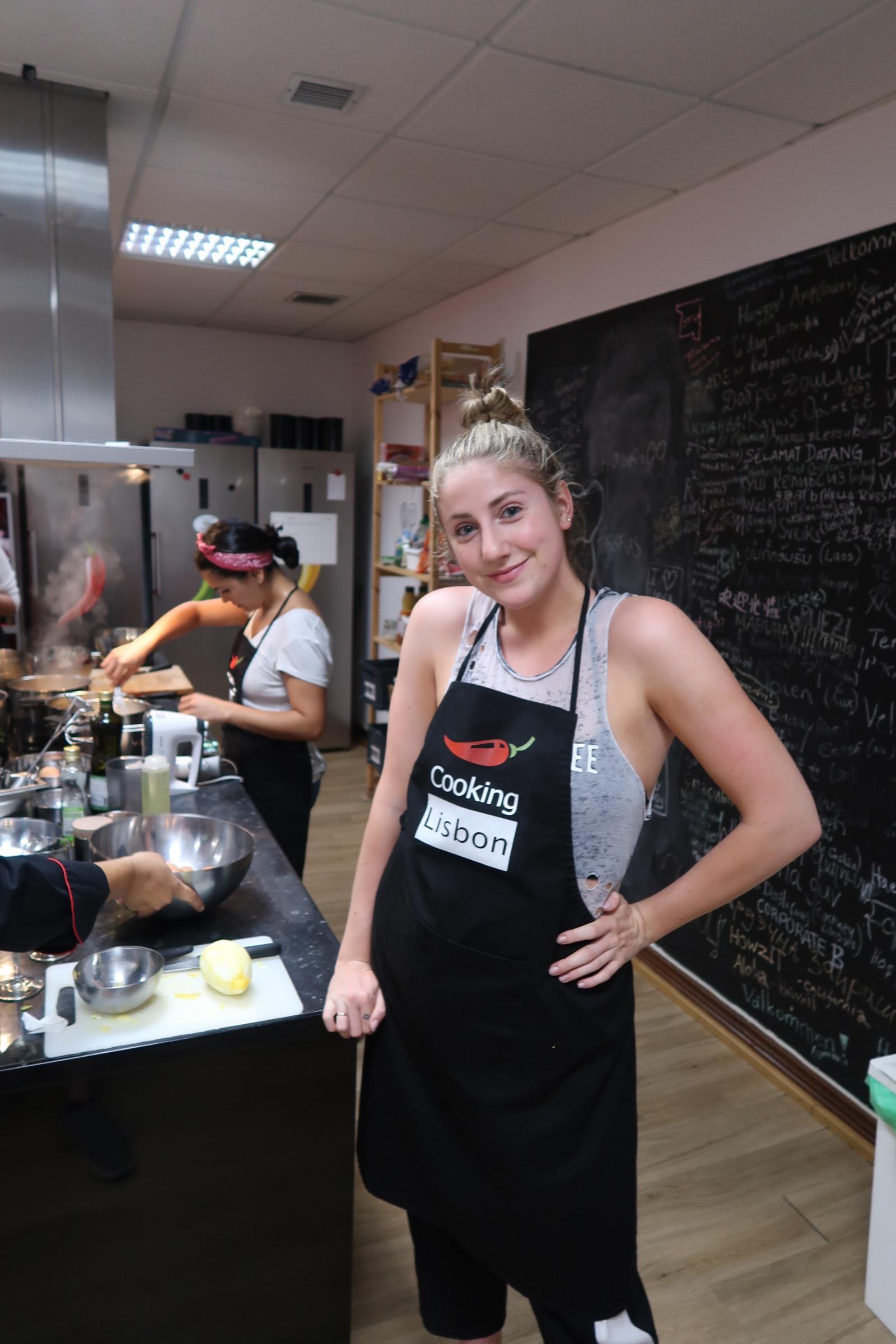 Anjos 
We were invited to a 2 hour cooking class at Cooking Lisbon and I had a blast. The instructor was super nice, and you get unlimited wine, chorizo and nuts while waiting for your food to cook. I guess it's cheaper than going out for a multiple course meal? Plus, we met some other really nice people from all over the world. I found the class to be a bit packed for my liking, but I don't always consider myself to be a "people person" so that was just my personal feeling. It's $75 x person (pricey), but for a full meal over 3 hours, it's a great Saturday night activity and a way to save a bit if you enjoy meals with drinks and tons of food.
If you like working out, I highly suggest trying to sneak into The One (hotel) gym. You'll probably get kicked out like I did, but it's honestly worth it because the gym is so beautiful and the hotel is too! Also, the the whole property smells soooo good. 
If there is anywhere I'm missing, let me know in the comments below!