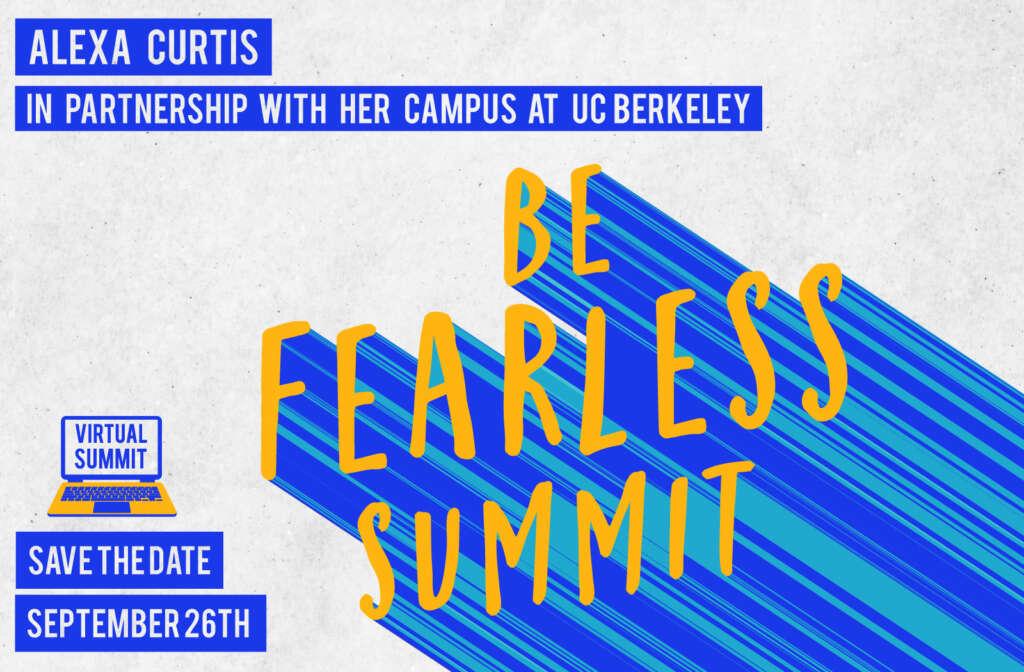 The 2020 Be Fearless Summit was supposed to be April 1 at UC Berkeley, but this little thing called a pandemic got in our way…don't fret, we're bringing the summit directly to YOU!
Wherever you are in the world.
With a new lineup of speakers, a "virtual networking lunch" and a chance to win $500 from Care Bears, this day will inspire you to be fearless, creative and learn how to pivot.
Sponsored by Floramye CBD, Hane's and Moo.com.
The early bird special guarantees you a custom swag bag and first access to the $500 grant, but we are only giving 25 early bird tickets- get yours TODAY!
The 2020 Be Fearless Summit schedule is constantly updated right here: www.befearlesssummit.org.
P.S. You can still submit to speak!
RSVP HERE! https://bit.ly/2C8D6DR