Since the UCONN summit, I've taken on several new mentees I'm thrilled to be working with. A few weeks ago on The New Unfiltered, I interviewed a founder who launched a mentorship program for Soho House. His story is great, but through that, I've taken on a new mentor who I meet with every week at Soho House to discuss her progress. During our first meeting, she acknowledged having a successful TikTok page dedicated to her dog that has amassed a huge following. In our session, I tried to gage from her what her intentions are for her future (she currently works a corporate job but wants to transition into more social media based work) and how her dogs page could help her start a personal brand.
Some questions I asked her were:
How can you utilize your exisiting audience to build a new one?
How will you go about finding sponsors? What is your sponsor pitch?
When you write emails, do you find a direct contact via LinkedIn or a press release, or do you submit via the contact form?
Her homework for the week was to send me a sample pitch starting with the existing TikTok page to a brand she wanted to have sponsor her dog. This is what she sent me along with what I sent back: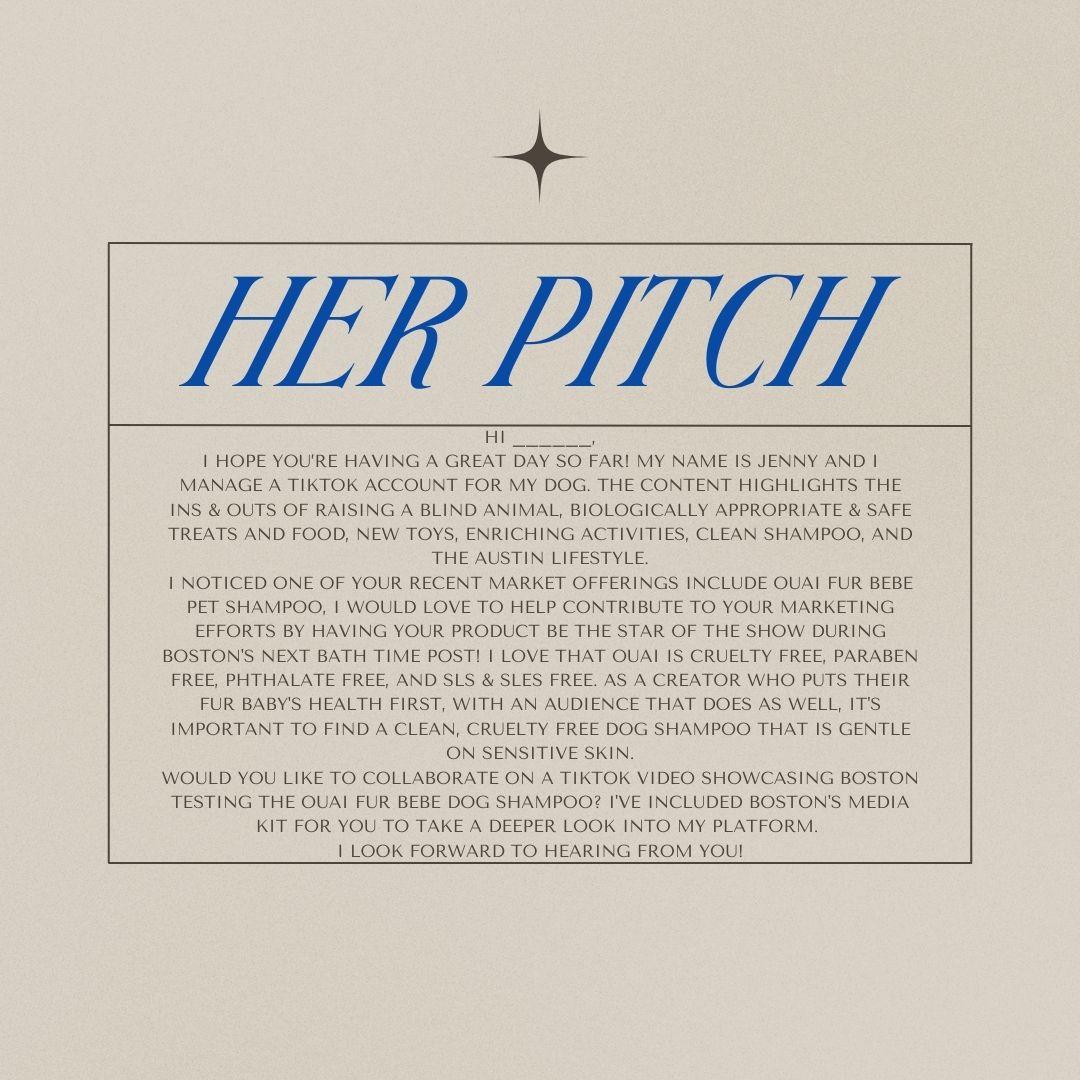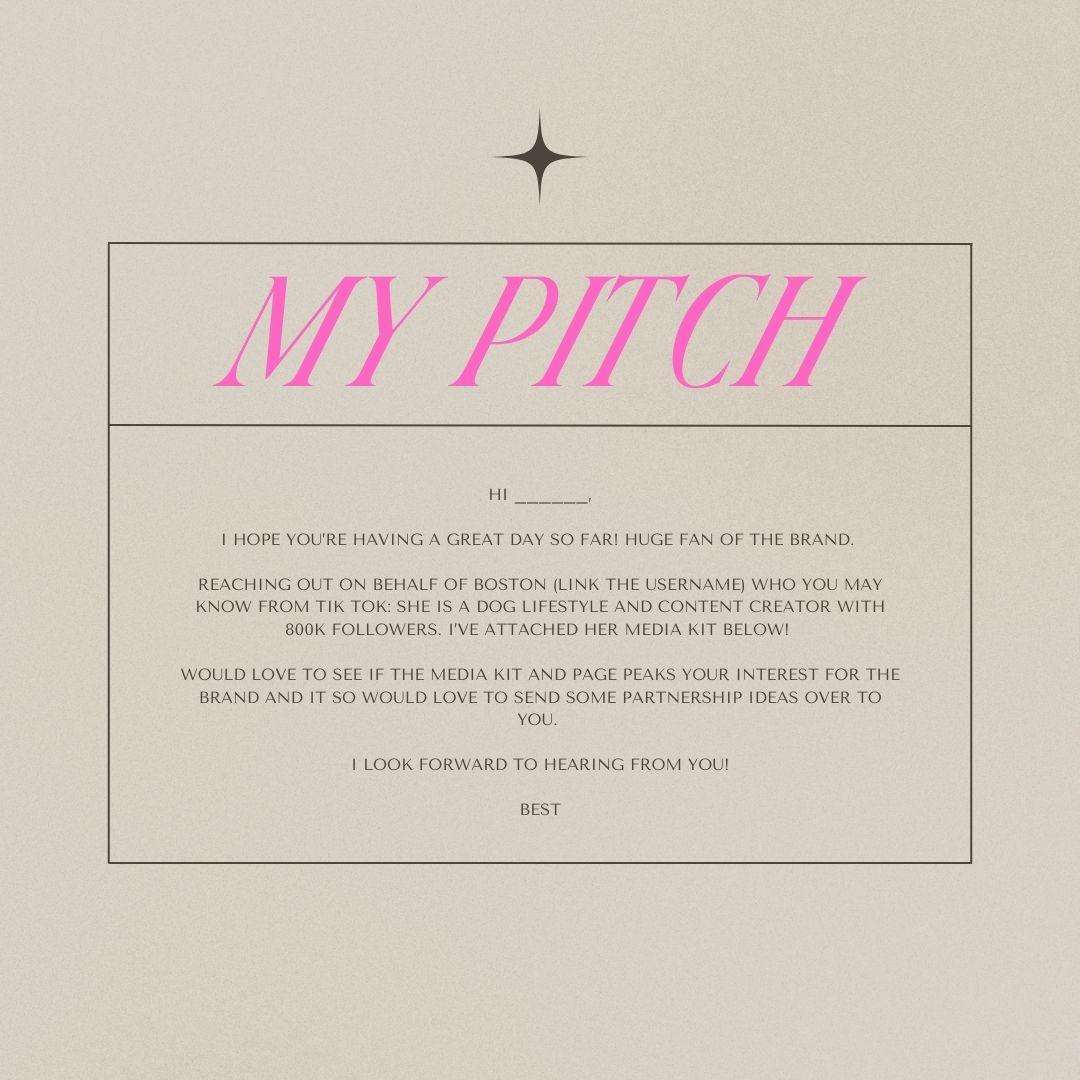 Which pitch is preferred? I say mine: hers was great however, there are simply too many words. When I receive an email longer than two paragraphs, my mind has wandered. I always say: reduce the B.S. in business – can you get right to the point in 1-2 paragraphs? Usually, you can.