COVID-19 PROTOCOL AND UPDATED INFORMATION AND SCHEDULE SURROUNDING THE 2022 BE FEARLESS SCHEDULE WITH UCONN IS BELOW.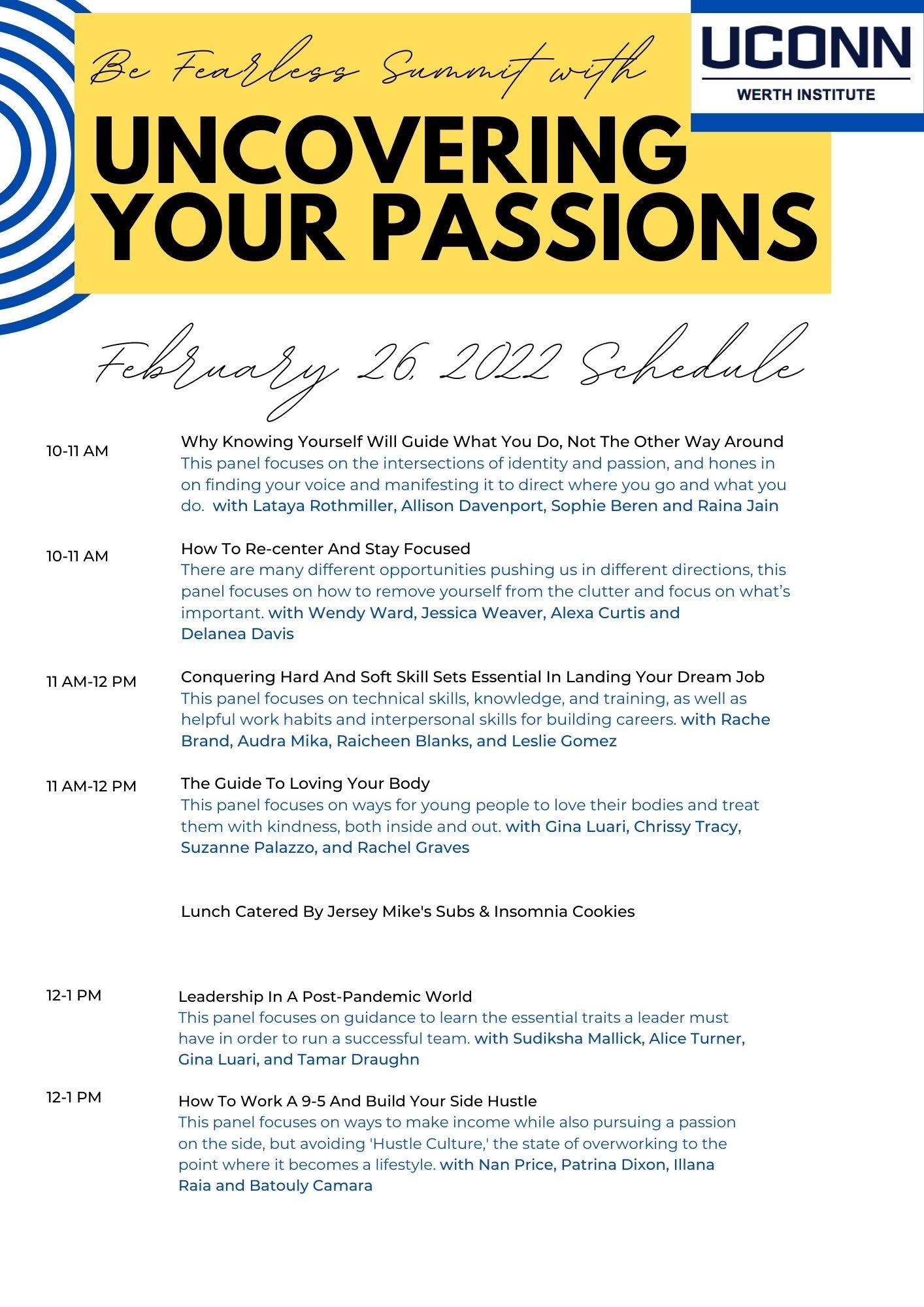 The past few weeks have been incredibly difficult for both my team and the UCONN team, and I know many of you are equally stressed and anxious with the current state of the world. We all expected to be out of the pandemic by now and we aren't, and for that I'm deeply sorry and especially sorry for students who are eager to get back to normal. We'll be there soon.
Below you will find answers to all of the questions surrounding the event with UCONN that is being held in Connecticut on February 26th, 2022. We have done the best we can to make sure that you will still be able to network on campus, make new friends, and get out of your comfort zone.
WILL THERE BE A VIP EVENT?
Amanda Torchia will host her keynote on February 25th, 2022 virtually from 5:30-7:30 PM EST and this will be considered the VIP event.
COVID PROTOCOL?
Unfortunately, we've had to remove panels and speakers. This summit will now be a half-day summit from 10 AM EST – 1 PM EST on Saturday and there will be a max of 50 people in the Werth Institute building on campus. Anyone attending who is not a speaker must be a UCONN student and must have RSVP'ed or you will not be allowed in the building. Masks required, no vaccine mandate in Connecticut but would love if you are vaccinated. 
SCHEDULE:
You will choose the panel you want to attend if there are two panels at once. 
LUNCH:
You will still get lunch and a VIP bag but there will be no congregating. There will be no vendor booths. 
IS BE FEARLESS SUMMIT LED BY WOMEN?
Yes, our whole team and the UCONN team who has partnered with us is all women however we encourage men and women to attend these events.