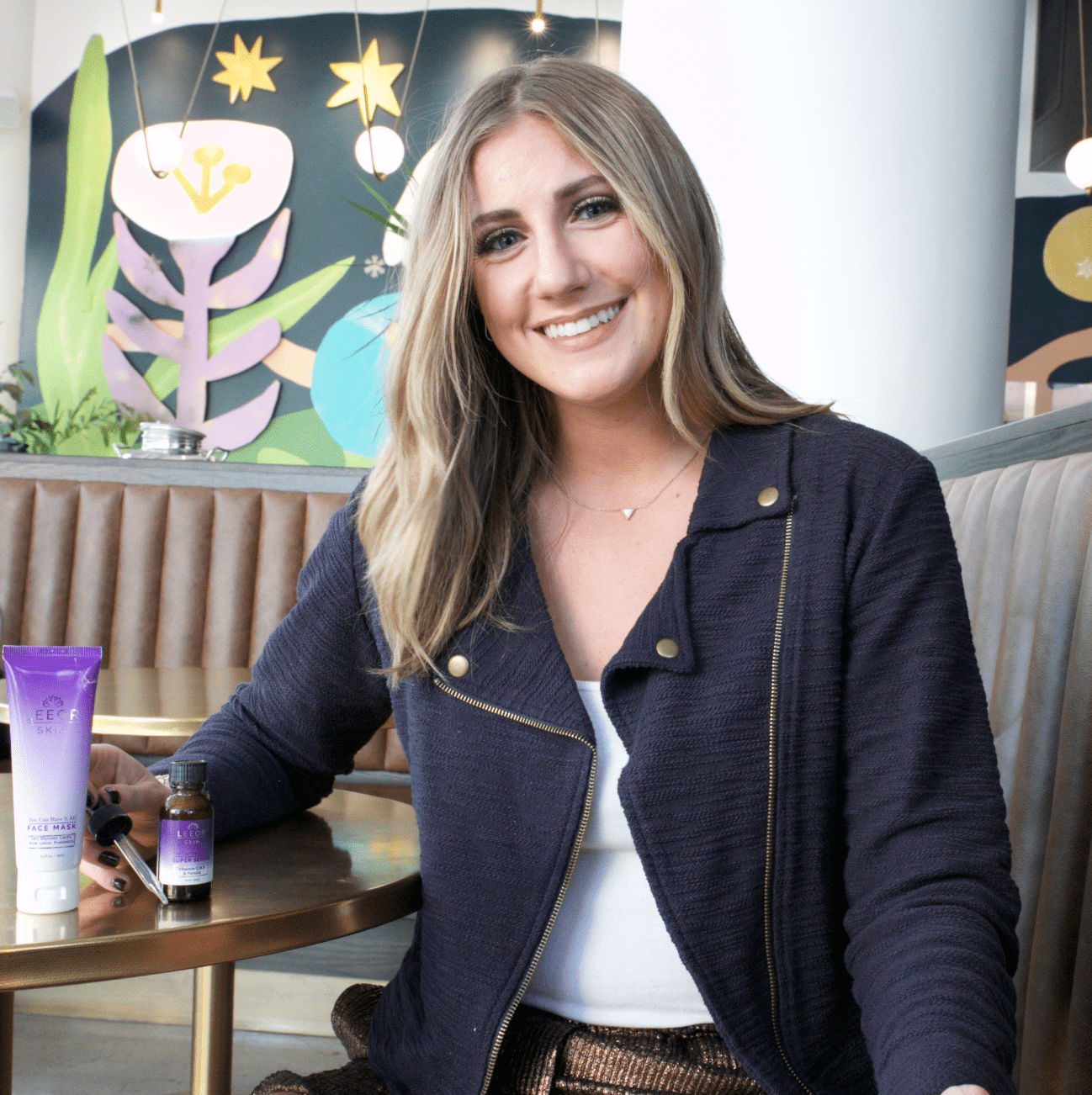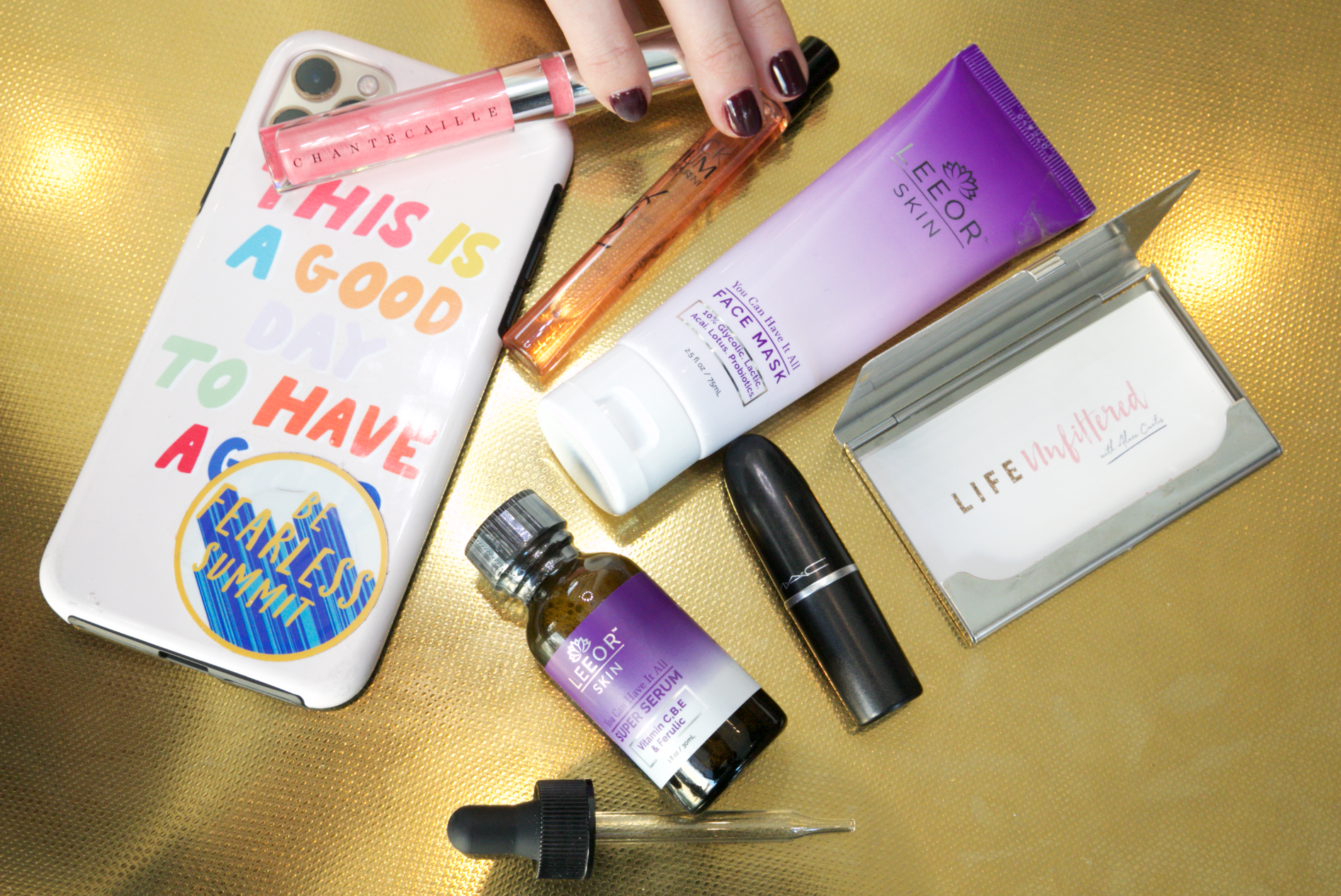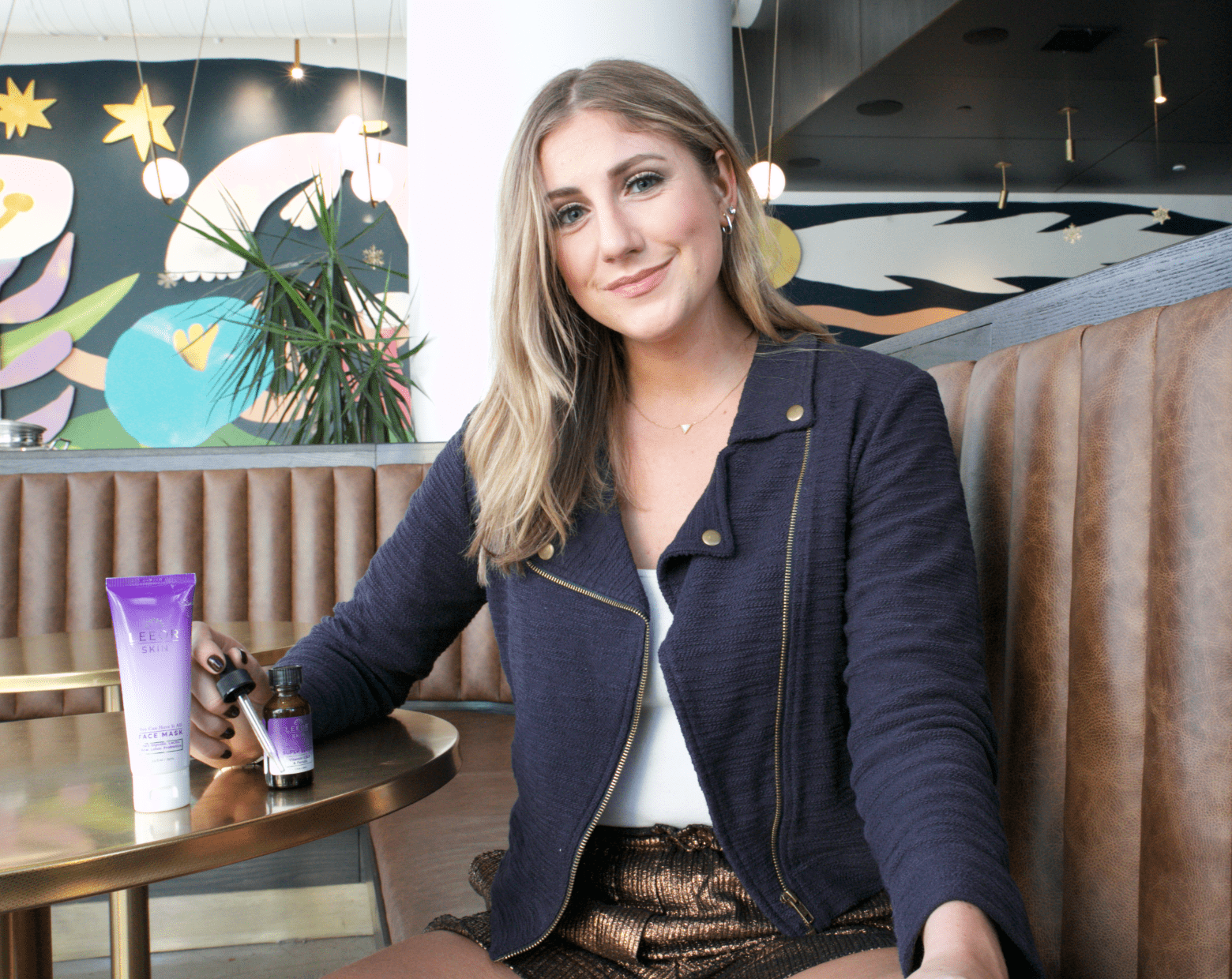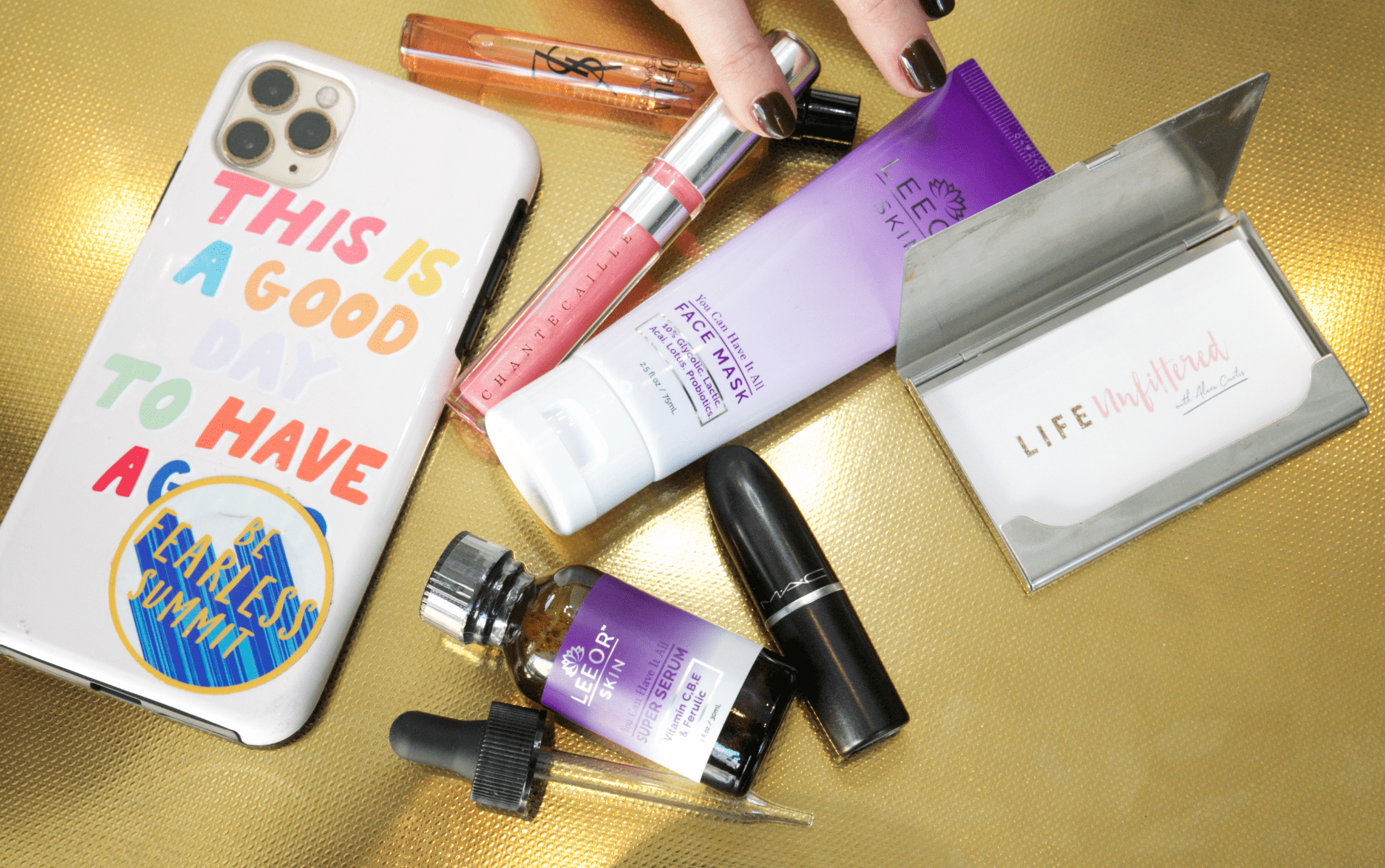 I'm always talking about how bad I am at skincare. It's probably because I'm a little busy trying to handle way too many tasks at once, so I avoid putting too much time into my skin! The few products I've found that I love, I will use for forever. Natural beauty is the best kind of beauty: the less makeup you wear, the cleaner your skin will feel. Many of you are young, so I want you to know that you don't need to wear ANY makeup to feel beautiful. You're perfect with or without makeup on.
The picture above is some of the products I always keep in my bag. I never wear makeup on an airplane, but I prep my skin with my moisturizer (I use Klur and Skoah) before I get ready to fly. When I land, I like to refresh with the Leoor Skincare serum. Between their mask and serum, my skin feels clean and healthy during the day. The serum is my favorite at the moment because it's filled with vitamins and hyaluronic acid – two ingredients that are necessary for your skin to be clean and clear. I'd rather carry a serum in my purse than lipstick because my skin is ALWAYS dry, so the Leeor serum is a nice pick me up in the morning and throughout my busy day.
Aside from those brands, I love my YSL Black Opium spray perfume (I buy the travel size one) and Chantecaille lip gloss. I tried to find a good gloss for years and upon randomly walking into BlueMercury (which is a disturbingly expensive beauty store) I tried on Chantecaille and instantly bought the gloss. It's not sticky and it lasts for a long time.
If you get a chance to try any of these products, let me know what you think.