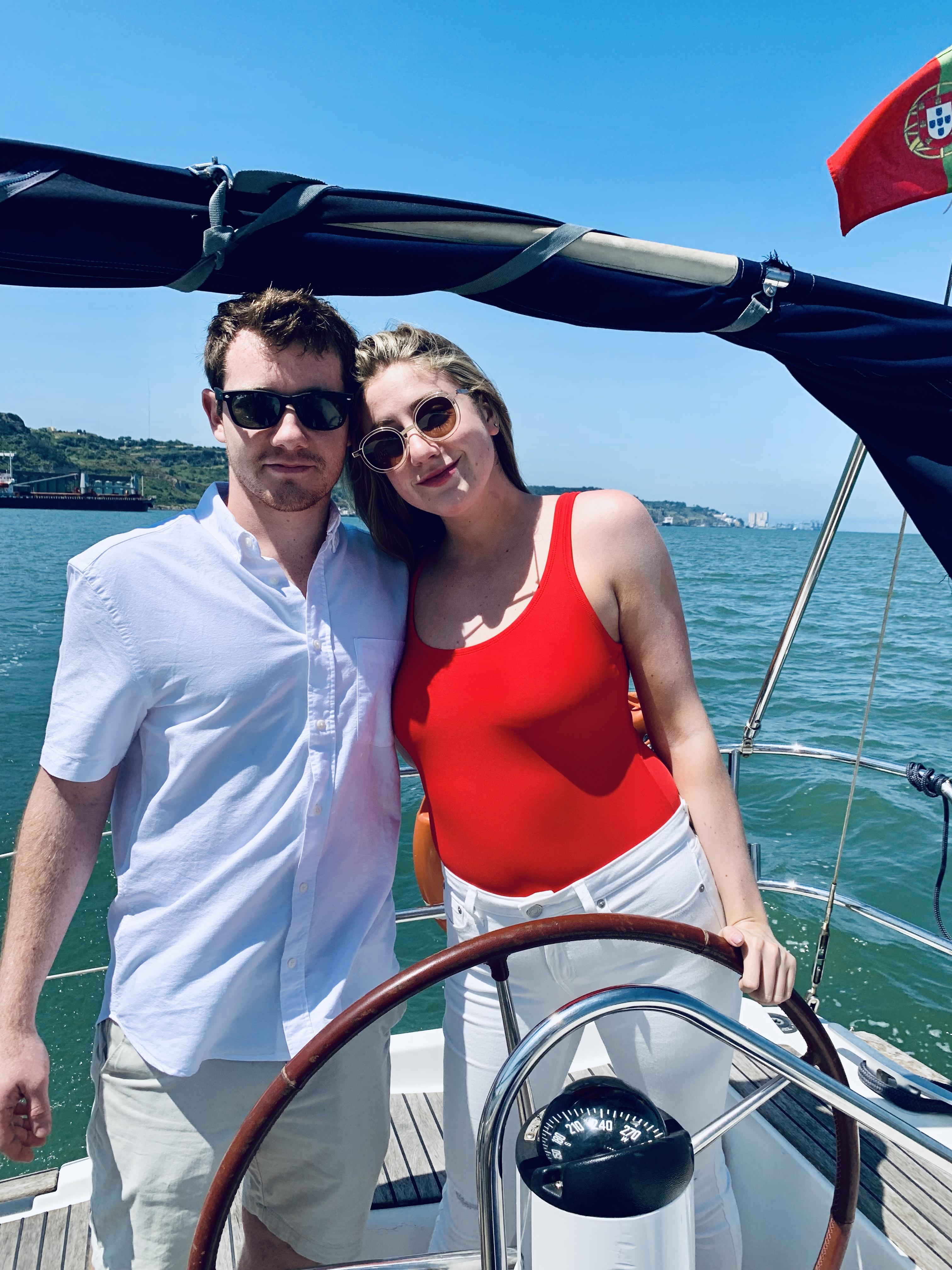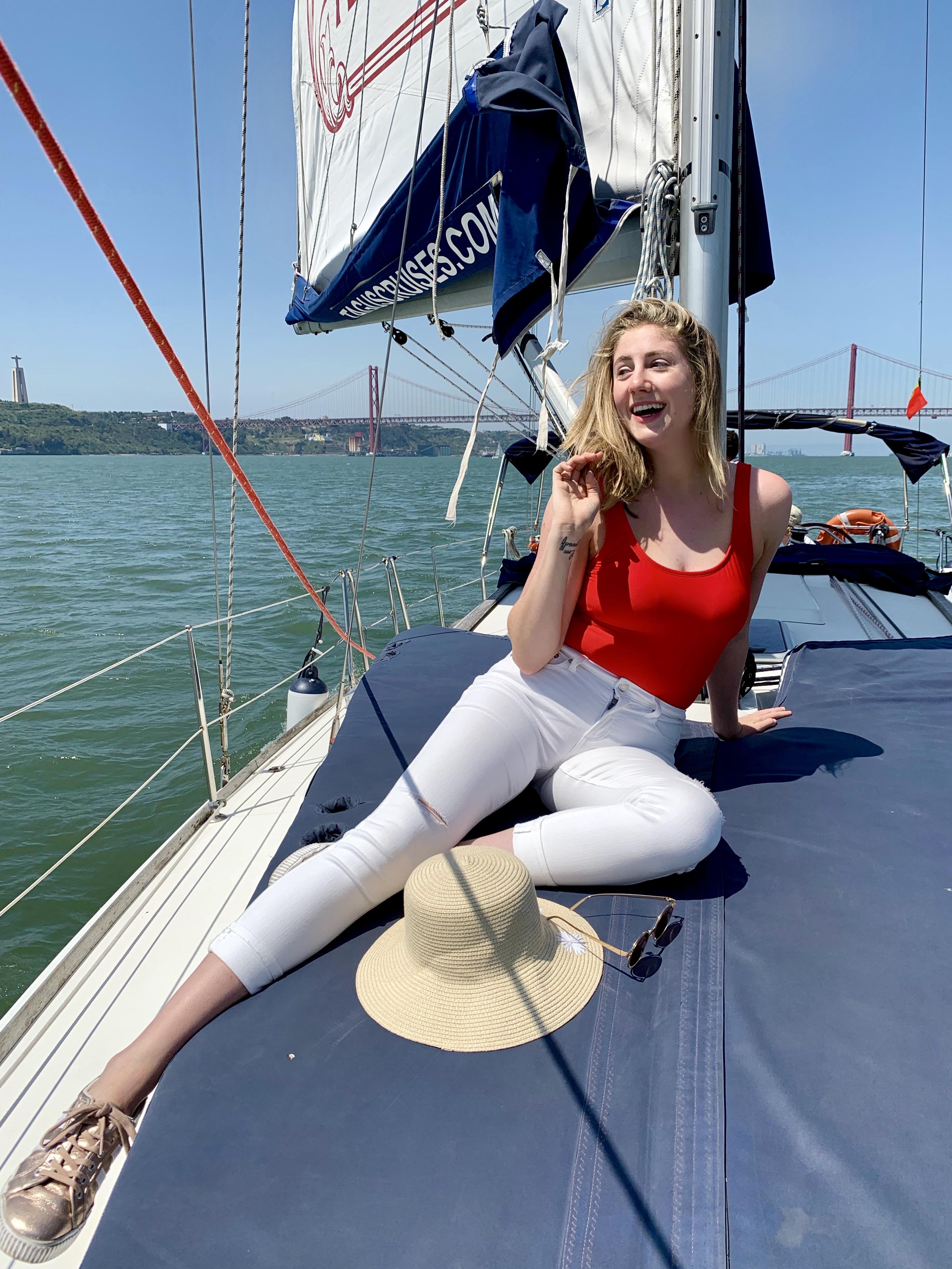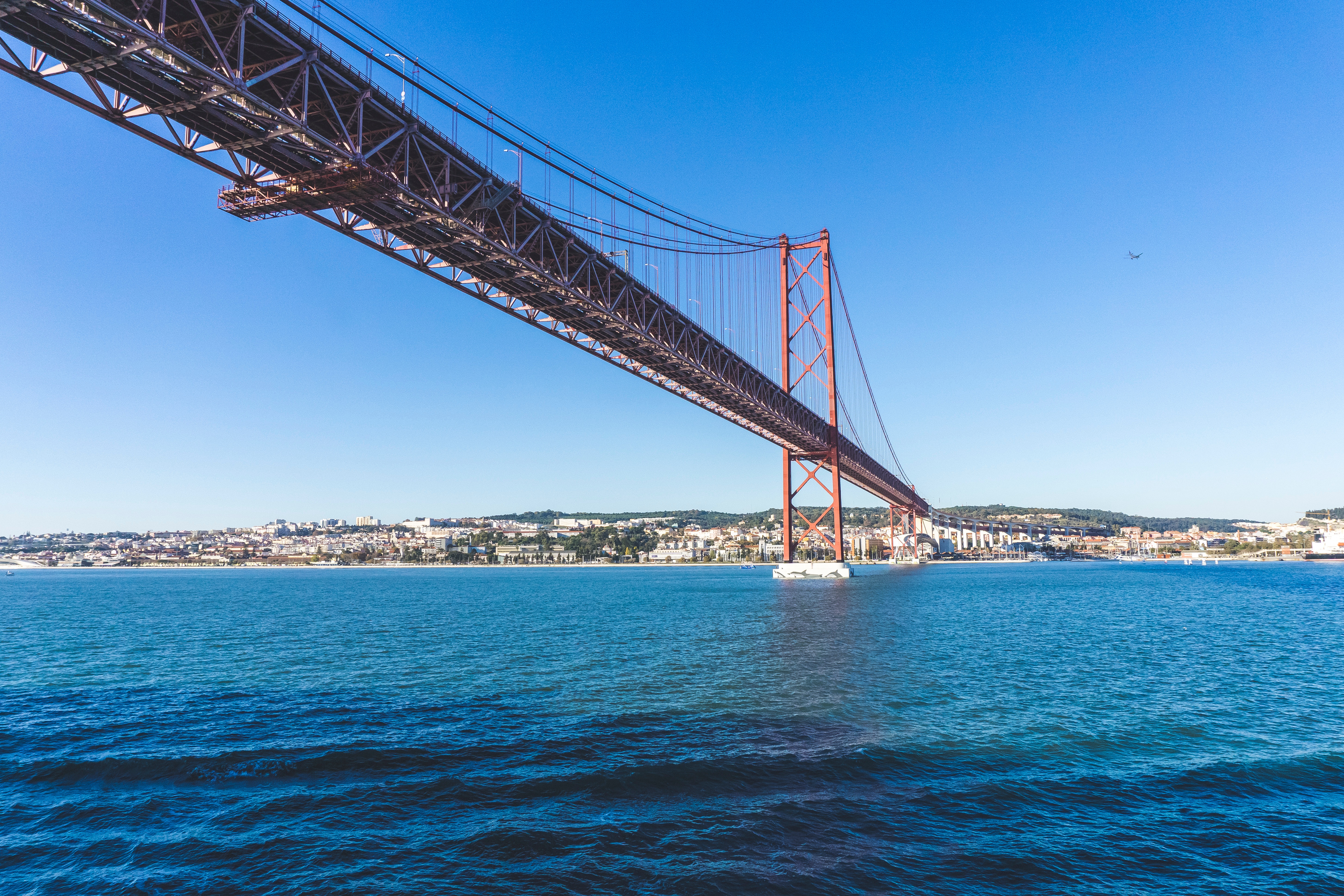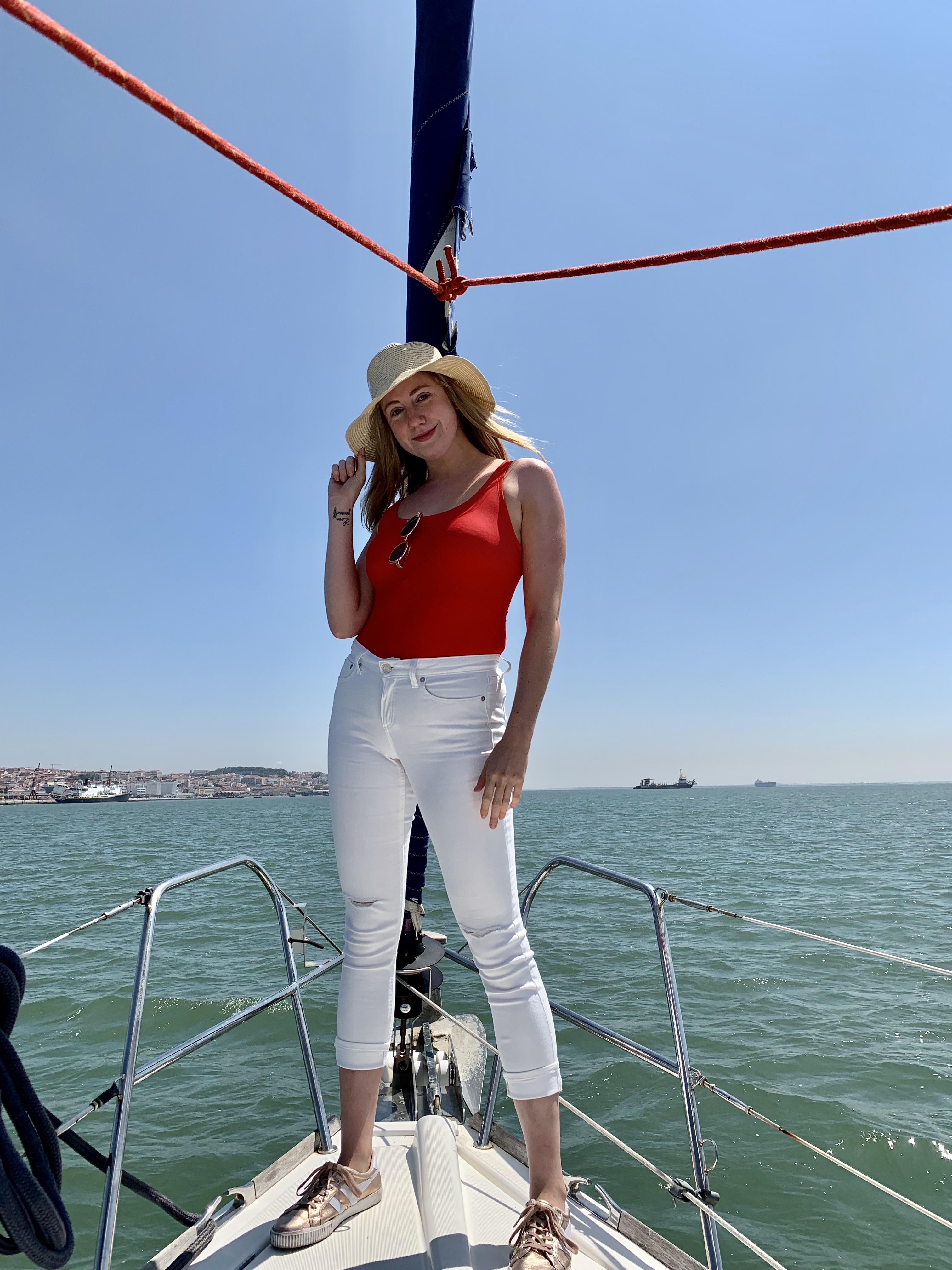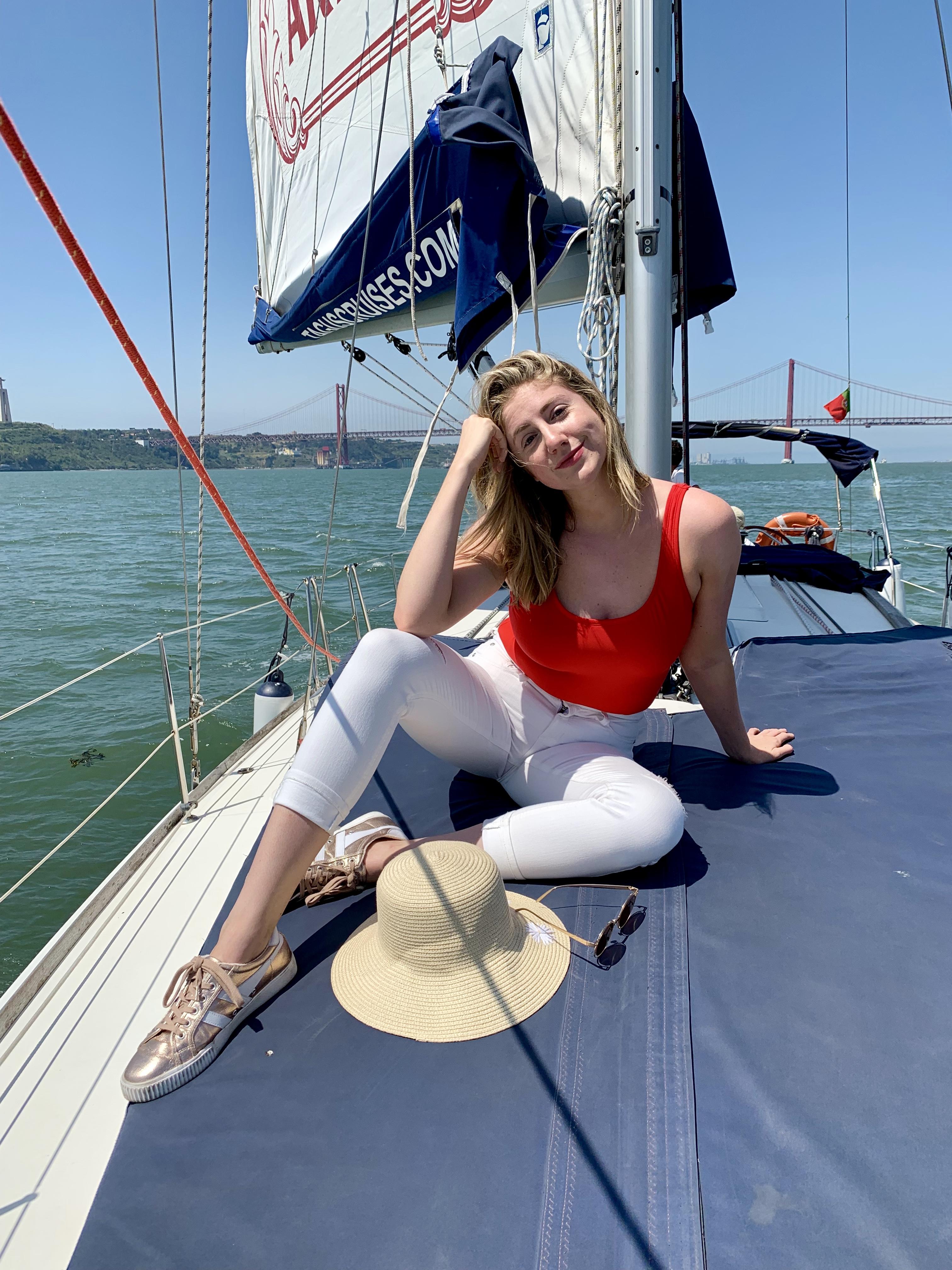 J.Crew sneakers, Kohl's (PopSugar & LC Lauren Conrad) outfit
The week I learned how to sail in Lisbon! I'm working on a Lisbon city guide for you guys because I seriously think Lisbon is THE coolest city to visit and tickets aren't crazy expensive. If you fly with an airline like Norwegian, you can fly into Paris or London and catch a flight on EasyJet or Iberia to Lisbon for $100- steal!
I've never been a huge fan of water like some people. There's something about sand and sun that makes me kind of exhausted, but growing up in Connecticut I used to go swimming in lakes by my house. Now that I loved. Lisbon doesn't have water you can swim in unless you're on the coast, so when I was researching activities one that was common was sailing or boating for the day. Since I can't do either I thought I had nothing to lose trying to sail my family around a harbor. The worst thing that could happen would be the boat flipping over, but I didn't get asked to sign a contract or give my credit card so I felt like I was in the clear if things went South.
Just kidding, but also not kidding. Though I didn't think anyone would actually let me tip a boat over.
So we embarked 30 minutes outside of the city with Tagus Cruises for an adventure I'd never forget. I can't say that I'd sail again on my own, but I always enjoy crossing another fearless experience off of my bucket list.
What did YOU do this week that was fearless? Share your experience with me on social media with the hashtag #fearlesseveryday!