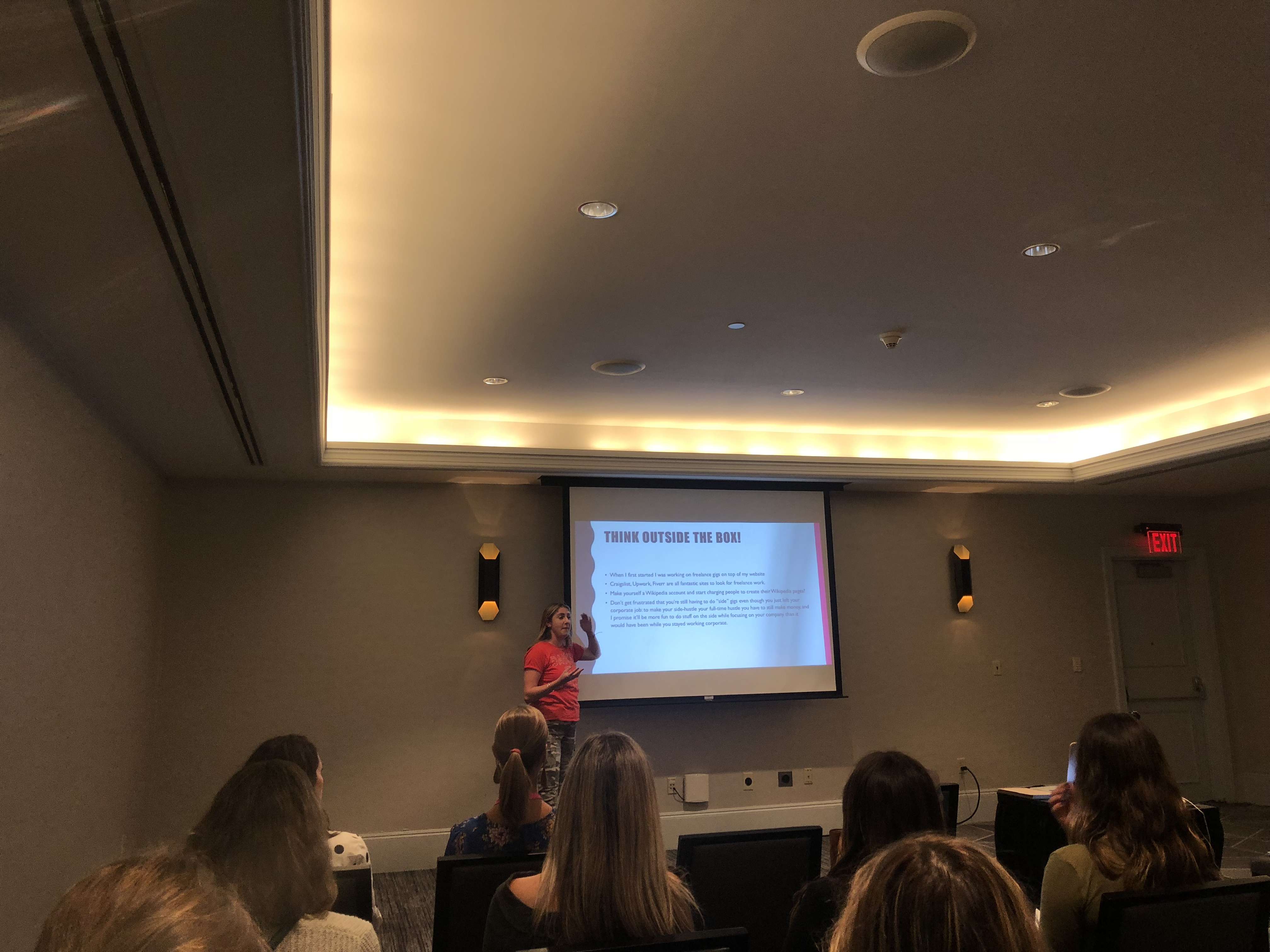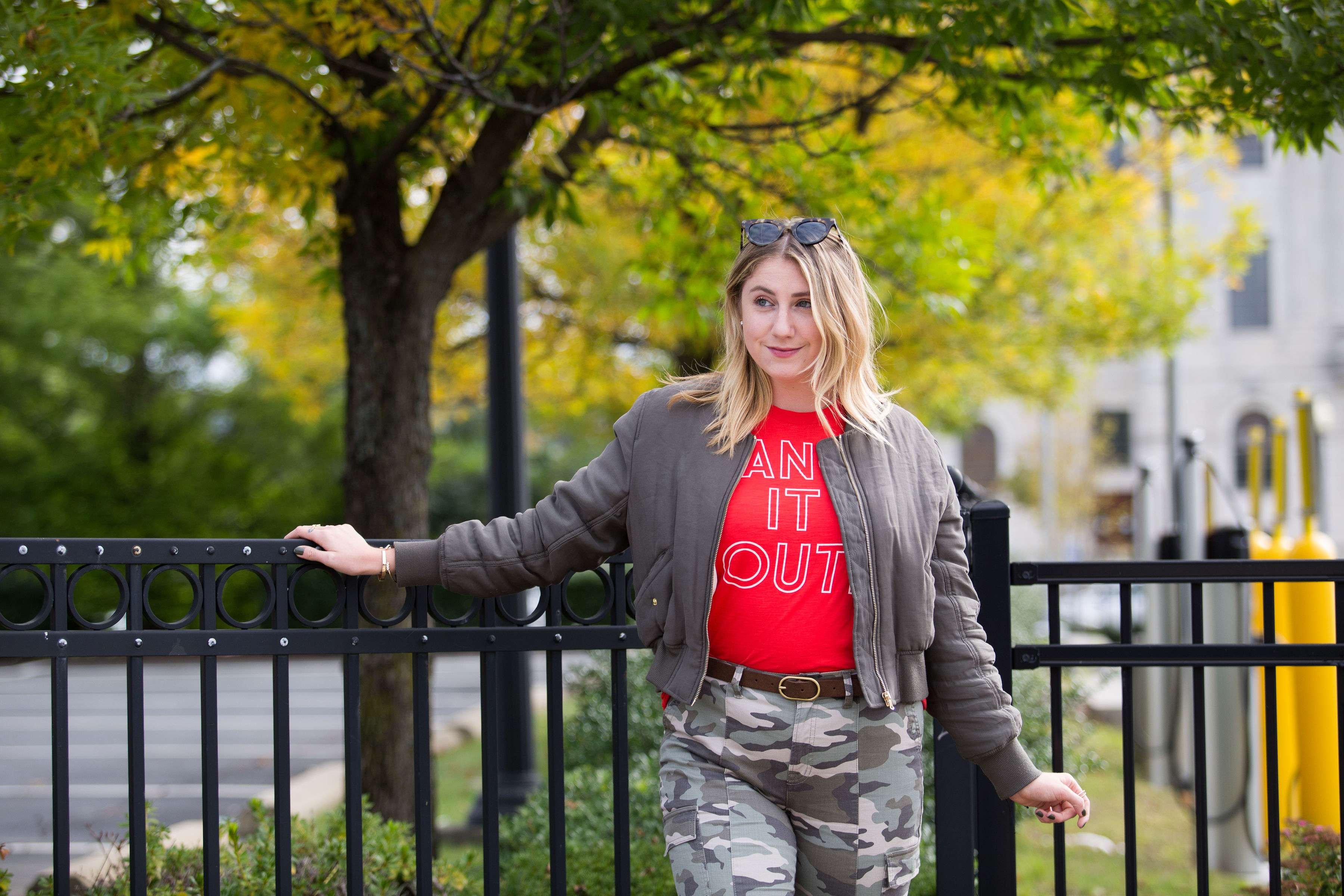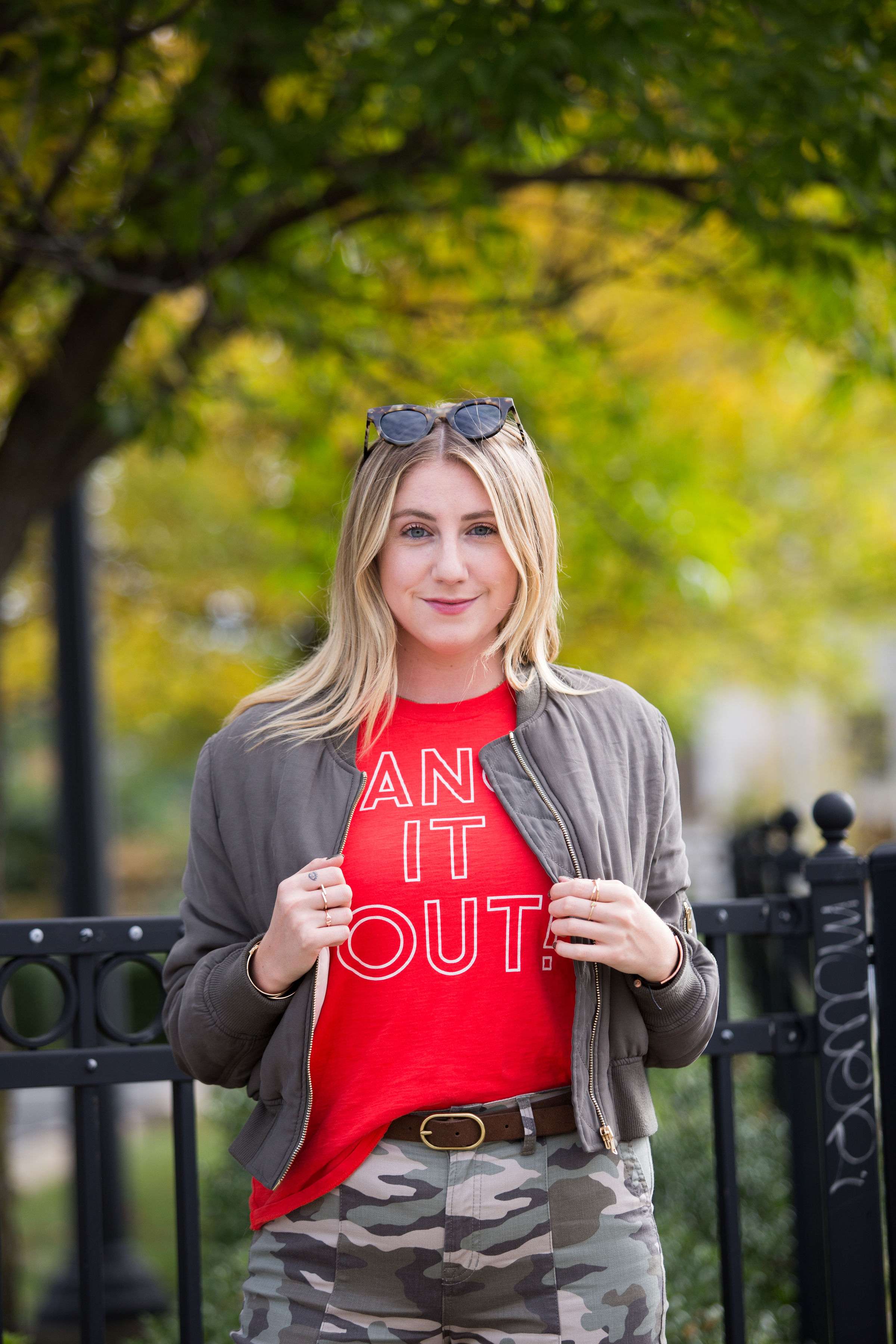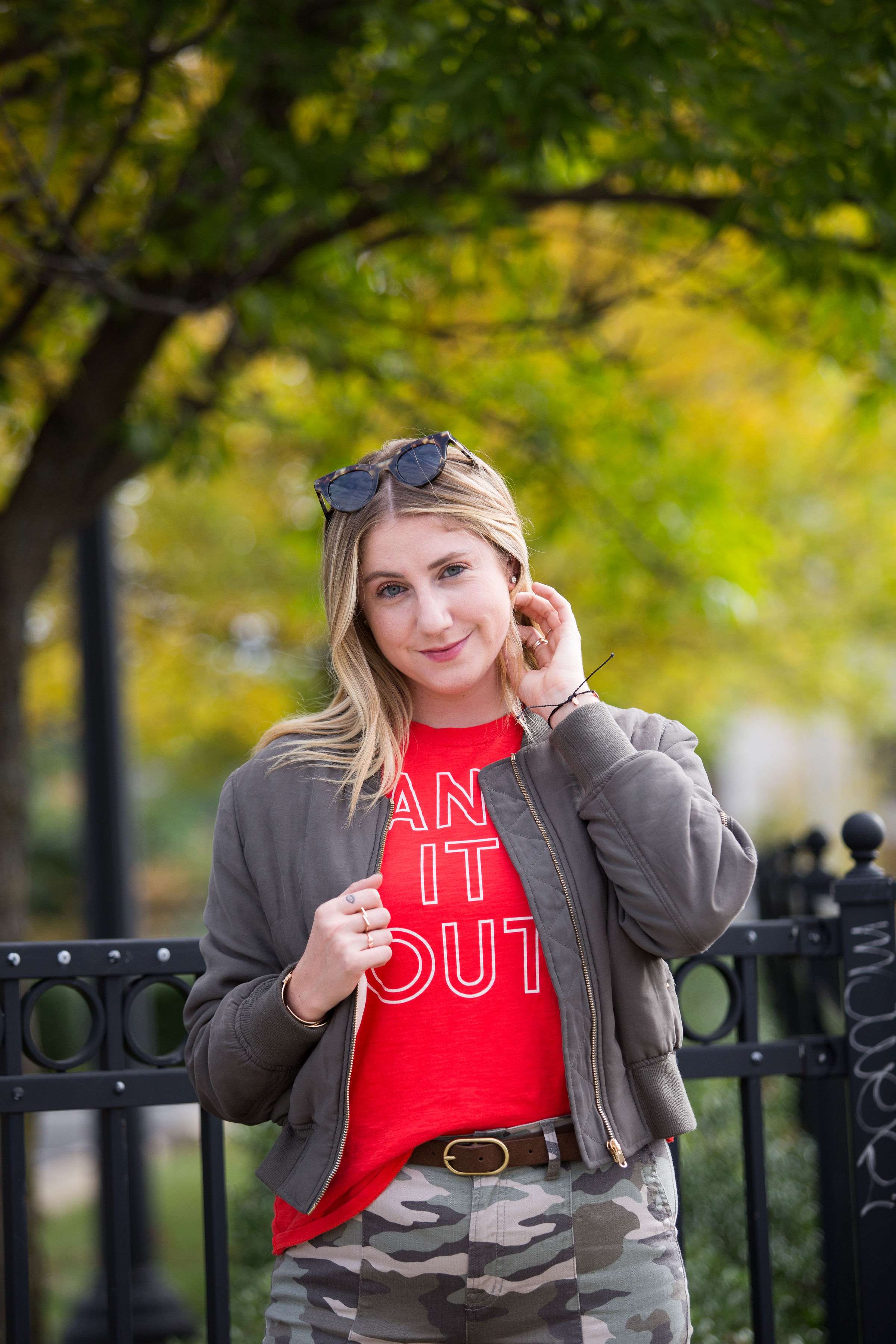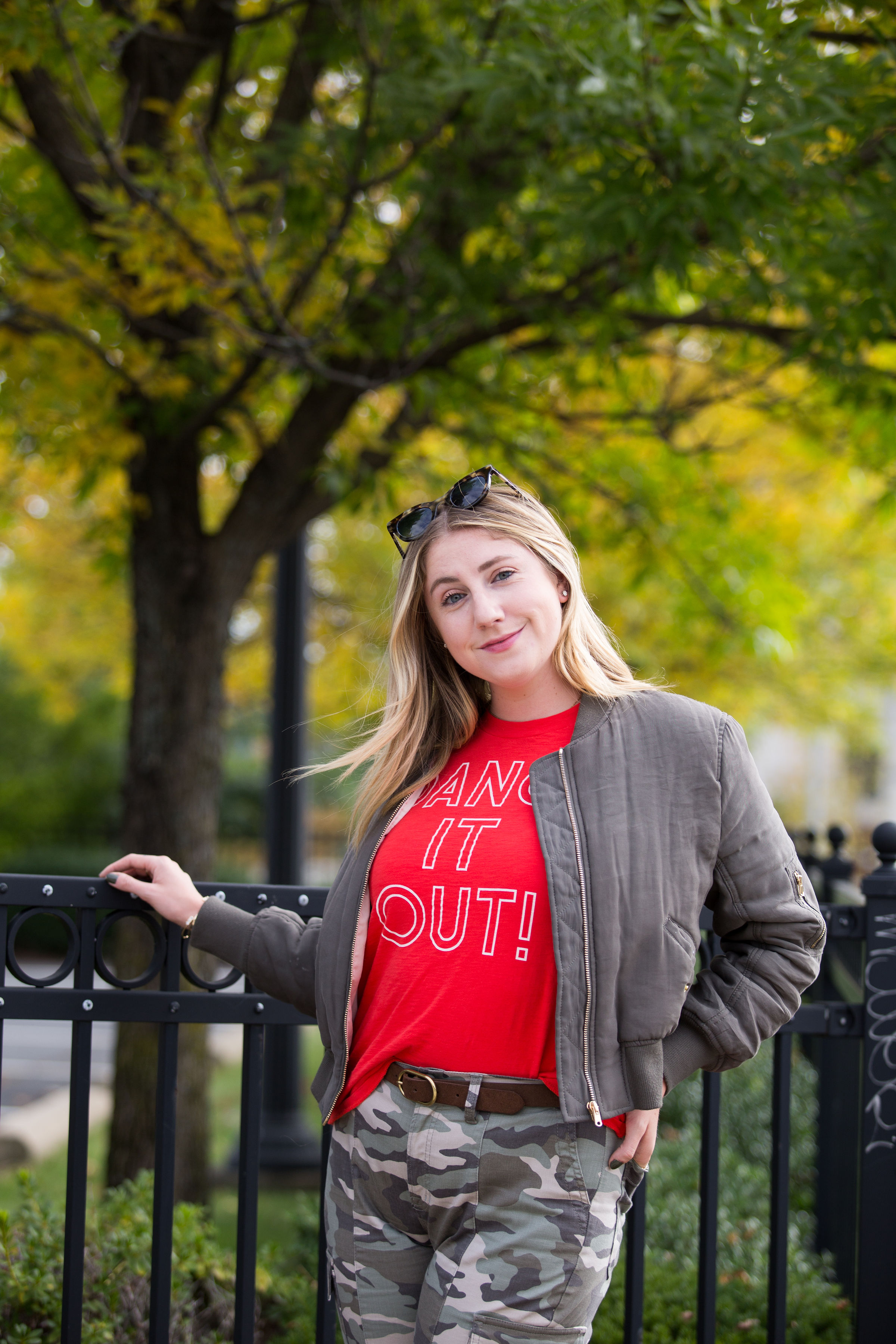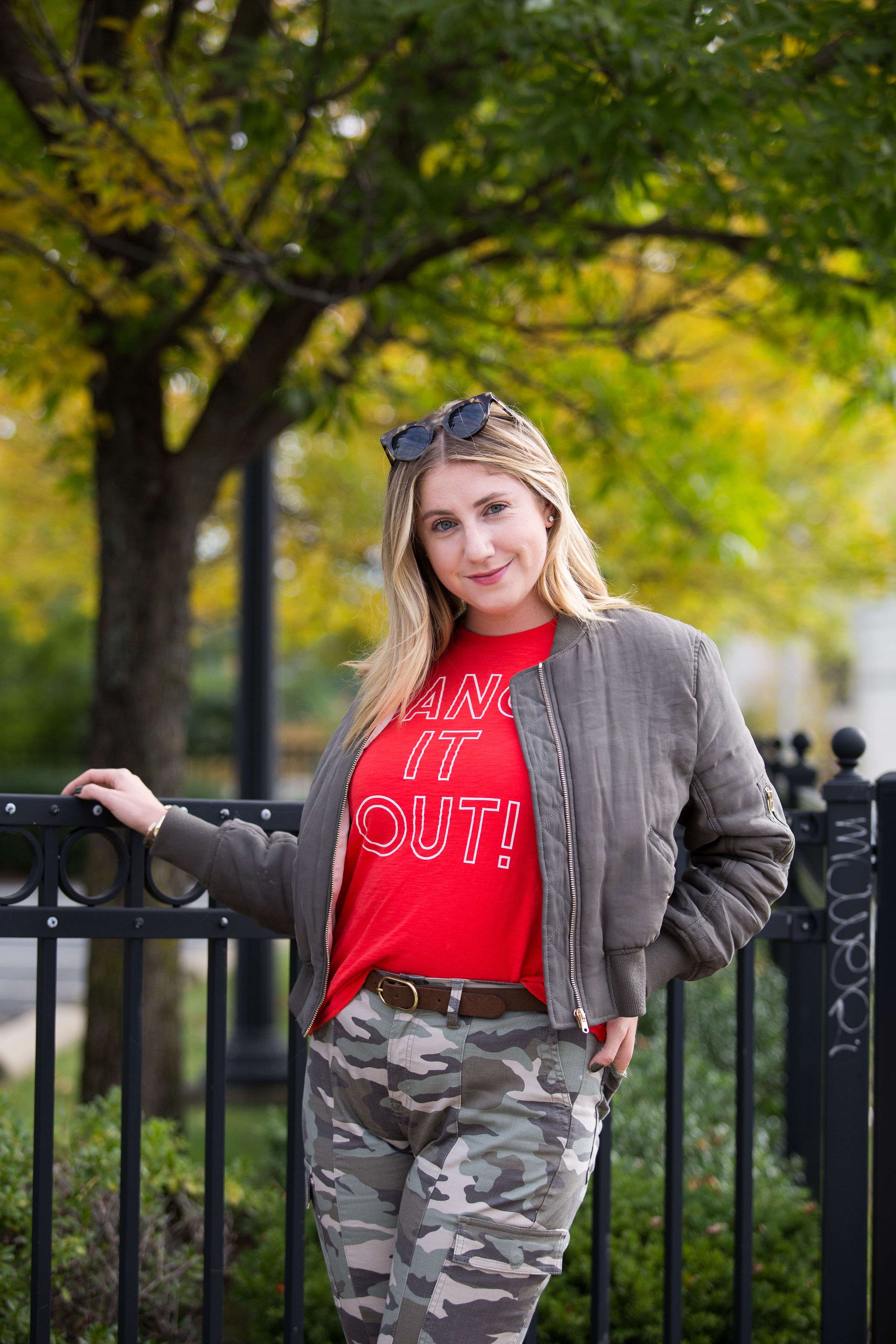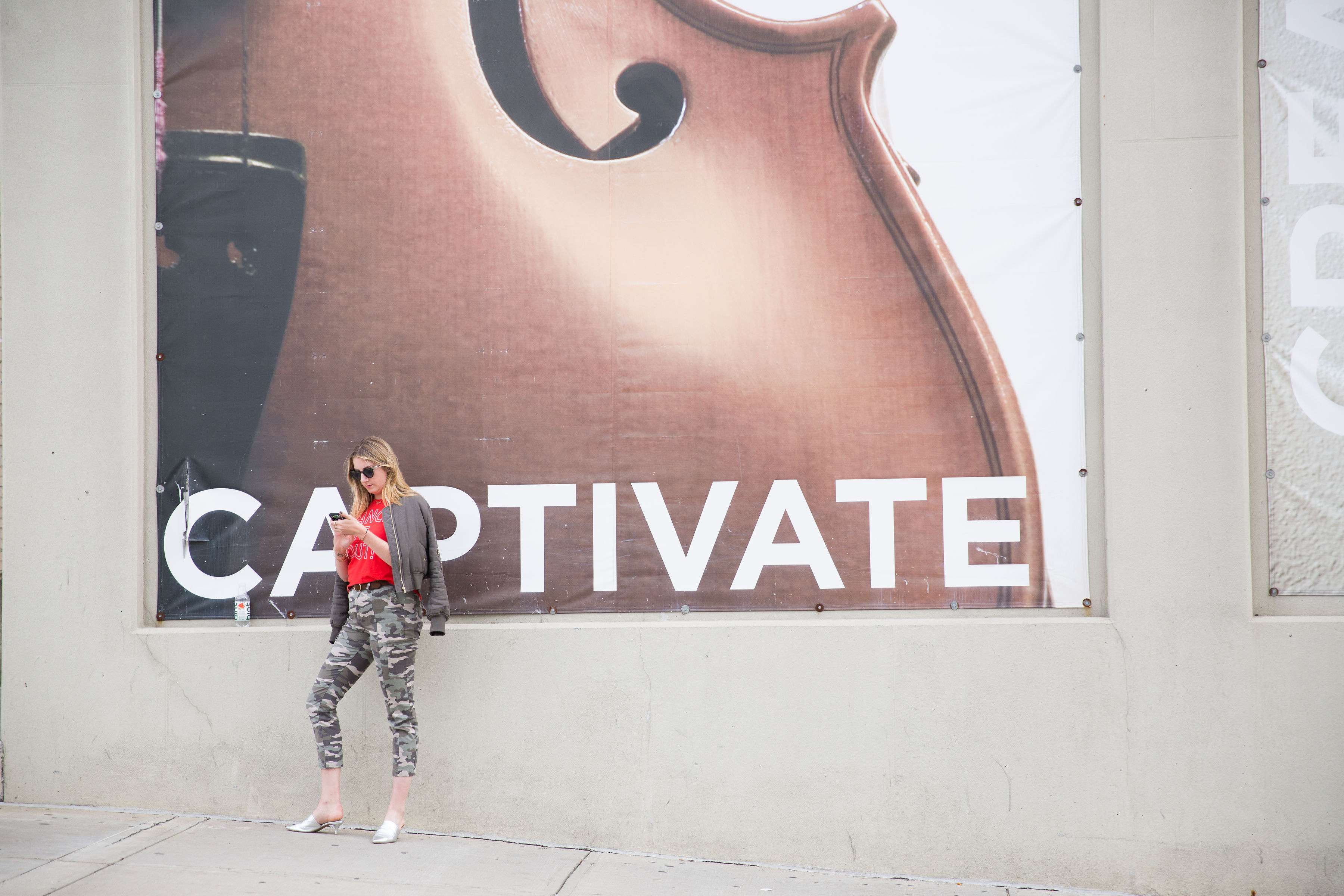 J.Crew outfit, Ceri Hoover sunglasses, White Mountain Summit shoes, Club Monaco jacket
Dawn Temple Photography
Last year I attended the Lady Project summit in Providence, RI and knew I wanted to speak one day at the summit. I was asked to speak about turning your side gig into your full-time hustle for their event this year!
The Lady Project was founded by Sierra Barter who is an entrepreneur and feminist based in Providence. Since I'm originally from Eastern Connecticut I grew up going to Providence and Boston with my parents for weekend trips or trips during the summer- Providence is a really rad city! I took a red-eye flight on Friday evening and landed in Boston around 7 AM on Saturday which gave me just enough time to take a shower at the Delta lounge in Boston (the Delta team puts me on the guest list and I've become obsessed with their lounges) before taking the train to Providence.
I presented on turning your side-hustle into your full-time job, which is what many aspiring entrepreneurs are determined to do. When I started blogging back in 2011 I was still living at home (I was only 12 so that's why) and it took me a long time to figure out how to make a stable living while running a company. I'm still learning SO much every day- every minute I learn something new that I didn't know the day before. I get frustrated that (partially due to social media) everyone thinks that they will become "successful" or rich overnight which is not how anything is supposed to happen. So many people become "famous" overnight and after 12 days the public moves on to the next best thing. Wouldn't you rather become successful without having intended to? In many cases people who you just started noticing have actually been working and hustling for years before their work finally began to pay off- those are the kind of people I want everyone to aspire to be like!
My talk was around 50 minutes and I left 10 minutes at the end of the talk for a Q&A. There was a young lady in the audience who said she was getting frustrated because she was trying to build her business but couldn't get her Instagram numbers to rise. I advised her to not focus on something as silly as her Instagram following because when it comes to building a brand with longevity, the social media numbers will eventually follow: some people get them overnight and some people (including myself) don't.
Let your passion drive you, not a little blue check mark or a number on a page.