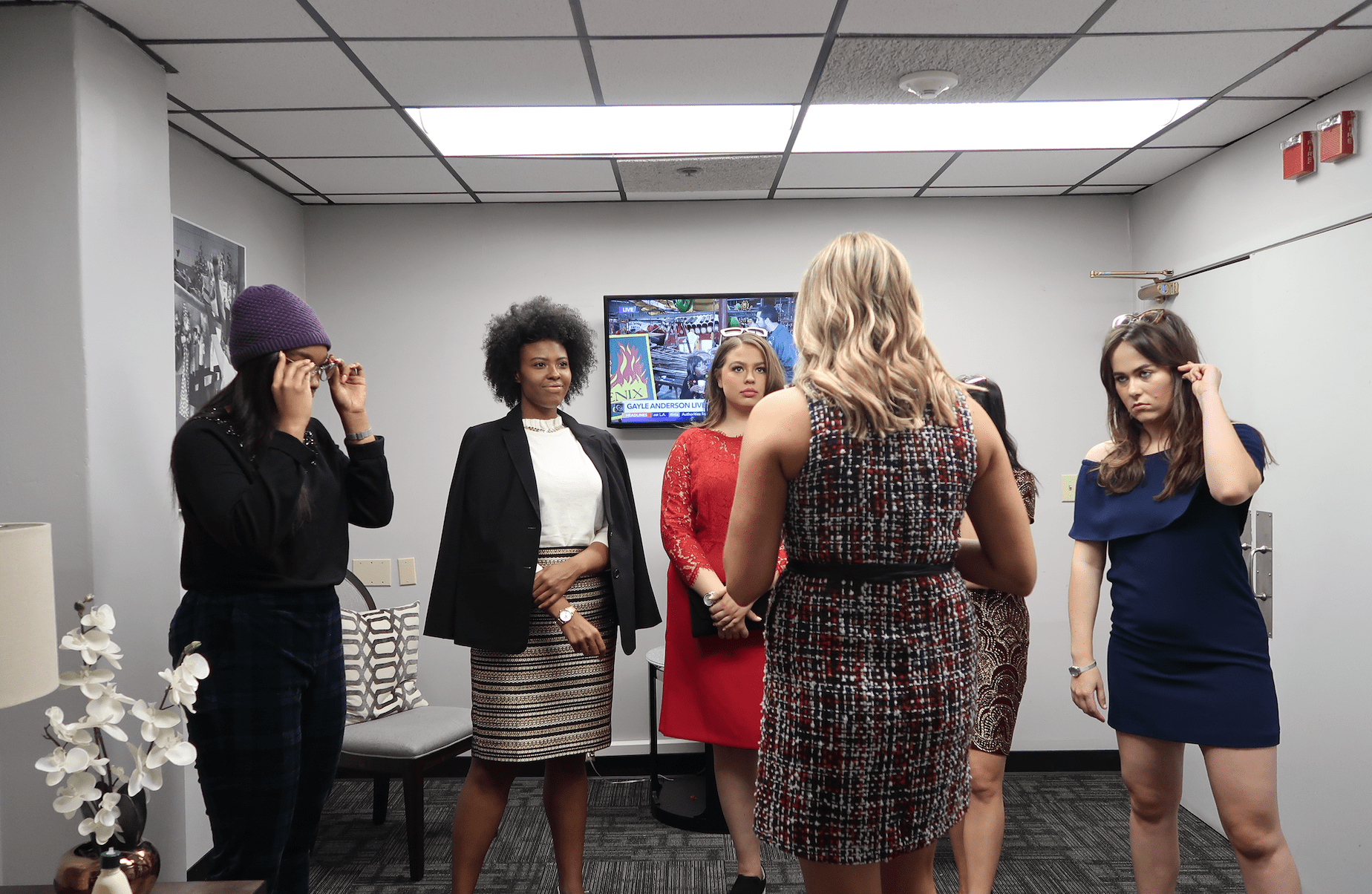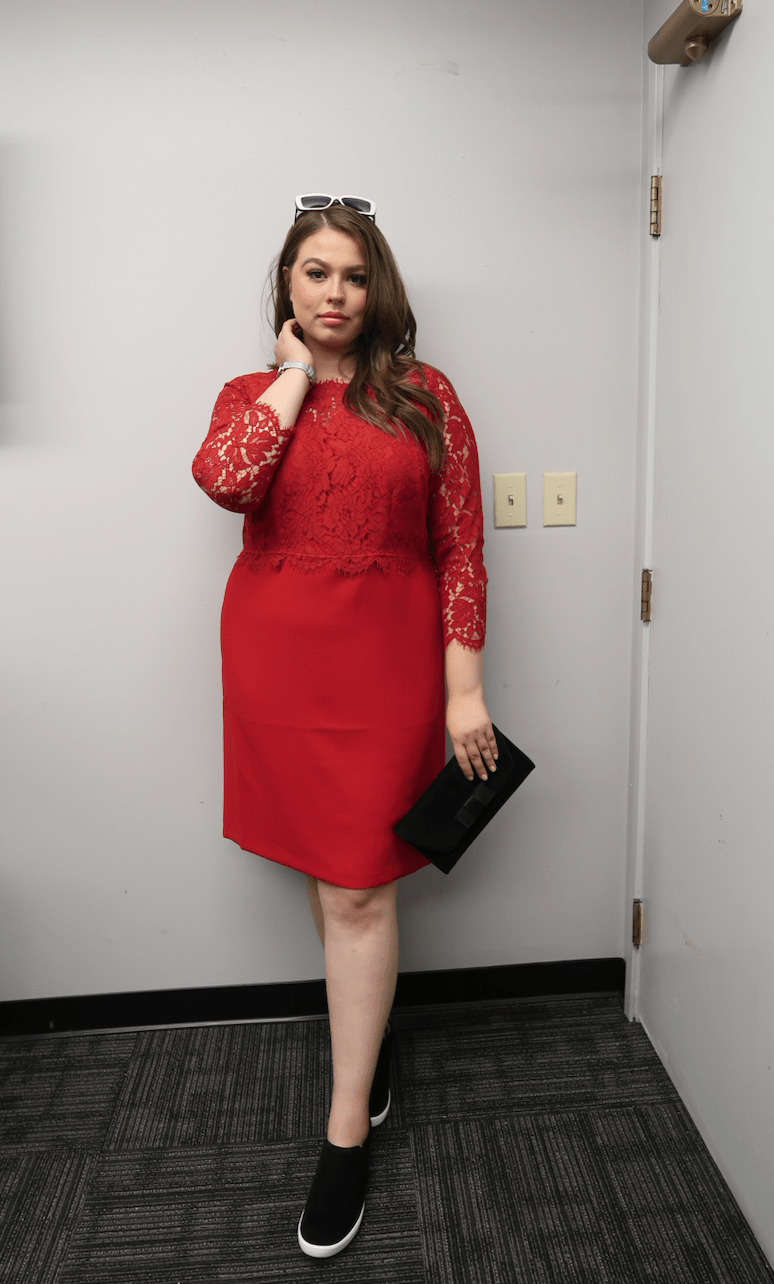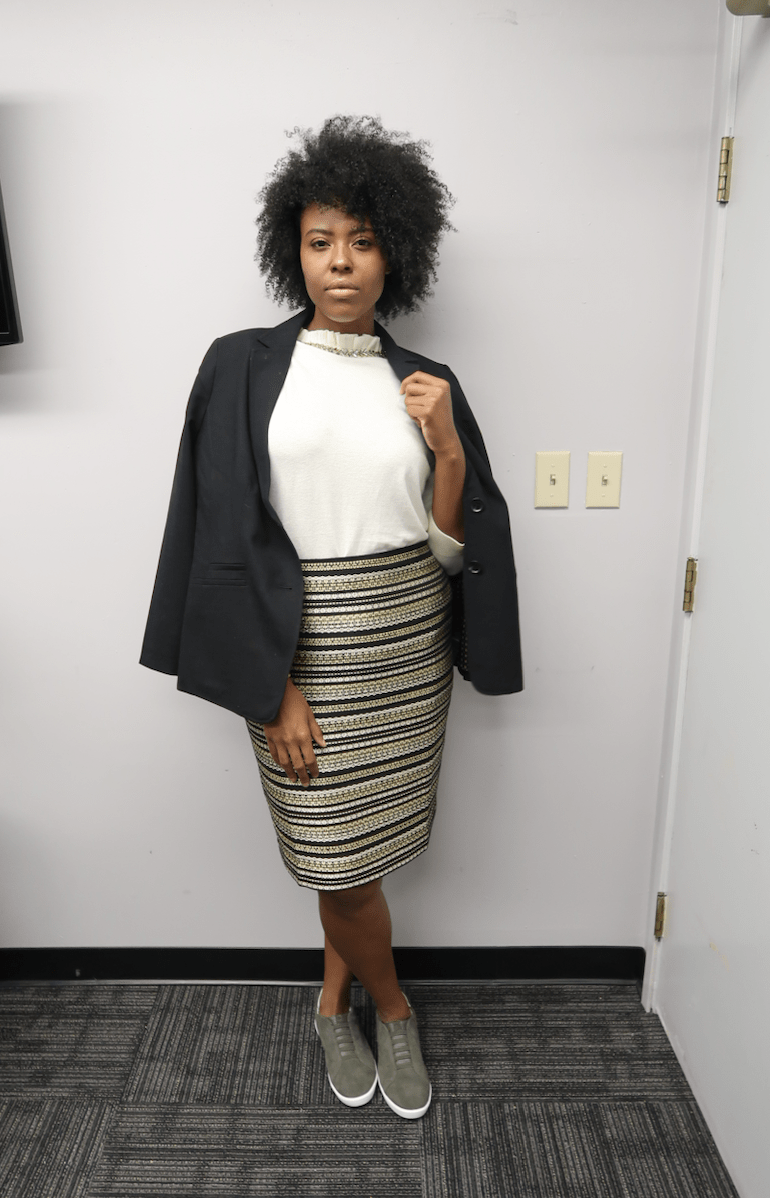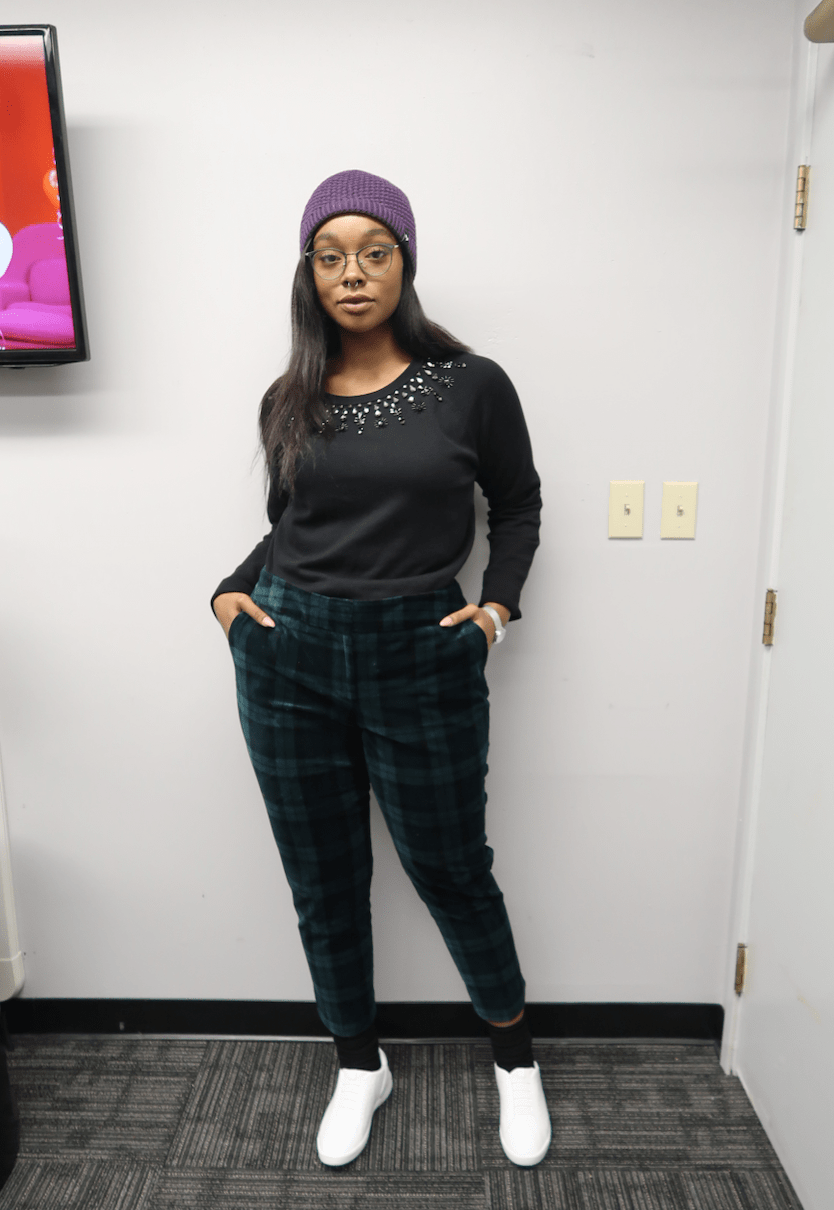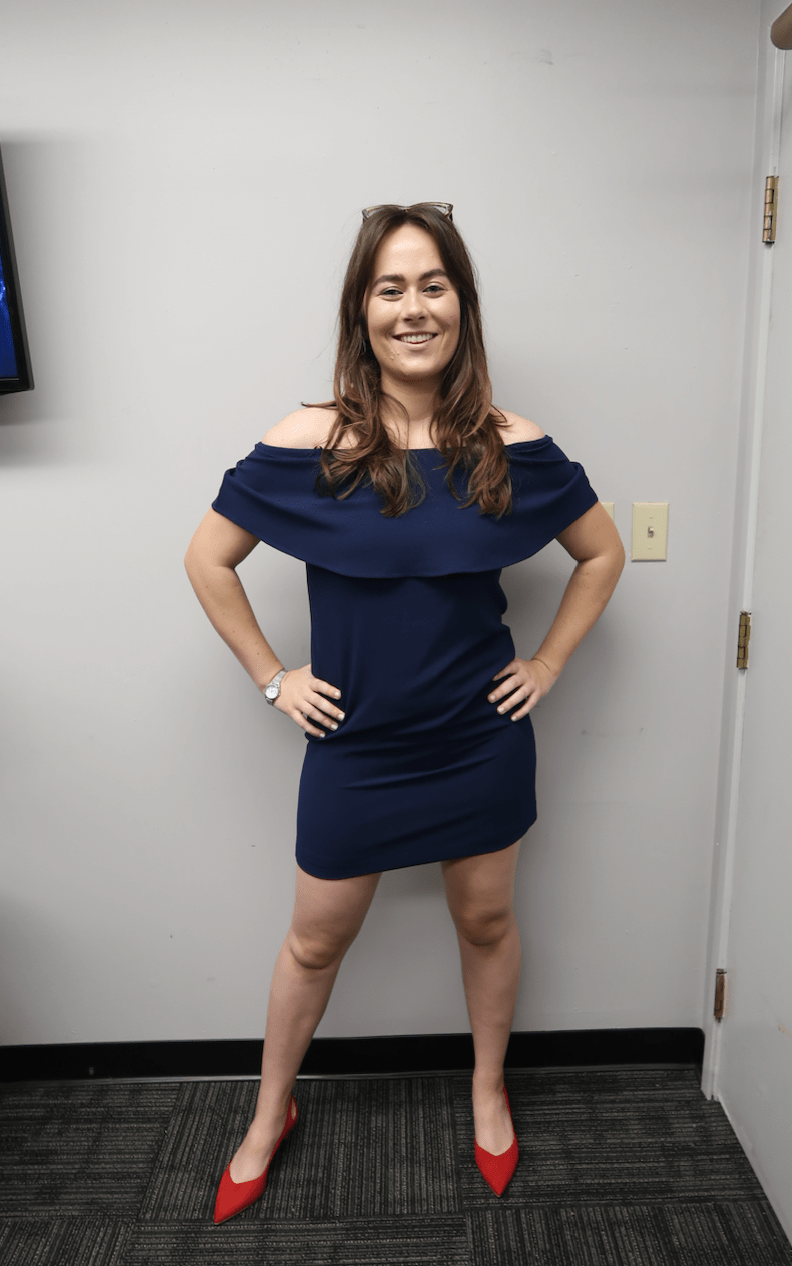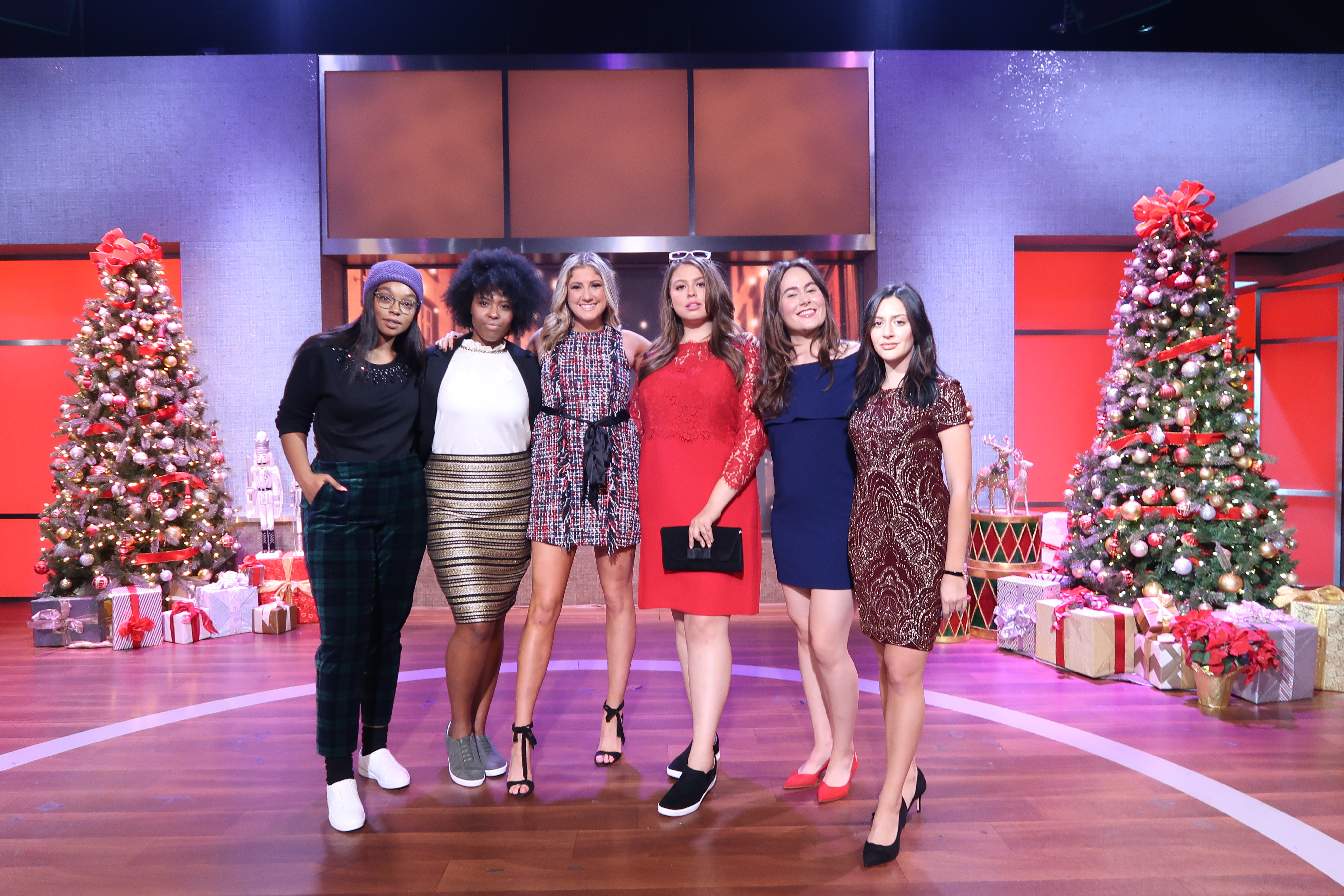 This morning I appeared on KTLA to talk holiday style with 5 beautiful models. I love appearing on KTLA because it's always such a fun time with the team and the models I get to work with. If you haven't seen the segment watch it below, and buy the looks below as well!
I'm wearing an outfit that was not discussed on-air, my stylist put me in this adorable dress and I fell in love!
The best winter accessories:
Heat Holders is currently celebrating 10 years of making the warmest thermal socks in the world. Their unique patented processes allow them to make these one-of-a-kind socks which have made hundreds of thousands of customers happy and warm over the last decade. If you look through some of my older segments you'll see that I have been working with Heat Holders for so long and have always loved their seriously comfy and impeccably made accessories like hats and gloves. Everything from their line keeps me so warm during the winter months when I'm in Connecticut.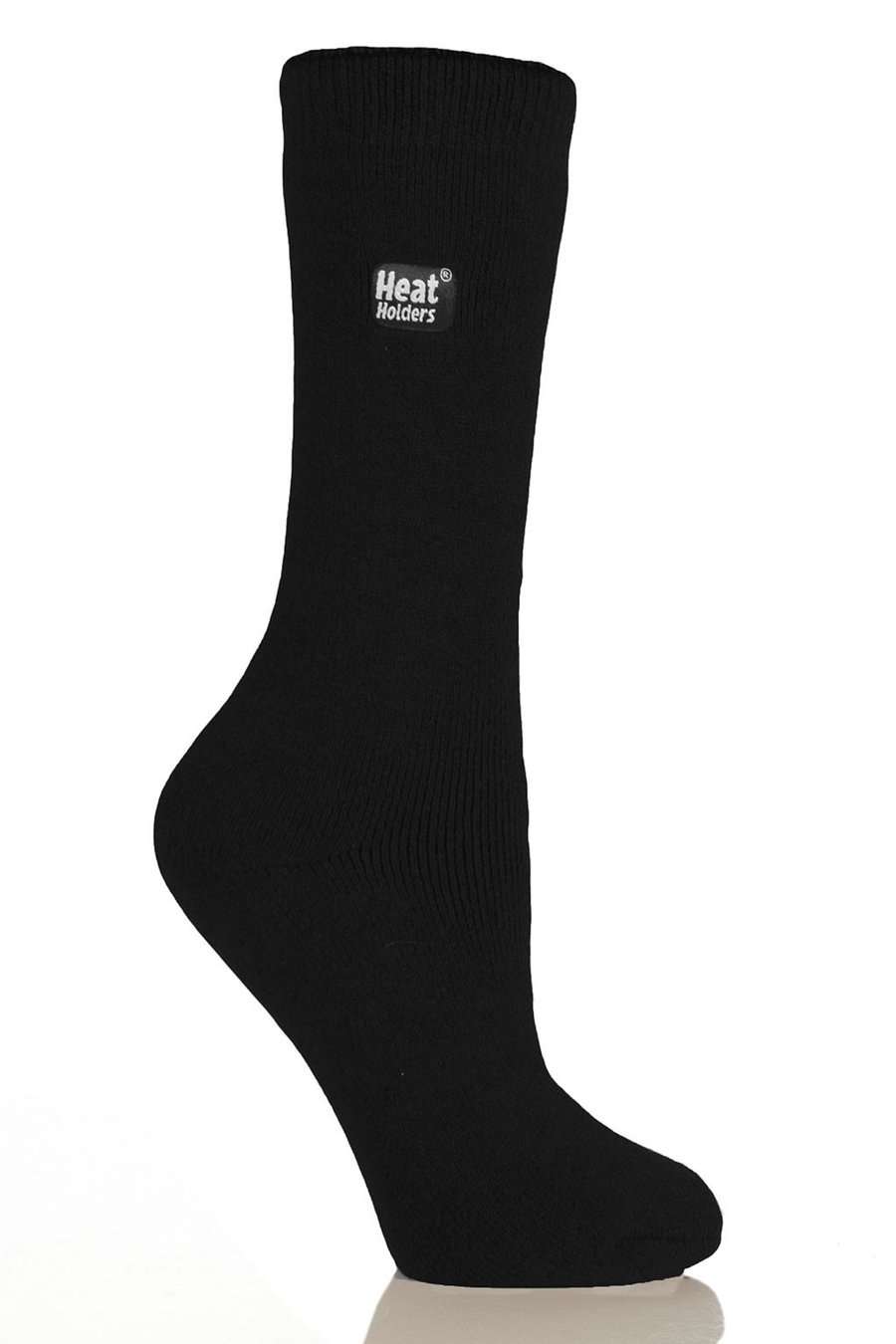 Gift giving: Glasses in Style 
Zenni makes it easy to create your perfect pair of glasses. Whether you need progressives,  sunglasses or want blue light blocking lenses Zenni has it all. Go for bold or barely there frames to compliment all your looks. Many of the items on the segment are actually under $10, which is kind of crazy for a pair of glasses. I spend so much money every month on contacts and Zenni truly inspires me to go all natural!
Models wore these styles:
https://www.zennioptical.com/p/womens-acetate-cat-eye-eyeglass-frames-/44344?skuId=4434412
https://www.zennioptical.com/p/womens-fullrim-acetate-plastic-cat-eye-eyeglass-frames-/44126?skuId=4412623
https://www.zennioptical.com/p/round-eyeglass-frames-/78101?skuId=7810124
https://www.zennioptical.com/p/off-the-grid-eyeglasses-/44333?skuId=4433318
https://www.zennioptical.com/p/womens-memory-titanium-square-eyeglass-frames-/1709?skuId=170924
Shoes for him, her & YOU!

KIZIK shoes are hands-free shoes with no laces that pop on, available at Nordstrom and on their website. The best part about KIZIK is the styles for men & women are equally as cute- anything they offer would be fantastic for a gift for someone in your family or for yourself. It's the holidays- treat yo self!
Models wore these styles:
https://kizik.com/collections/women/products/miami-white
https://kizik.com/collections/women/products/miami-green-suede
https://kizik.com/collections/women/products/paris-black-suede
THE DRESS THAT KEEPS ON GIVING
You probably wouldn't think of buying a holiday party dress from David's Bridal, but think again. DB is a fantastic and reliable retailer that has been around for so long and now overs a ton of dresses in a range of sizes. If you're like me and you eat way too many holiday cookies at every party (I'm newly obsessed with compost cookies, despite their unappealing name) you don't have to fear: David's Bridal has a dress that will make you feel confident even if you're taking a break from the gym during the holidays!
Models wore these styles:
https://www.davidsbridal.com/Product_crepe-off-the-shoulder-short-sheath-dress-9853chs6
https://www.davidsbridal.com/Product_glitter-print-cap-sleeve-mini-dress-49084

 FOR YOUR MOM + YOU
I know what you might be thinking: why would I buy my mom something from Talbot's instead of Amazon? Girlfran, think again. Talbot's is actually so cool that my stylist put me in a sweater from Talbot's the other day without realizing I'm sponsored by them for this segment: she's a fan of the brand too! I especially love their cashmere pullovers during the holidays. They're a great investment and insanely comfortable!
FOR THE WATCH-A-HOLIC

I've been putting so many hours into planning the Be Fearless Summit that I'm literally avoiding going out at ALL during the week (#more single than EVERRR) because I get so tired, but that doesn't mean I don't think about buying gifts for all of the guys in my life. Watches are the best because they're not totally out of budget (many are under $300, and if you're buying one for someone special in you're life than that's a solid deal) and CITIZEN is my go-to watch brand. They flew me to Orlando to preview their new collection with Disney, and every since I got to see their incredible collections I've become a major fan of the brand!