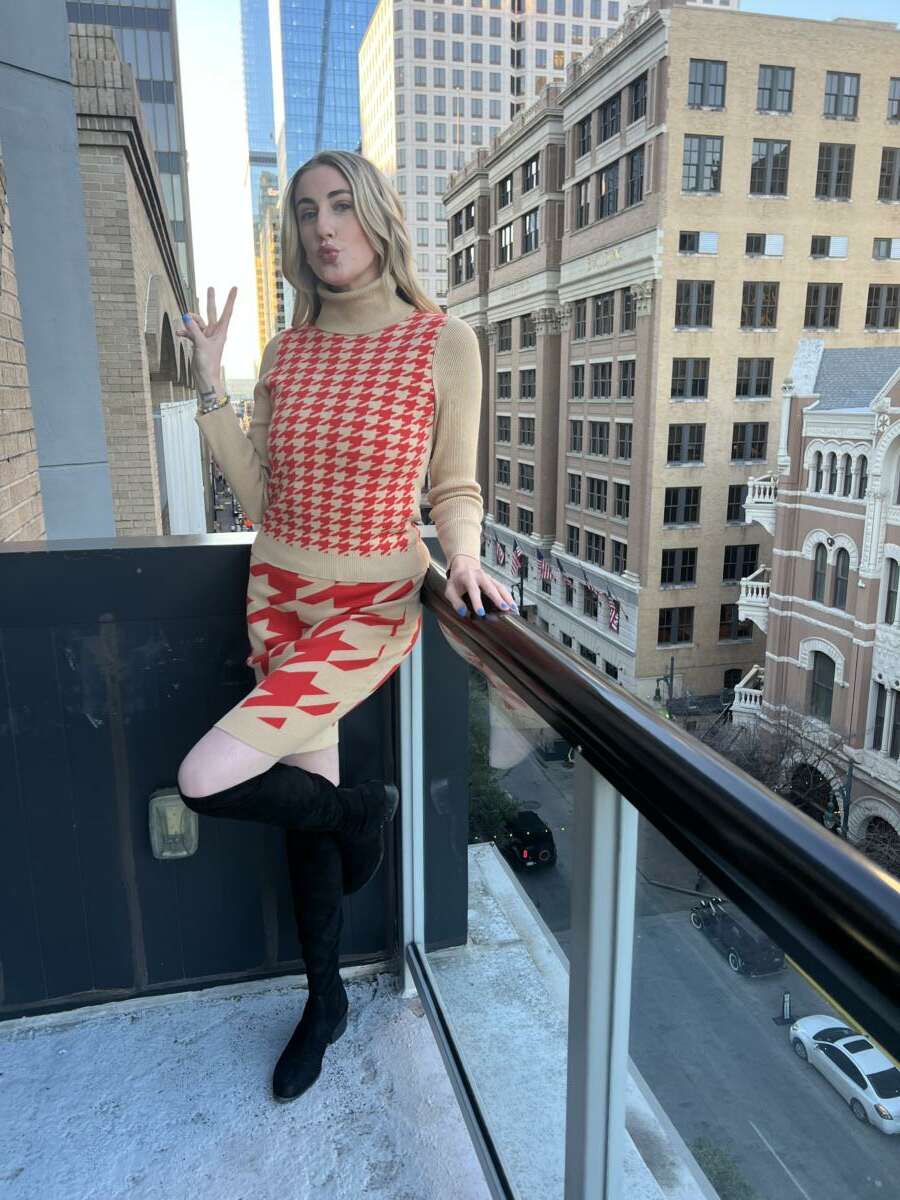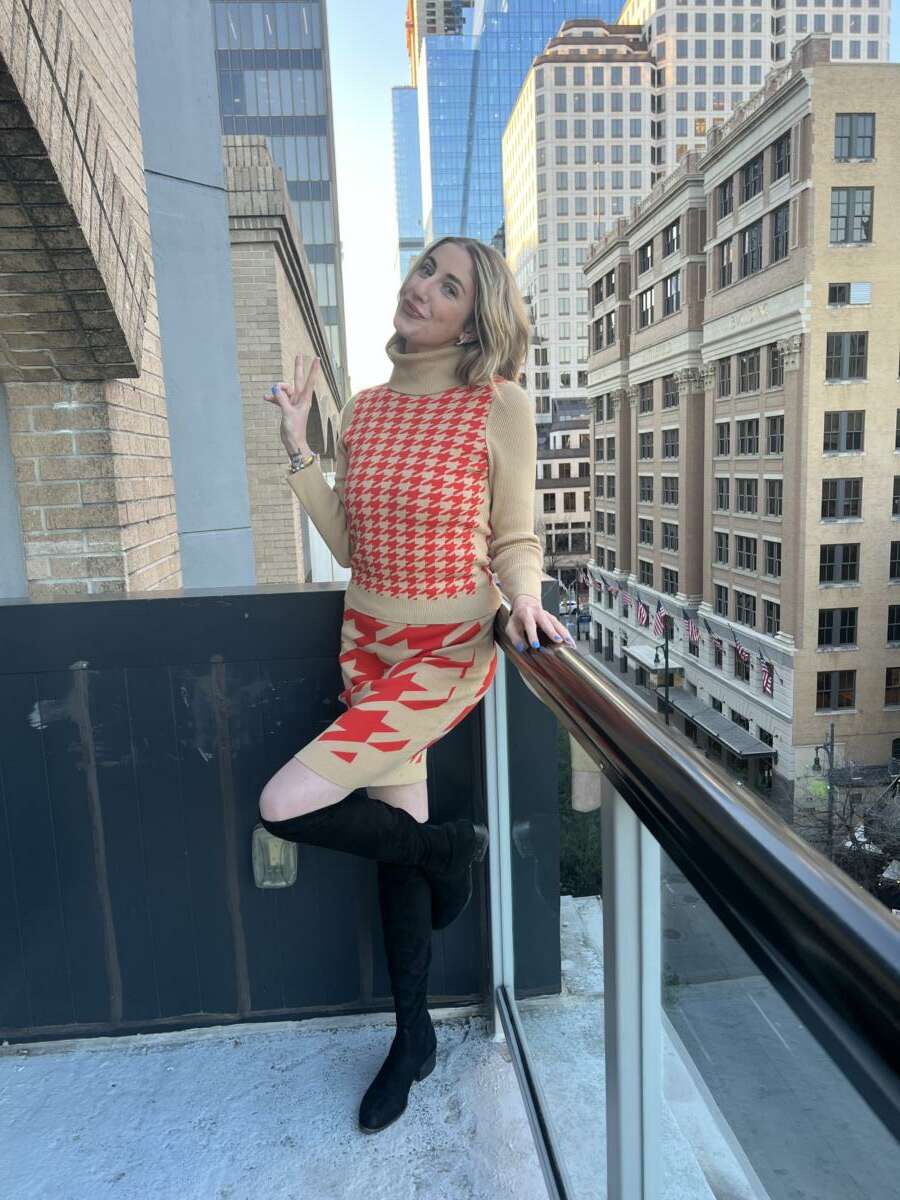 Making a fashion statement involves expressing your personal style in a unique and memorable way. But if you want to make a fashion statement at your next event and wow the crowds, you will have to be brave and bold. This can mean changing your hairstyle into something you wouldn't normally do. Or using organic materials to support causes that are good for the environment. The key to this is to be confident and authentic in your choices while having fun.
Be Bold with Your Hairstyle
This year, people are likely to keep changing their hairstyles to be bold and daring. You can try out common hairstyles like pixie cuts and blunt bobs. Or try something new and risky, like a "bixie," which is a mix of a bob and a pixie cut. Read this bixie haircut guide for more information. You can also choose bright colors for your hair, like pastel pink, blue, and purple. You can use a bold hairstyle to make a statement, show your own style, or try something new.
Forego Slimfits for Something Baggier
In the past few years, it has become popular to wear clothes that are too big, like baggy pants and loose-fitting blazers. This style is comfortable and casual, and it can be dressed up or down depending on the situation. You can wear loose-fitting tops or cropped jackets with oversized pants. While oversized blazers look chic and sophisticated with tailored pants or jeans. This was a popular trend in 2022, and it's likely to keep going strong throughout 2023 and beyond.
Use Sheer Fabrics Well to Make a Fashion Statement
In the last few years, sheer fabrics and mesh details have been popular in fashion. These materials give an outfit a bit of sexiness and edge while still being comfortable and light. But if not worn right, they can be dangerous. You can find these fabrics in blouses, dresses, and skirts, among other things. For a simple look, you can wear them with solid underwear. Or wear them with pieces that are bright and bold for a more daring yet supremely attractive look.
High-Waisted Pants are Trending
High-waisted pants have been popular for a few years, and they are likely to stay popular in 2023 as well. This is mostly because they can be worn in many different ways and come in many different styles. Among these are skinny jeans, pants with wide legs, and tailored pants. This style looks good on most people and can make you look like you have longer legs and a smaller waist. For a chic look, you can wear them with crop tops, tucked-in blouses, and jackets.
Try to Pair Chunky Boots with Formal Wear
You don't have to wear the heels or flats you always wear to conferences. You can take more risks and still look great. You can wear chunky boots with dresses, skirts, jeans, and other pants for a bold and edgy look. They come in many different styles, like combat boots, platform boots, and boots with lug soles. If you are short, they can make you appear taller. And you can make a statement while also being comfortable since chunky boots are also useful for everyday wear.
I'm a huge denim girl as well – Patchwork jeans show that you support sustainable fashion that uses recycled materials.
Because denim can be worn in so many ways, it never really goes out of style. Denim used to be considered casual wear, but now it can be worn to formal events if it is styled and worn the right way. And depending on the event you're going to, it might be a perfect style and fit for it.
Use Faux Leather to Make a Fashion Statement
Faux leather clothes and accessories can give any outfit a bit of edge and class. This is great since almost 70% of the leather that is made is used for clothes and shoes. So, instead of real leather, you can show support by using fake leather. This means making jackets, skirts, and bags out of materials that look like leather but aren't. You can also help good causes when you buy fake leather because it doesn't hurt animals and is more environmentally friendly.
Don't Forget to Accessorize
Accessories that make a statement are bold and stand out, and they can make any outfit look better. Most of these are things you probably already have, like big sunglasses, chunky jewelry, and unique handbags. You can add a pop of color or texture to an all-black outfit with these accessories. Or to go with a bright and bold outfit, you can also combine different styles, from vintage to modern, to show off your own unique style and personality at your next big event.