On Tuesday, August 4, 2020, over 2,750 tons of ammonium nitrate combusted in the Port of Beirut, causing irreparable damage to the entire city. The blast killed over 150 people, injured more than 5,000, and rendered 300,000 people homeless.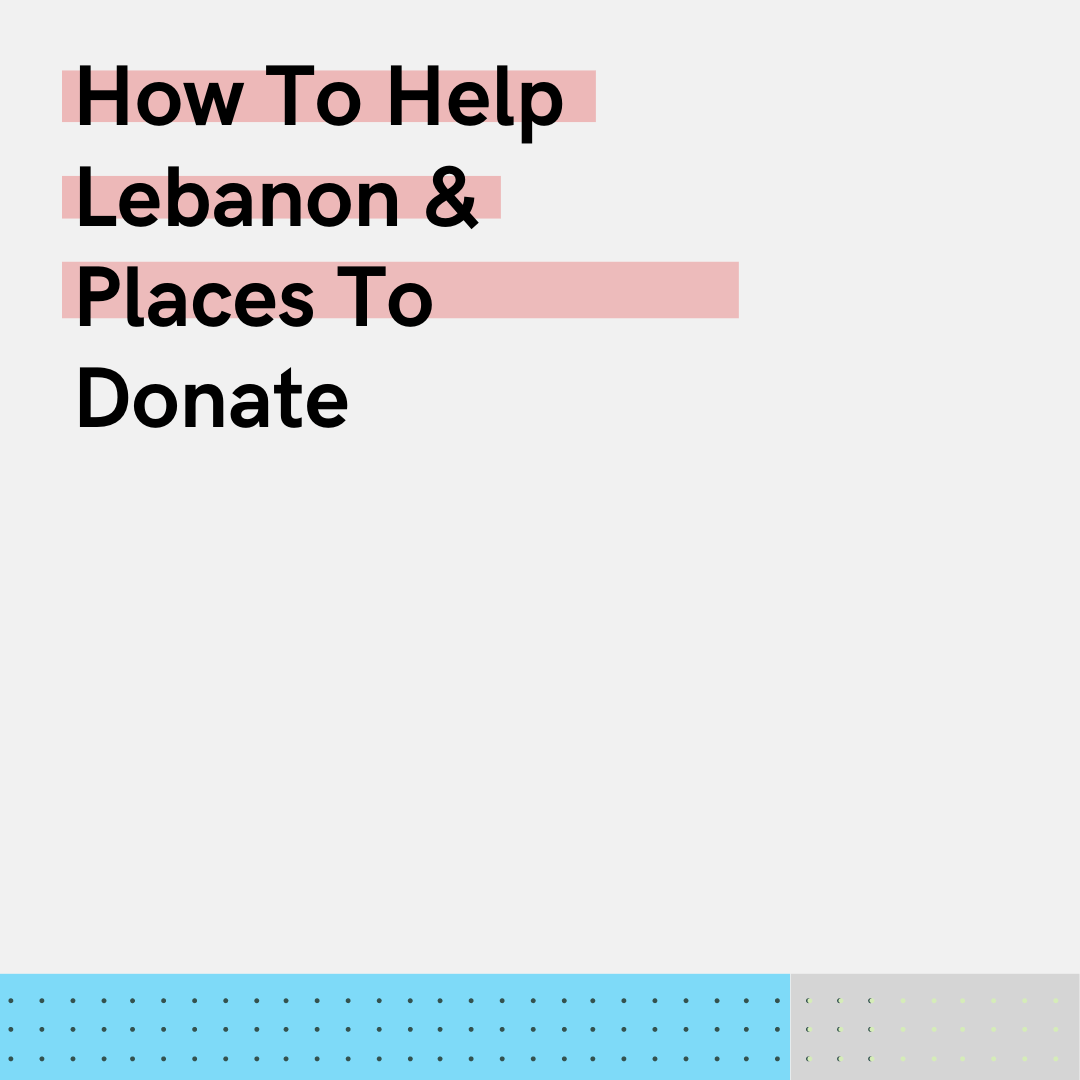 Happy Monday! I've compiled a list of resources for you to join me in helping the city of Beirut in Lebanon because of what happened last week. If you don't know what happened, read the below from the Beirut Fund:
The explosion happened in the midst of a worsening economic crisis that has devalued the Lebanese lira and financially strangled the everyday citizen. Prior to August 4th's event, 75% of Lebanon's population was living at or below the poverty line. Making matters worse, the blast wiped out 85% of the country's grain reserves and destroyed the entirety of the port of Beirut, the country's main economic lifeline. 
The blast devastated Beirut in a matter of seconds. Densely populated and economically vital neighborhoods close to the port were destroyed. Buildings were damaged up to 6 miles away and windows were shattered up to 15 miles away. The shock wave from the explosion was felt 150 miles away in Cyprus and registered as a 3.3 magnitude earthquake. 
Here are places you can currently donate to:
The Beirut Fund is matching donations over $1,000. A group of young Lebanese have pledged to match donations.
1000s of people lost their homes in Beirut during the explosion. A nonprofit called Baytna Baytak is joining forces with Impact Lebanon to shelter people. Find out more here.
Many people in Beirut are missing from the explosion.
Please help find them/ list other people who may be missing on Instagram.