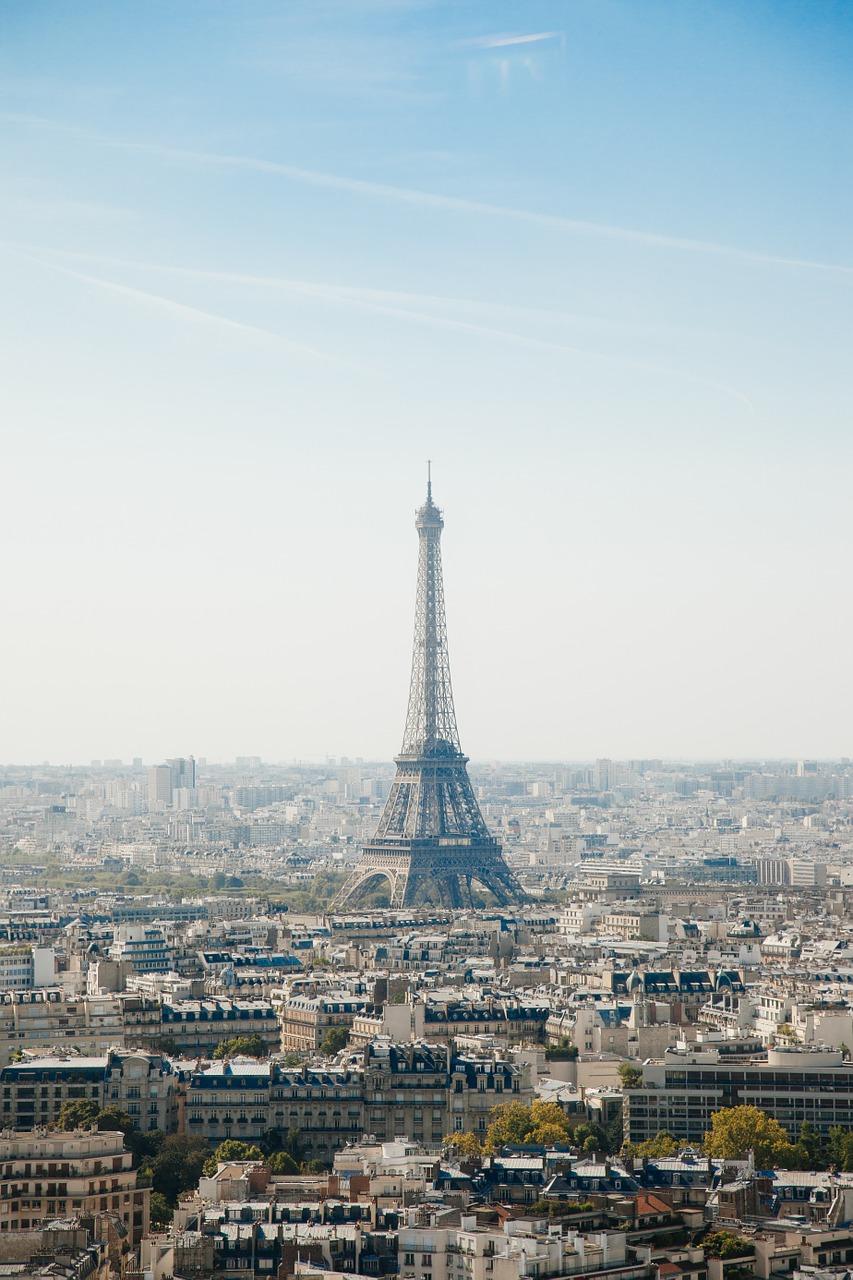 Only few brands get the honor of presenting in Paris twice a year. I thought I'd share my favorite shows with you since I've gone to PFW and LFW a few times but usually watch from afar nowadays! 
Valentino Haute Couture: A New Silhouette
One of the most looked-at shows in all of Haute Couture is always Valentino. I have admired Valentino for years, and this show left me breathless, just like the others. However, this season Pierpaolo Piccoioli seems to be searching for new shapes, new silhouettes, ways to accentuate women through volumes and color blocks that we haven't seen before. You'll see pieces with over-the-top bows, voluminous skirts and ruffles that look like skirts but are actually pants (pants are extremely rare for Valentino Haute Couture), all accessorized with dramatic, oversized earrings, blazers or feather boas. Throughout the collection, you see many new colors that Valentino has never used, but you still will find that iconic red throughout the collection. Being a bit more realistic, for those wanting to save up for the new rockstud bag, or just to marvel, websites like luisaviaroma.com has the entire new Valentino collection for women available now. Italian artists never fail to disappoint!
Maison Margiela Artisanal: Upcycling Bourgeois
Creative director John Galliano decided there are too many clothes in the world. He is absolutely right. Consumerism has taken over the world and his idea for this collection was to ease into a revolution. All of the materials you see in this collection are from thrift shops, furniture shops, and are all second-hand. By seemingly what is magic, Galliano and the Margiela team managed to transform what to us would be garbage, into these intensely intrinsic jumpsuits and dresses, barely covering our most coveted body parts. Big coats with ruffle, scarf like details hanging off the side, men wearing skirts and cinched-in at the waist jackets, extra over the top hats, and famous Leon Dame with his extra dramatic walk are some of the highlights of this collection. This collection is androgynous and sustainable, 2 of the major directions our culture and society is heading in, as Galliano and Margiela predicted many years ago. 
With all of the issues going on in the world, Haute Couture can be a beautiful escape for us all. Imagine someday being able to try on the most beautiful and delicate pieces in the world. That is the magic of haute couture, because only 0.001% of us will actually be able to ever do that. For now, we can dream. It's the dreams that gets us through our long days and keeps us going. Thank you Paris for this magic and dream you bestowed upon me. 
What show was your favorite show at Fashion Week or if you got lucky enough to win my New York Fashion Week giveaway and went?