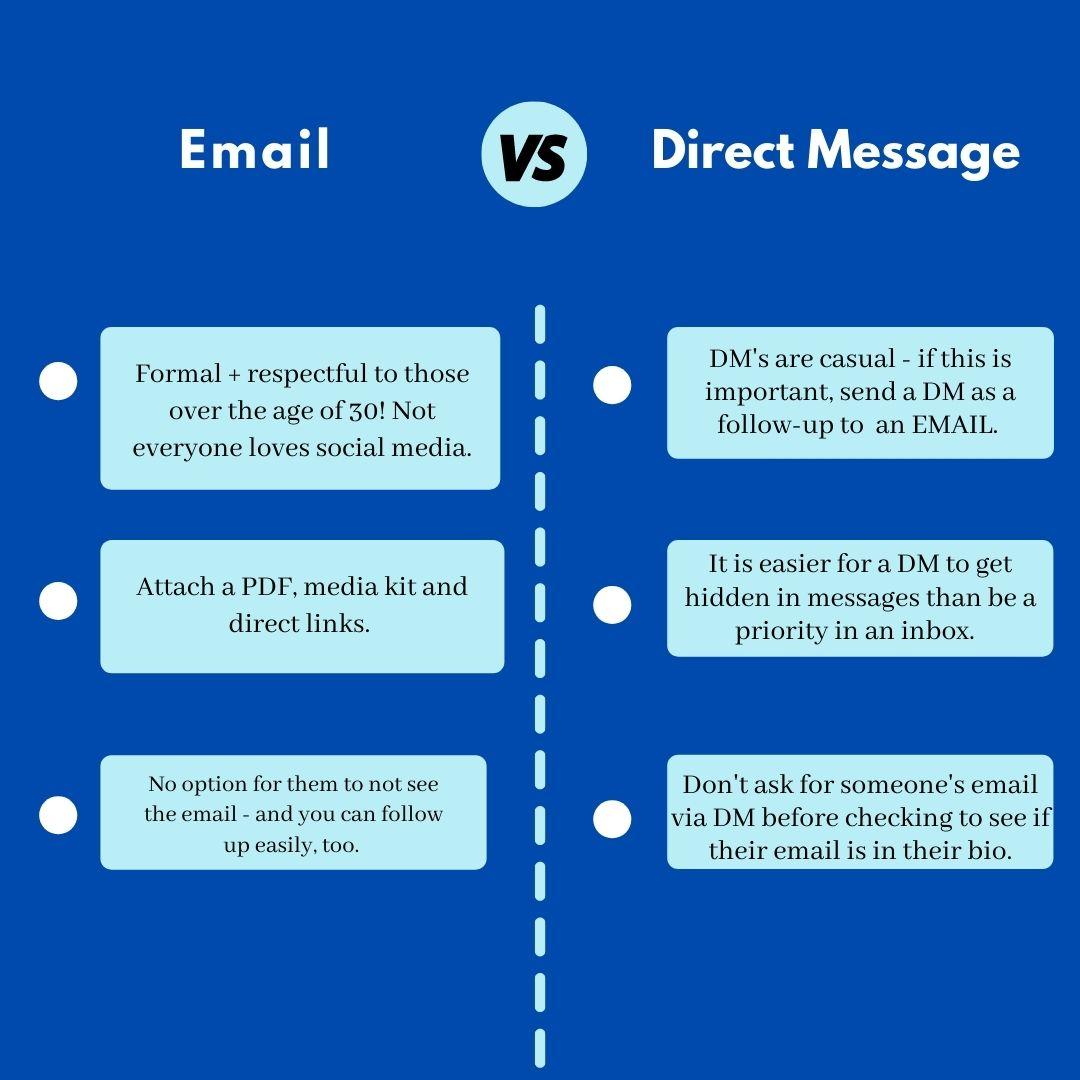 Do you email, or do you DM?
During a Clubhouse discussion a few weeks ago, the conversation about rejection shifted towards age, and ageism. I'm not sure if ageism is an actual term you can find in the dictionary, but the definition of this word is being judged by your age. What ended up transpiring during our conversation was whether sending emails is appropriate, or whether sending a DM is.
I'm very pro-email, because I feel way older than I am, but I'm not mad about it. A few young adults in the chat battled with me about DM, because they thought that DM was the way of the future. Why spend time trying to find someone's direct email or When I started blogging, social media wasn't around. I had to look high and low to find emails of people I wanted to contact. I get it, being in business is EXHAUSTING for everyone. Deciding what to put in the email is one thing, why do you have to spend your time searching for an email too?
Here's how I view direct messaging: less professional, and less formal. I get so many messages from you sending me your ideas or asking me to help you with your projects, but then I get asked for my email – and my email is in my bio. All I'm saying is that's totally find and all, but if you're sending a direct message to a MAJOR CEO who ends up replying to you and you ask them what their email is (while it's sitting in their bio for you…) not everyone is going to be as relaxed as I am.
View direct message as an informal follow-up to an email, or a way to post something on your Instagram story and tag the person you want to view it, but don't view direct message as your end all, be all. What intrigues you more in business: direct messaging or email?