This outfit was sponsored by Evergreen Walk and Banana Republic.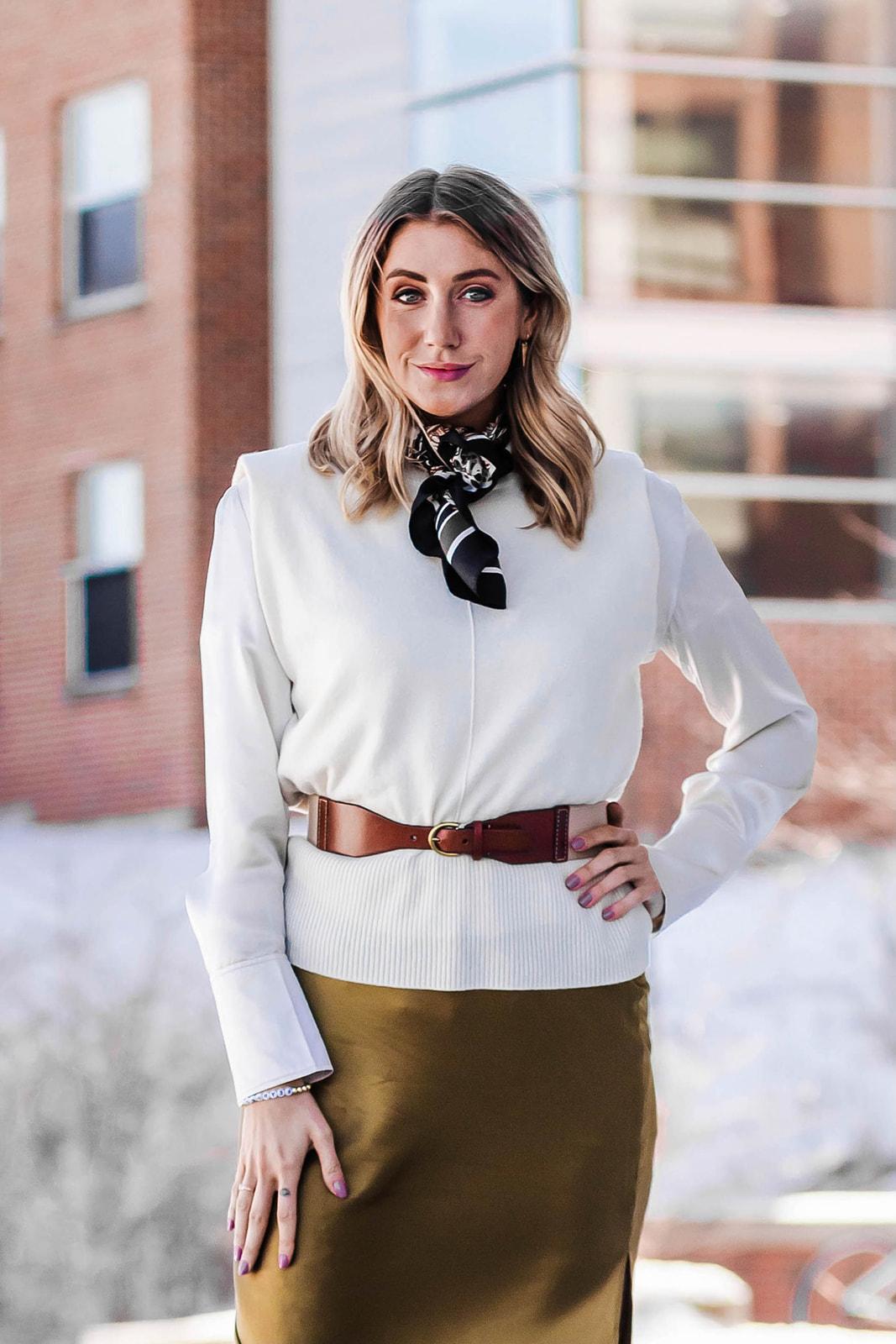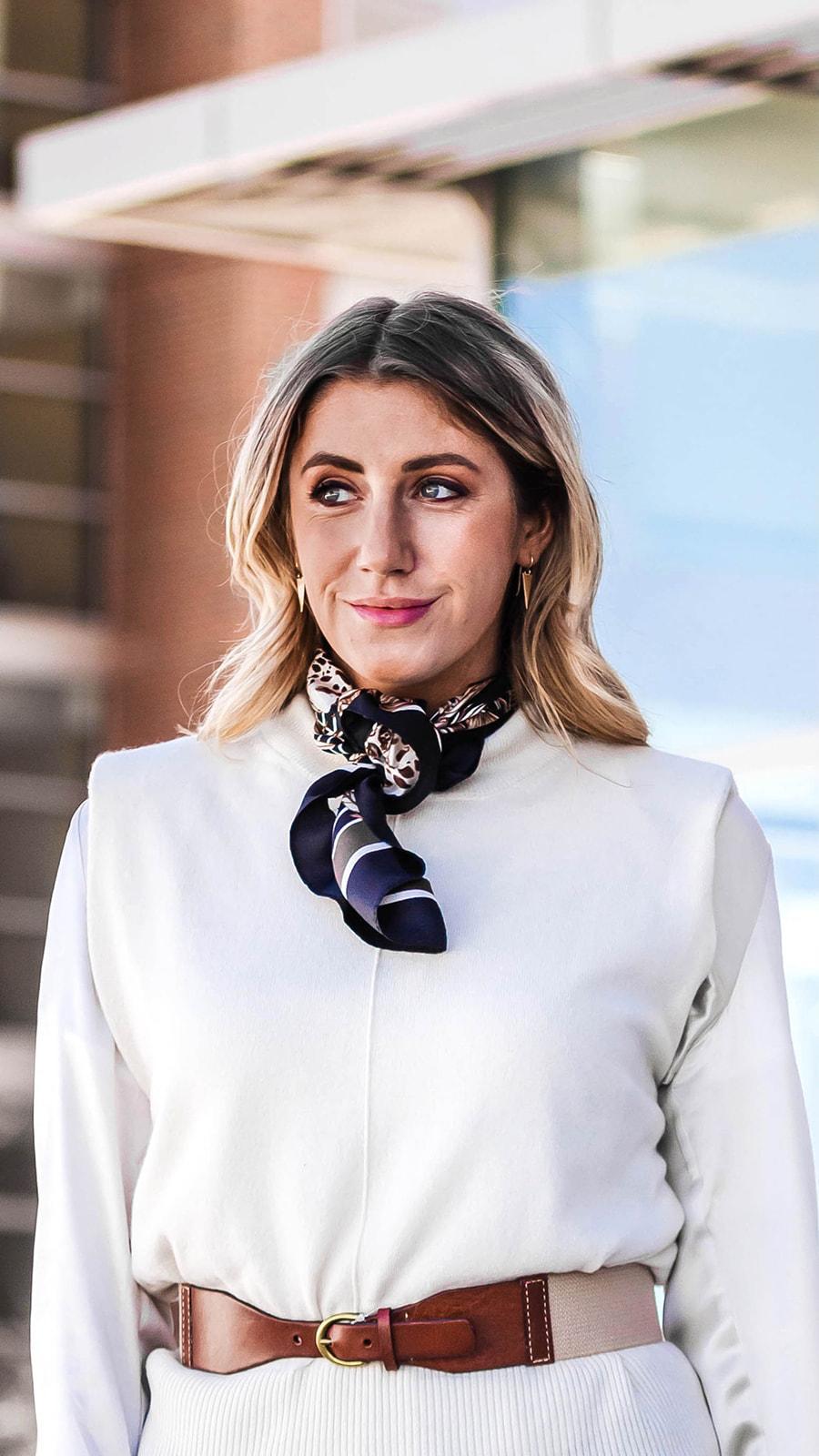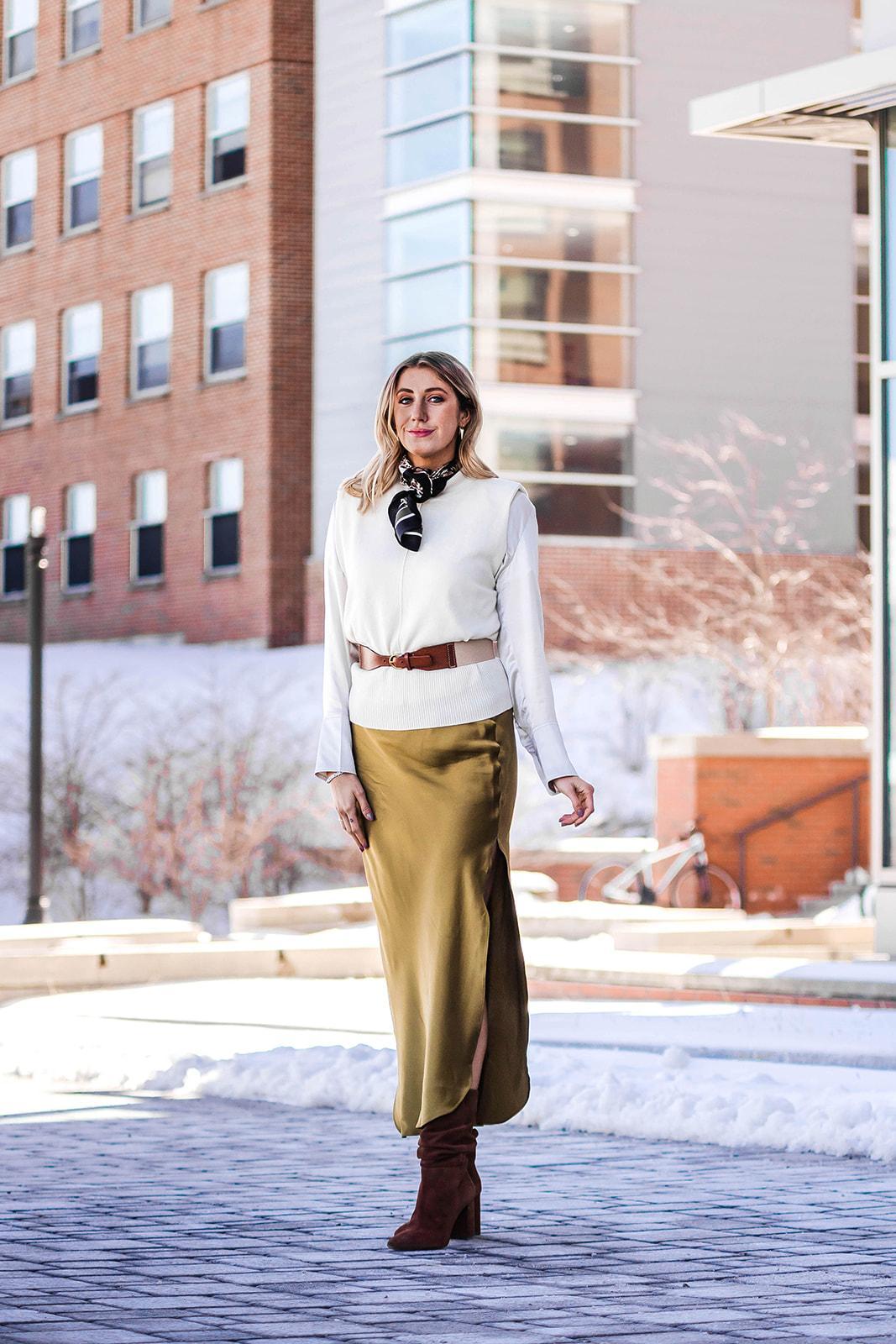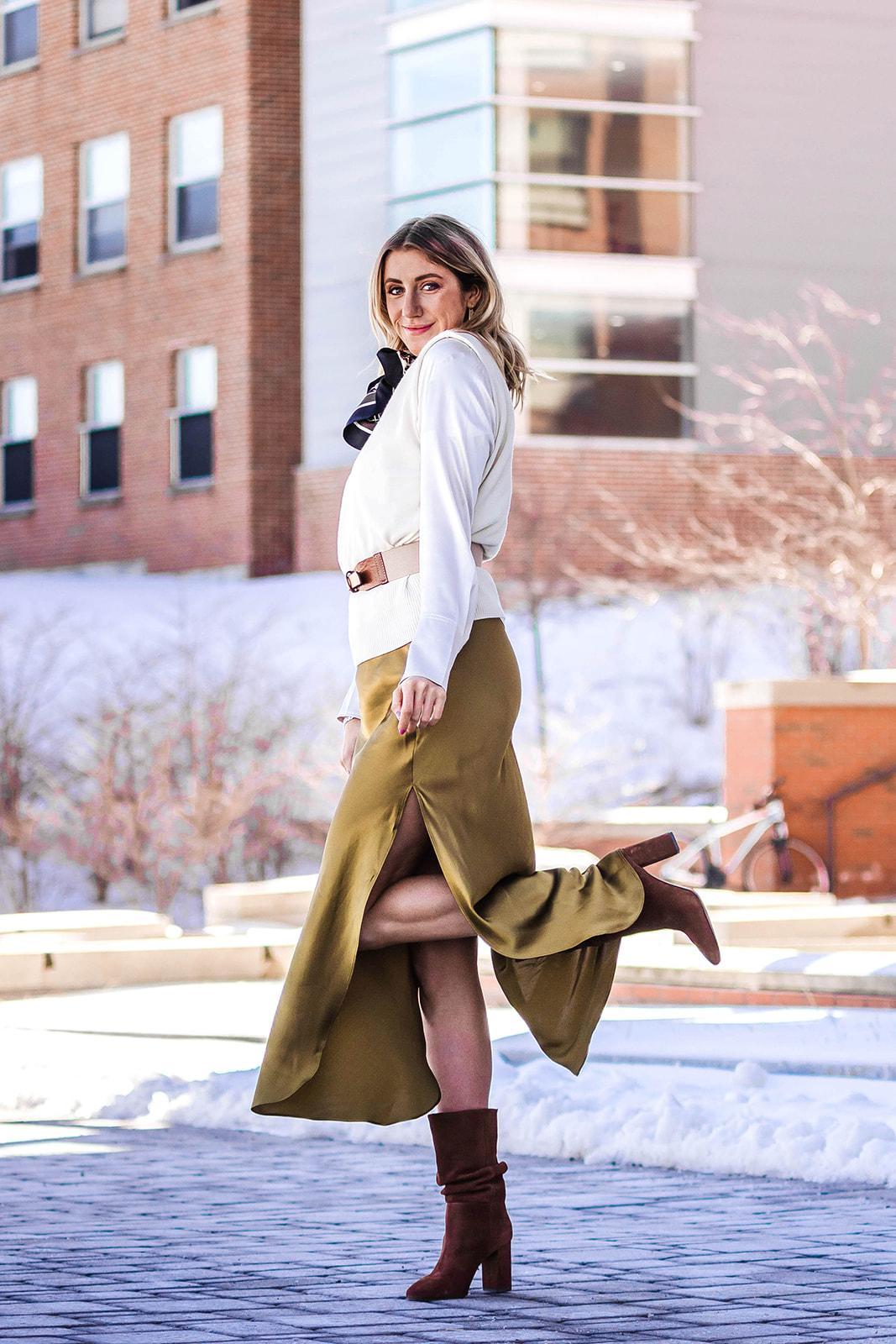 During the process of planning the summit, many students reached out to me asking what to wear. It got me thinking…what is business casual?
With social media as prominent in our day to day lives now more than ever before, it's hard to understand what casual dressing vs. business appropriate dressing is. How many of you stay in your PJ pants but throw a blazer on top of a button down top to hop on a Zoom call at home? Me, me me!
When I'm in Austin, I spend the majority of the time working at a coworking space on the East Side by my apartment because when I work from home, I'm not as focused as I am when I'm out and about. My lunch hour becomes a lunch afternoon when I'm anywhere near my bed or my couch!
I teamed up with Evergreen Walk in South Windsor, CT to get a summit ready outfit last week. I've always been a major fan of Banana Republic because that store defines business appropriate and business casual. I was thrilled to see what students wore to the summit because everyone nailed business casual on the head – and since it was a Saturday, I had no clue what to expect from attendees!
There was a massive storm heading straight to Connecticut Thursday into Friday, and UCONN and I discussed pushing the summit back even later on Saturday in case people woke up to too much ice. One of my friends who is a successful entrepreneur told me he thought that was a bad idea and when I asked why, he said because the students who are waking up at 9 AM on a Saturday to attend a conference are the students who aren't out partying on a Friday night. They're ready and eager to get to "work" Saturday, ice or no ice. He was right: and I am genuinely honored and inspired by the students who got up bright and early on their weekend morning to learn and listen.
If you're a student who years to be up on their weekend mornings exploring and learning, don't ever lose that passion and fire inside of you. You may not have found your identity yet but don't worry: you'll find it, and you're already winning since you likely go to bed at a reasonable time on the weekends.