Interior design is one of my favorite hobbies. Sometime around when I was living in Boston and the Boston Globe featured my old apartment is when I fell in love with interior design. The Globe did a feature (click here) on how I decorated my apartment for under $1,000. I miss that apartment everyday! But I give most of the credit on how chic the apartment came out to look to the interior designer I hired (Jenna) in Boston. She was a design student who I met at a farmers market in the South End, and she agreed to design my apartment on a very affordable budget. As I watched her put patterns and designs together, I was hooked watching the process unfold.
When I found this apartment in Los Angeles and moved in last March, it took me months to design the apartment. I ended up leaving for months and when I finally came back in January, I got to work at turning this apartment into an actual apartment and not just an empty space. Though I'll be going between Austin and LA, it was really important to me to create a space that I felt comfortable working from and being in at all times. When I'm in Austin, I can go into a WeWork office, but when I'm in LA, I have to work from my apartment all day. I'm not someone who enjoys being home 24/7, so I have found the perfect combination of balance and work life.
Everything I buy is always being purchased on a budget. You don't need to spend thousands of dollars on frames: go to places like the .99 Cent Store or Dollar Tree to buy accessories!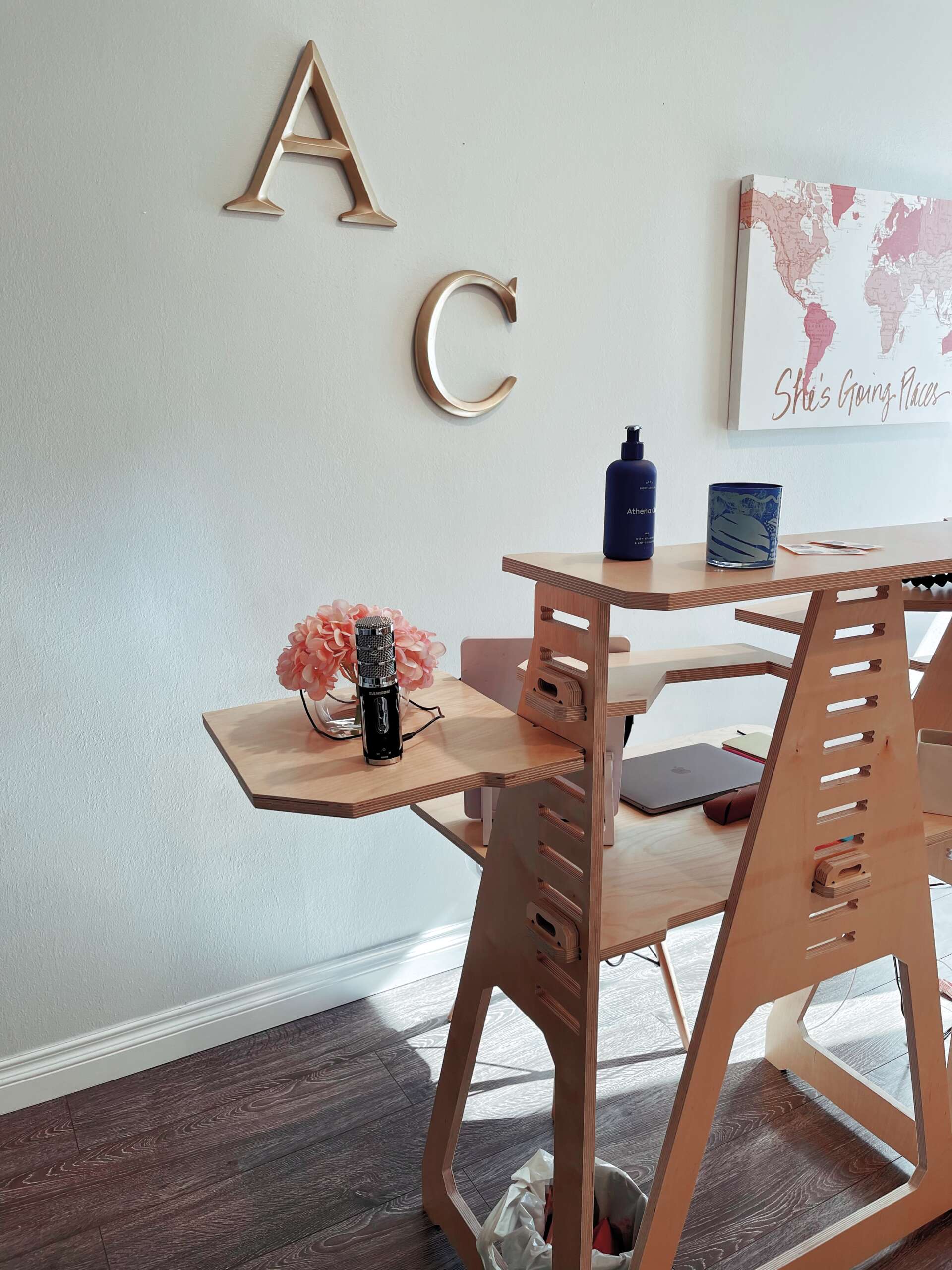 I don't LOVE working from my apartment, but I do love this desk. Work From Home Desks sent me this desk last year, and I was able to put the entire desk together on my own. I never build furniture/can barely hang up wall art on my own properly, so having a desk that was THIS easy to build was phenomenal. They have a variety of different colors and styles on their website, but I was able to have them send me their biggest desk so I have tons of space. The shelves on the desk that can be added/removed any time are a huge plus.
I purchased the chair from Wayfair and a separate accessory for my back that wraps around the chair. I notice a big difference when I'm sitting down without the back insert vs. when I have it. I have always had a weak back so sitting all day doesn't help that. If you're in the same boat, invest in a seat insert. Mine was $30 on Amazon!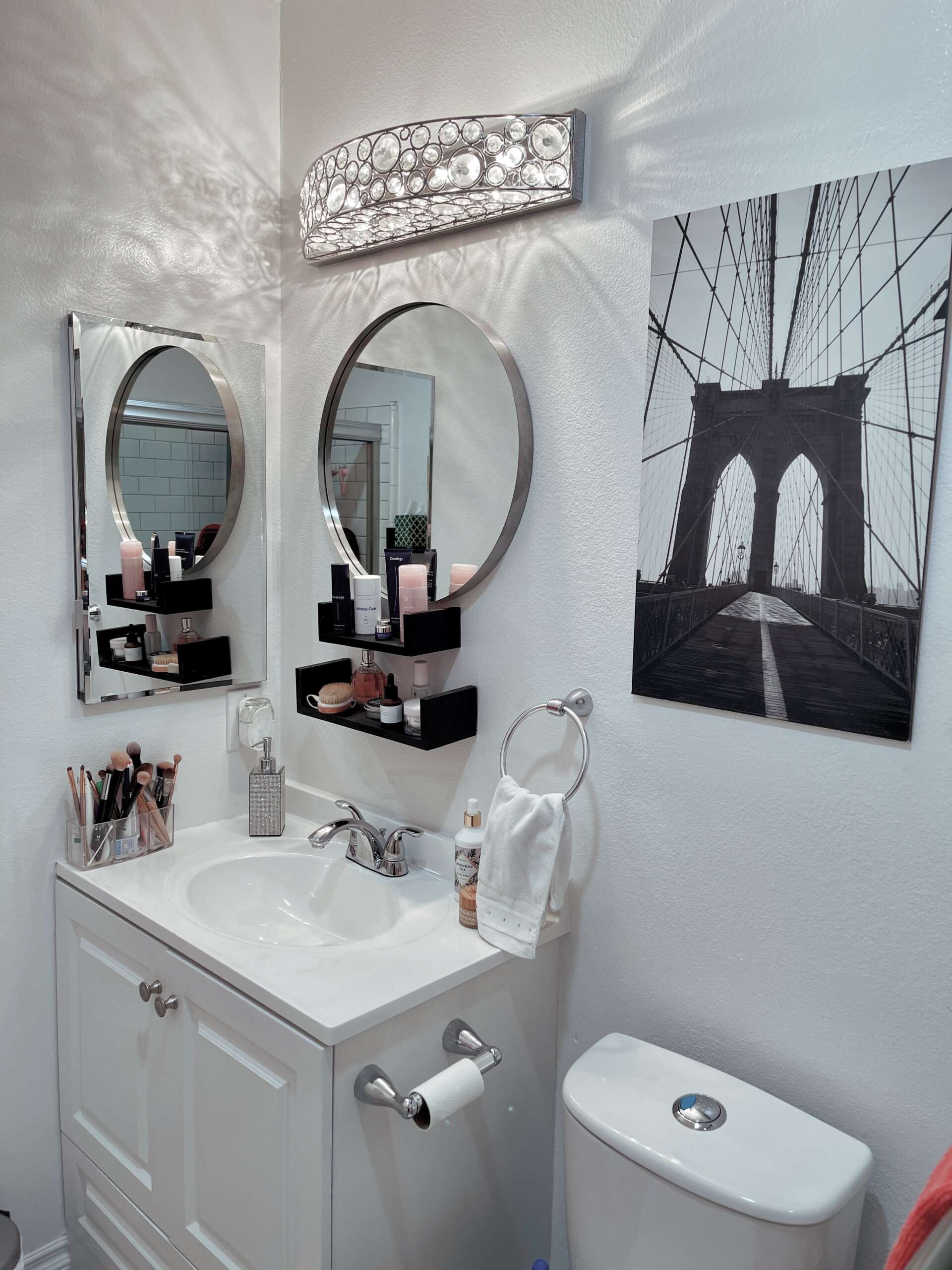 The less important parts of a house/apartment never stood out to me until I got invested in designing the perfect LA apartment. I don't have any before and after pics, but I was able to switch out the existing mirror and light fixture in the bathroom that totally changed the space. I purchased everything on Facebook Marketplace including this Etsy mirror that was way cooler than the old square hanging mirror.
My favorite part of the bathroom is this super glam light fixture. Having to have my landlord come and switch out the lights was a process, but one worth the effort. The bathroom is tiny and I only have 1 bathroom, so getting shelves to hang up my beauty products was important to me. I have about 4 shelves in the bathroom that I hung up, and I enjoy putting candles, incense and face creams on them so I'm not surrounded by items everywhere on the sink.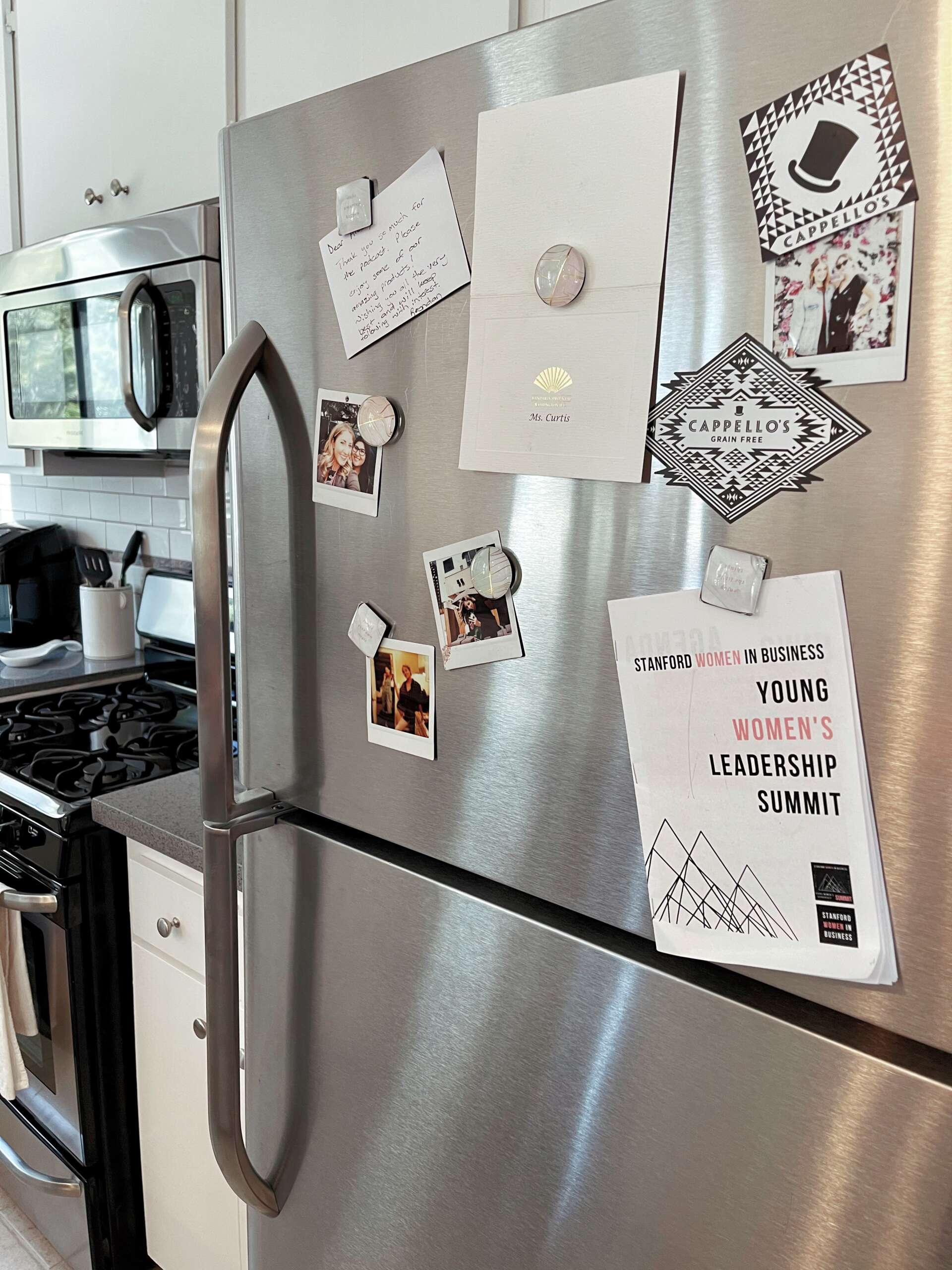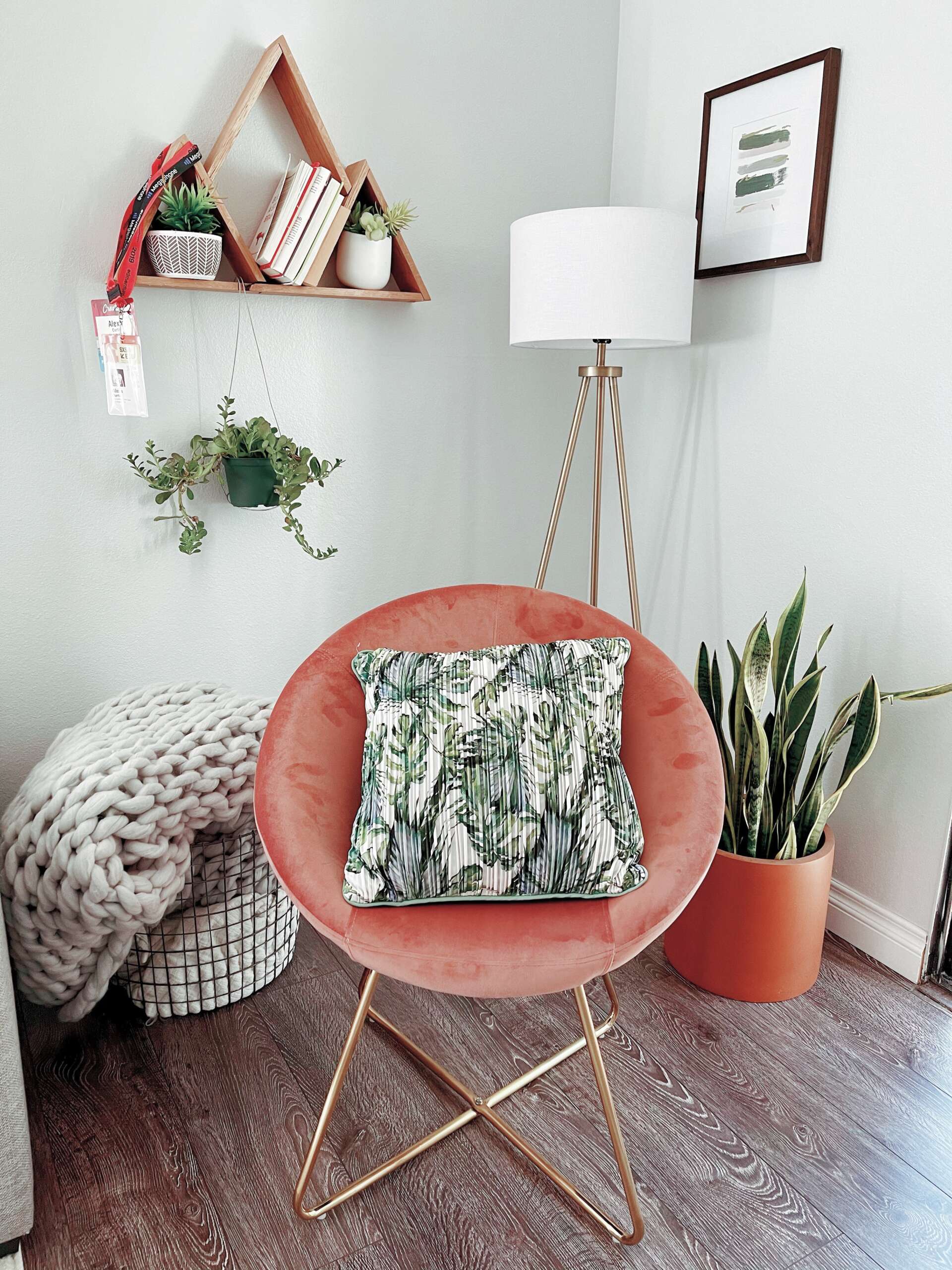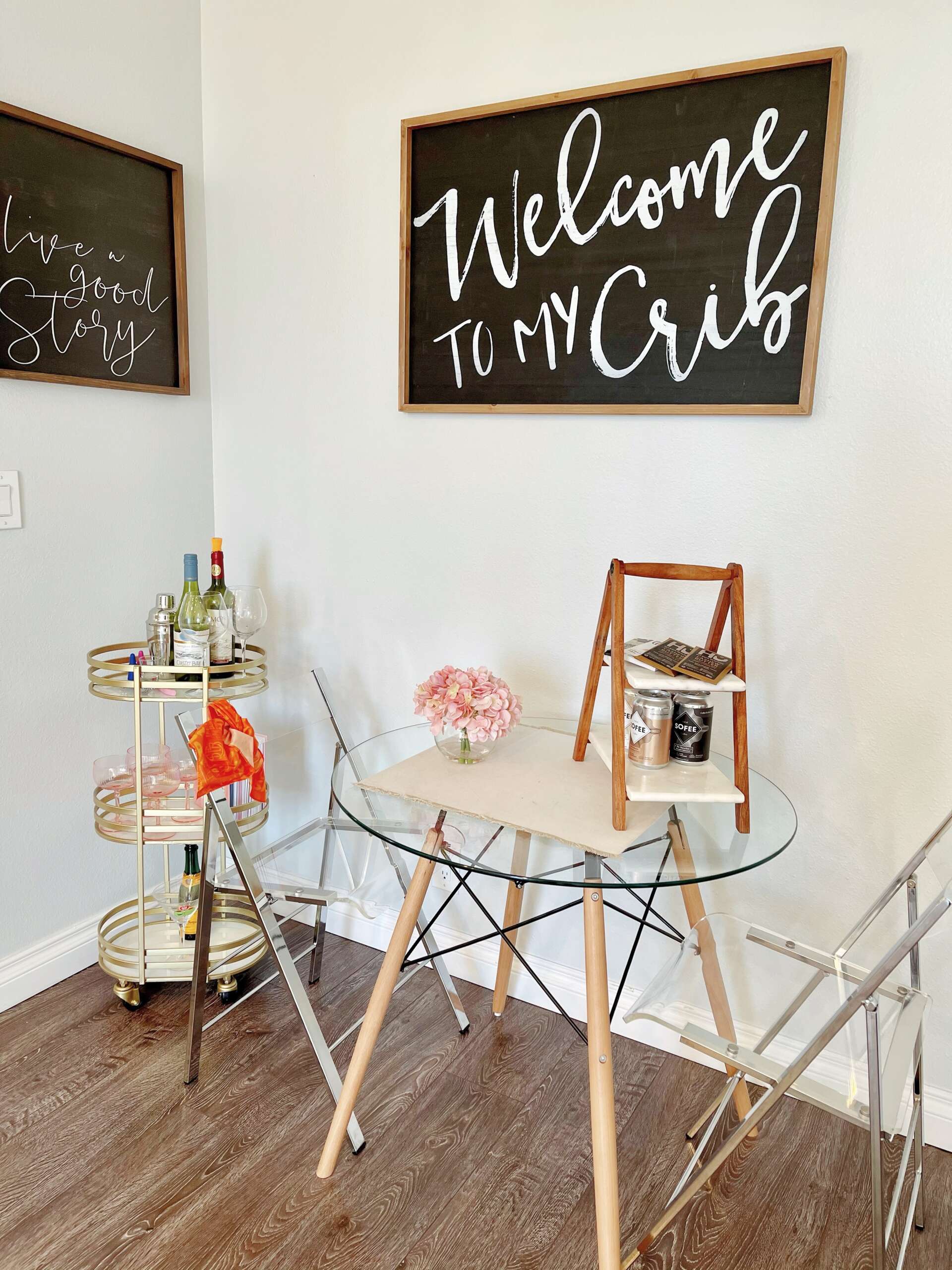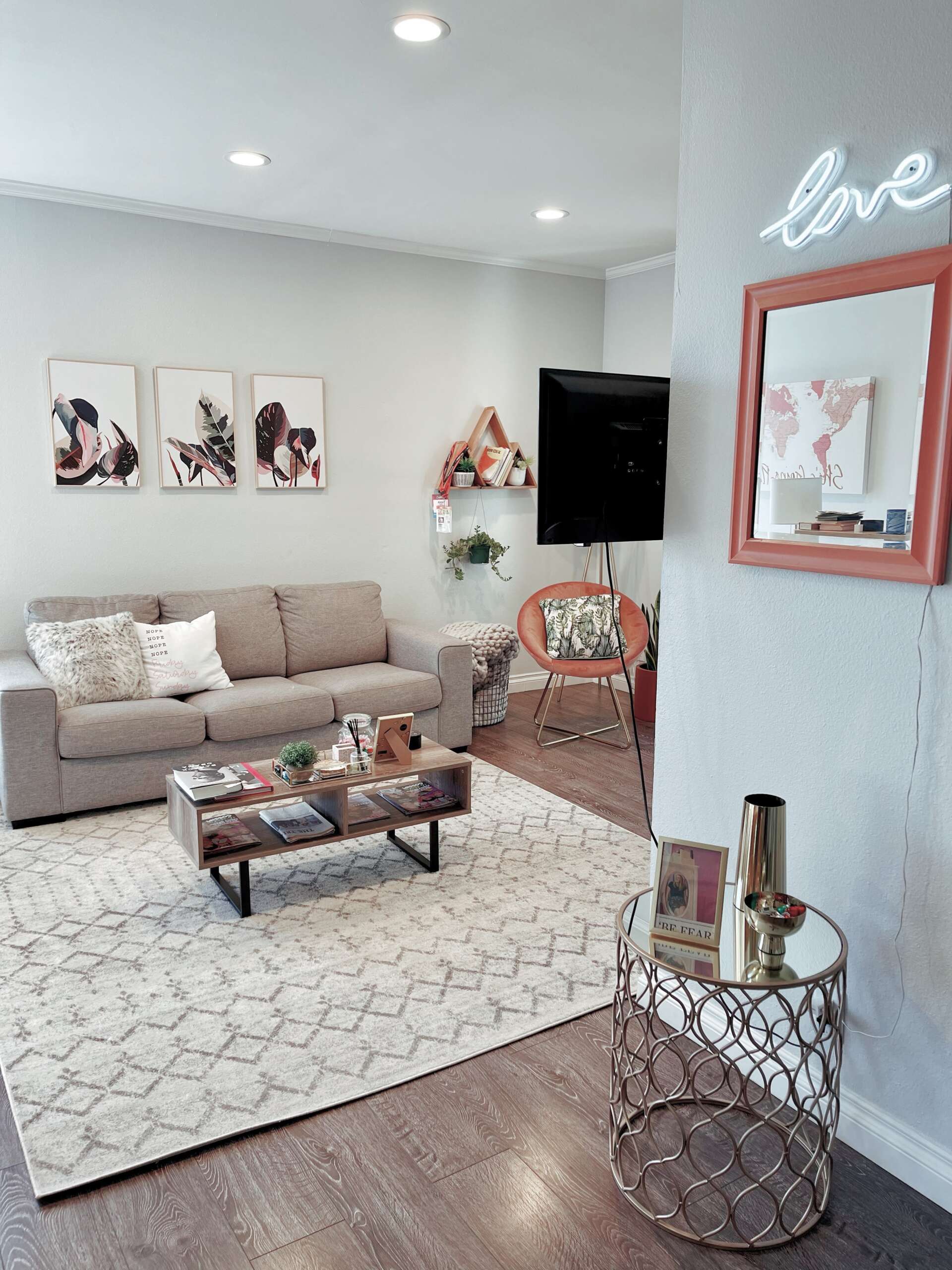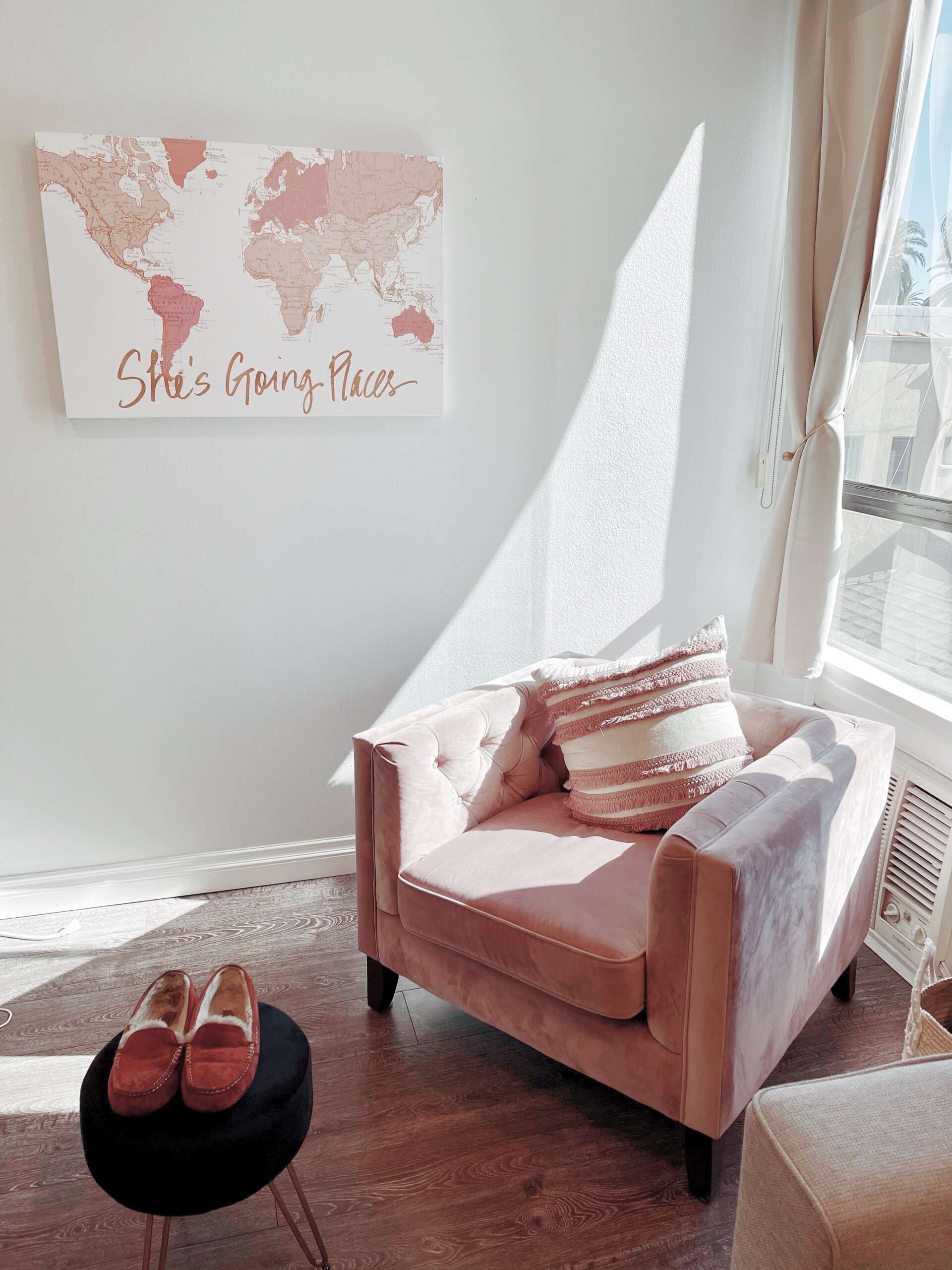 I fell IN LOVE with my accent chair when I saw it online. I got this beautiful pink chair for such a good deal, and hired a mover to pick the chair up from Santa Monica and bring it to my apartment in Hollywood. I was skeptical when it arrived because my carpet hadn't been delivered and I didn't want to be in a space that was covered in pink solely (as much as I adore the color). Once the carpet arrived, the two pink accent chairs in either corner worked together well. There's a lot of prints in the living room, including the carpet and the wallpaper under the bar area, but everything ties together with accent pillows and candles.
Some of the quality on cheap items from Wayfair is questionable, like the pink chair in the other corner (it got delivered to me broken so I got the money back but kept the chair) which is why I wanted to have two accent chairs. I can't sit on one of them because it topples over so the square chair is more elevated and fancier, plus easier to sit on.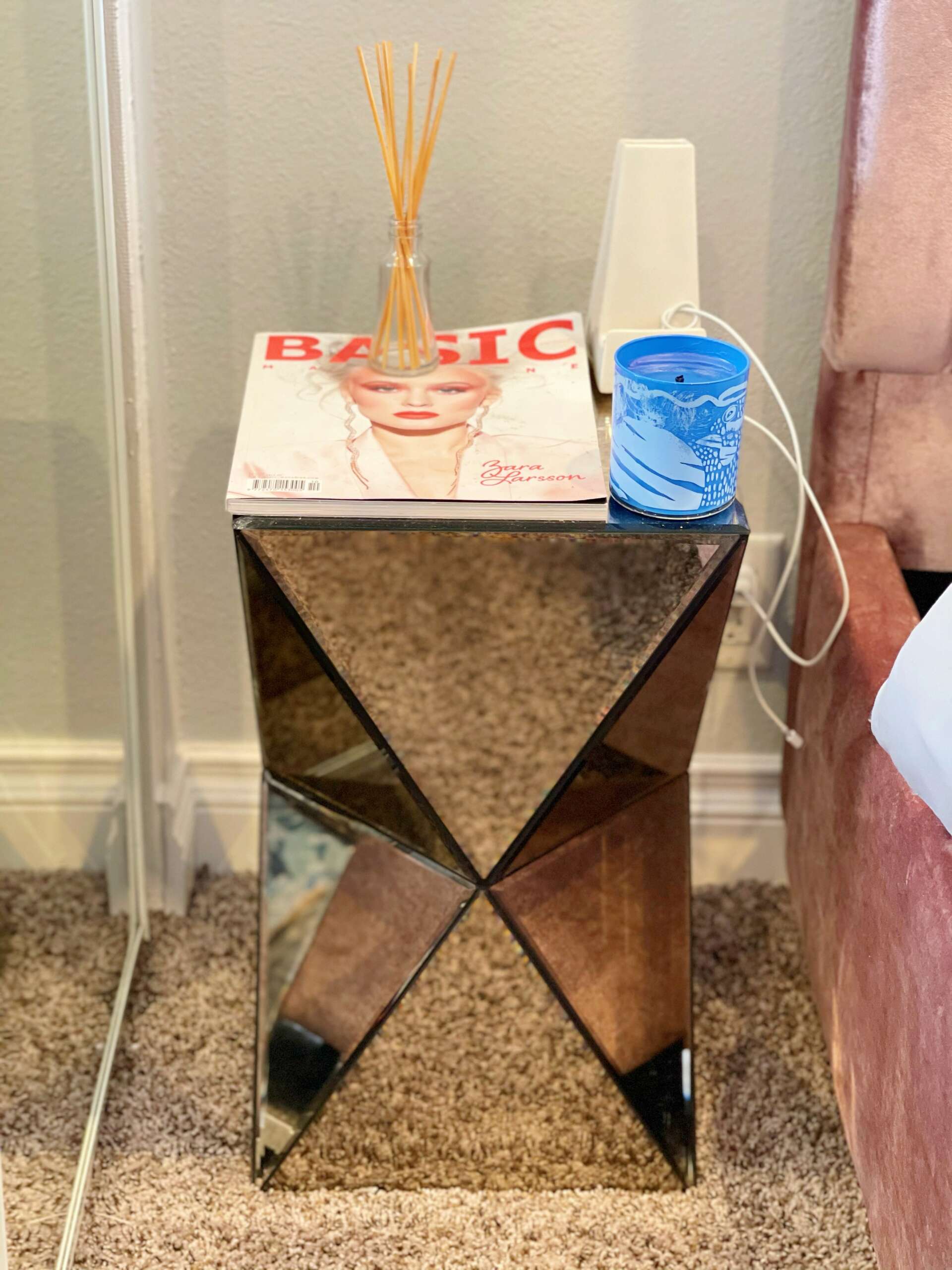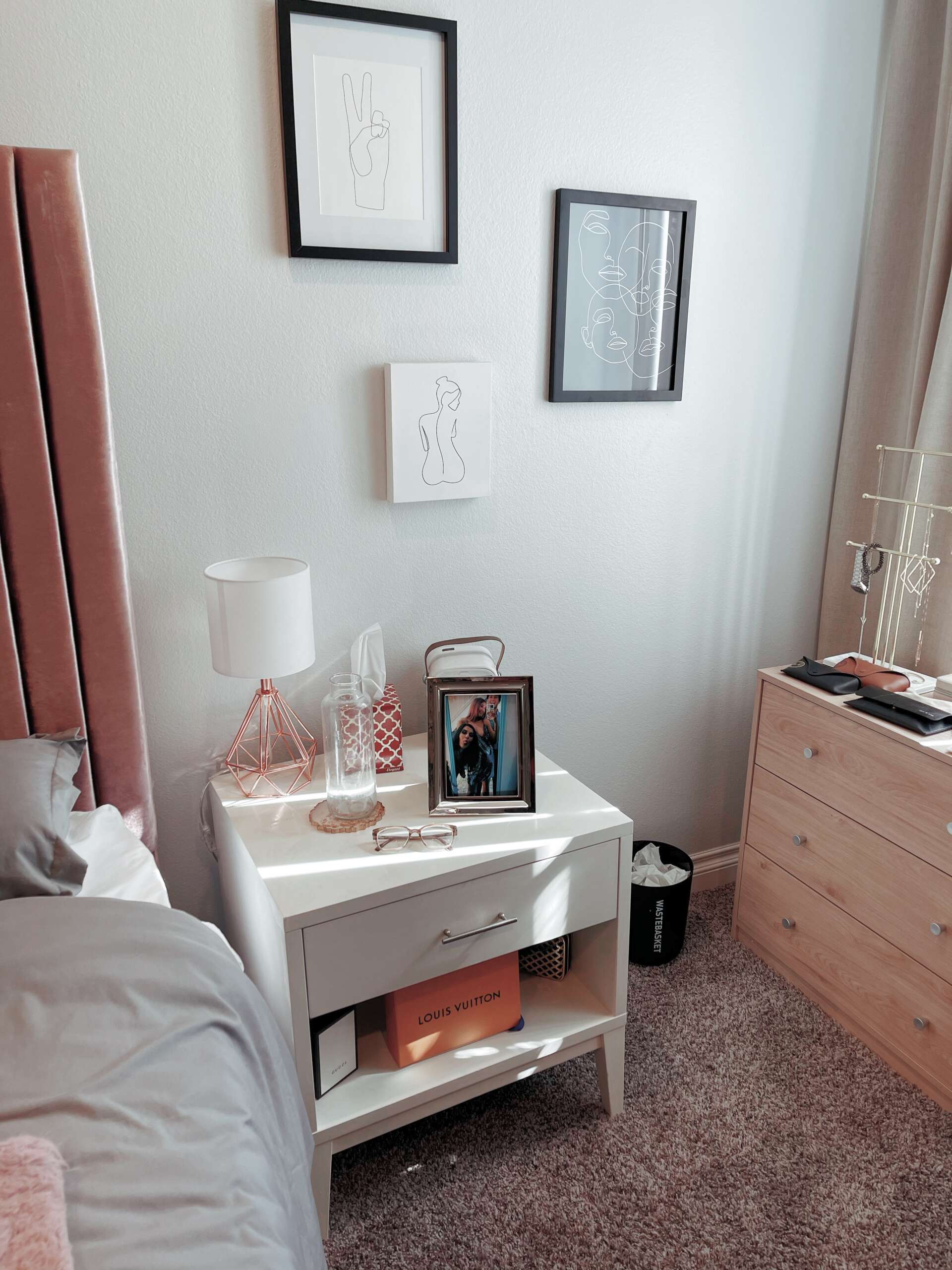 My bed frame was a serious investment: about $650 from Wayfair (I had a $250 credit to Wayfair so I paid $450) but worth every penny. I love how high the velvet headboard is, and it leaves less space to have to fill with either wall art or wallpaper. I kept the bedroom simple with greys and pinks because the living room is where I spend most of my time working or filming.