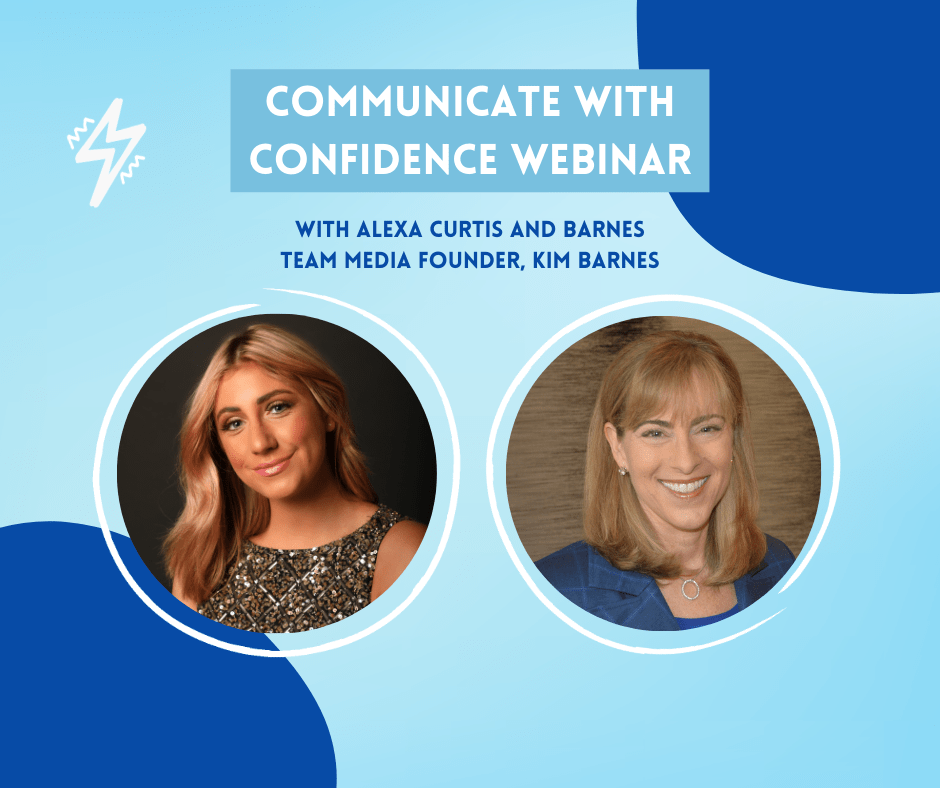 THE FIRST MENTOR MATCH WORKSHOP is HERE! 
Over the next weeks, you'll see new workshops being released with mentors from Mentor Match. I'm extra excited about these workshops because first off – we're making them available to you for free with limited space. AKA, RSVP before the spots fill up.
In this workshop, I'm having Kim Barnes join me. She'll be discussing ways to captivate your audience (whether that's a future employer or class you're presenting to) as well as give you personal feedback on how to perfect the way you speak and present IRL and virtually.
Read more about Kim here:
Kim
Barnes has spent 30+ years on the air! Now, she  works with executives, entrepreneurs, speakers and small business owners who want to improve their on-camera presence for video, virtual presentations and media interviews, as well as their public speaking.
Kim
was an award-winning reporter and news anchor for 15 years. Since leaving news, she is also seen in corporate videos, commercials and does voiceover work.
Kim
also taught TV news reporting at The University of Texas. She works with her former sportscaster husband as Barnes Team Media. They have a son who graduated from Texas A&M and a daughter who's a current UT student.