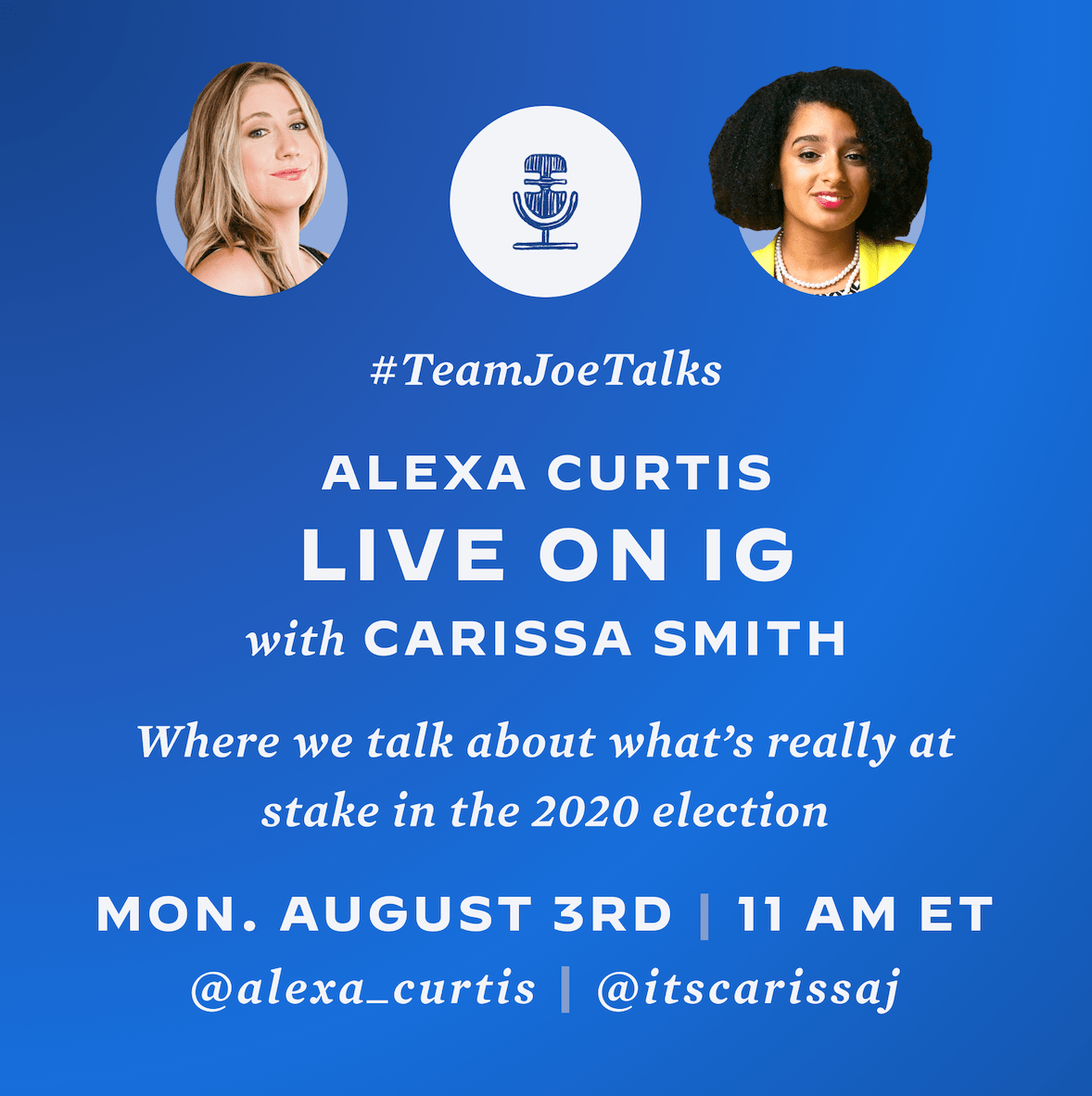 I'm so honored to announce I'll be hosting an interview with the Joe Biden National Women's Director Carissa Smith tomorrow on Instagram Live. I'm a proud Democrat and encourage you to tune in to this live to get some of your questions answered surrounding the 2020 election.
We'll cover topics like college and debt, future jobs for those of you who have graduated and future grads to come, justice reform & more. I only have less than 1/2 an hour with Carissa, so I'll be doing speed questions to make sure I get as much answered in one hour as possible.
This is such a crucial election, and there's so many questions both young and older people have right now about the state of the world. You don't have to be a Democrat to join in on this conversation to stay educated about how to make the right decision during the election. I'm not forcing anyone of you to become Democrat or vote for Joe, but I'd like to see all of you play a role in the election by casting your vote in any form.
I'll see you all tomorrow on Instagram at 11 AM EST/ 8 AM PST!