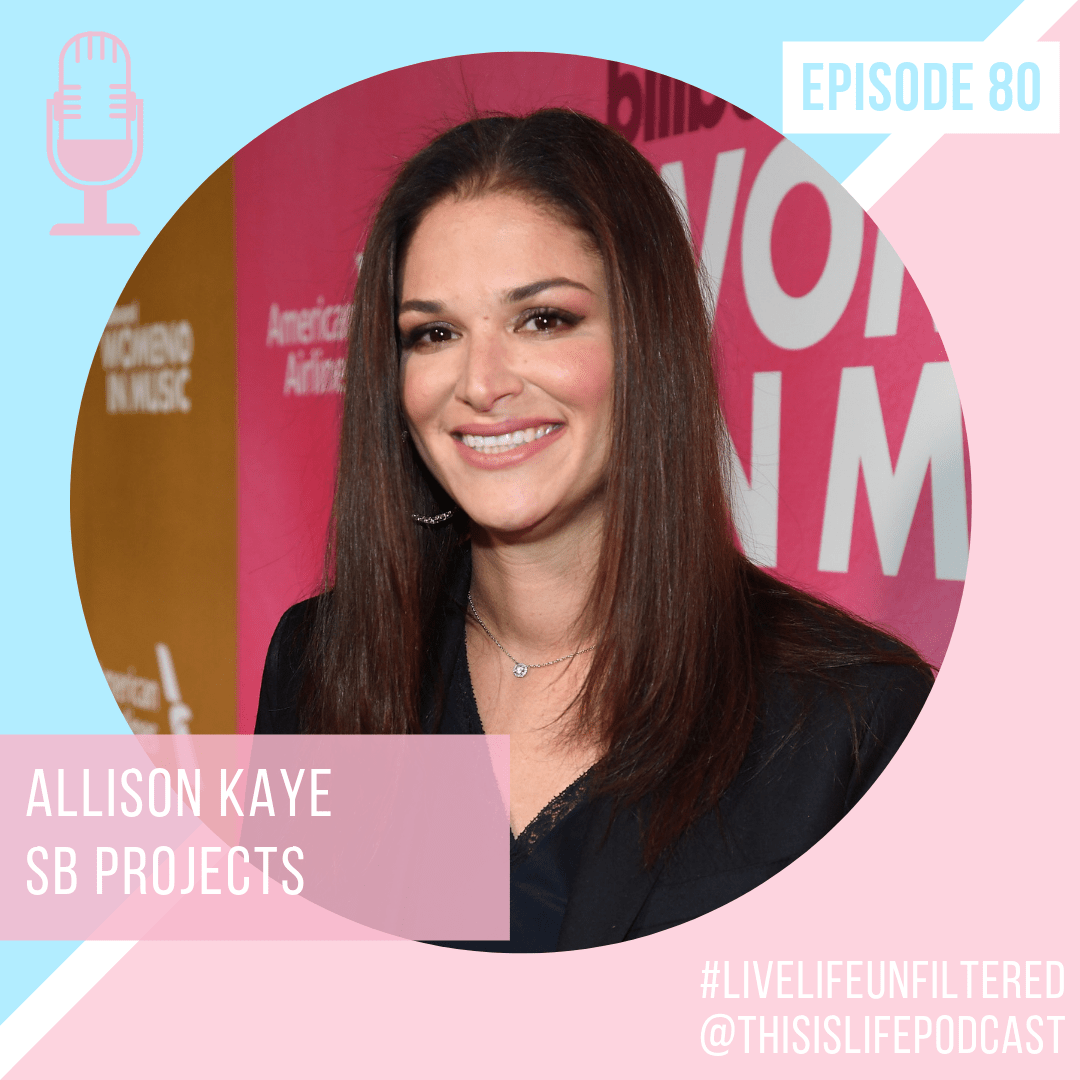 EPISODE 80: I can't believe we're 80 episodes in to This is Life Unfiltered! The last time I was at this podcast studio was when Catt Sadler stopped by to talk about social media and mental health. Since then, I've been recording at my WeWork office and at Radio Disney in Burbank. The last time I was at my podcast studio in Culver City I hadn't even started on Radio Disney. Wow, time has flown by!
This week, Allison Kaye stopped by. If you're not familiar with her, she is a force in the entertainment industry, helping make talent like Ariana Grande AND Justin Bieber's careers. Along with CEO of SB Projects Scooter Braun, Allison finds talent and makes them into worldwide phenomenons. She's also a mom, a lawyer and a genius (in my opinion). In this interview with Allison, we dive into the reality behind being such a successful executive, what you wouldn't know about your favorite stars and how she balances being a mother and a total boss babe. I am so honored she could stop by and take the time to chat with us, and inspire you all to follow your dreams and NEVER let anyone tell you no.
Also this week, I co-hosted This is Life Unfiltered with my best friend Alix! You can hear more from her next week and all over my social media.
Follow Allison at @allisonjamiekaye on social media.