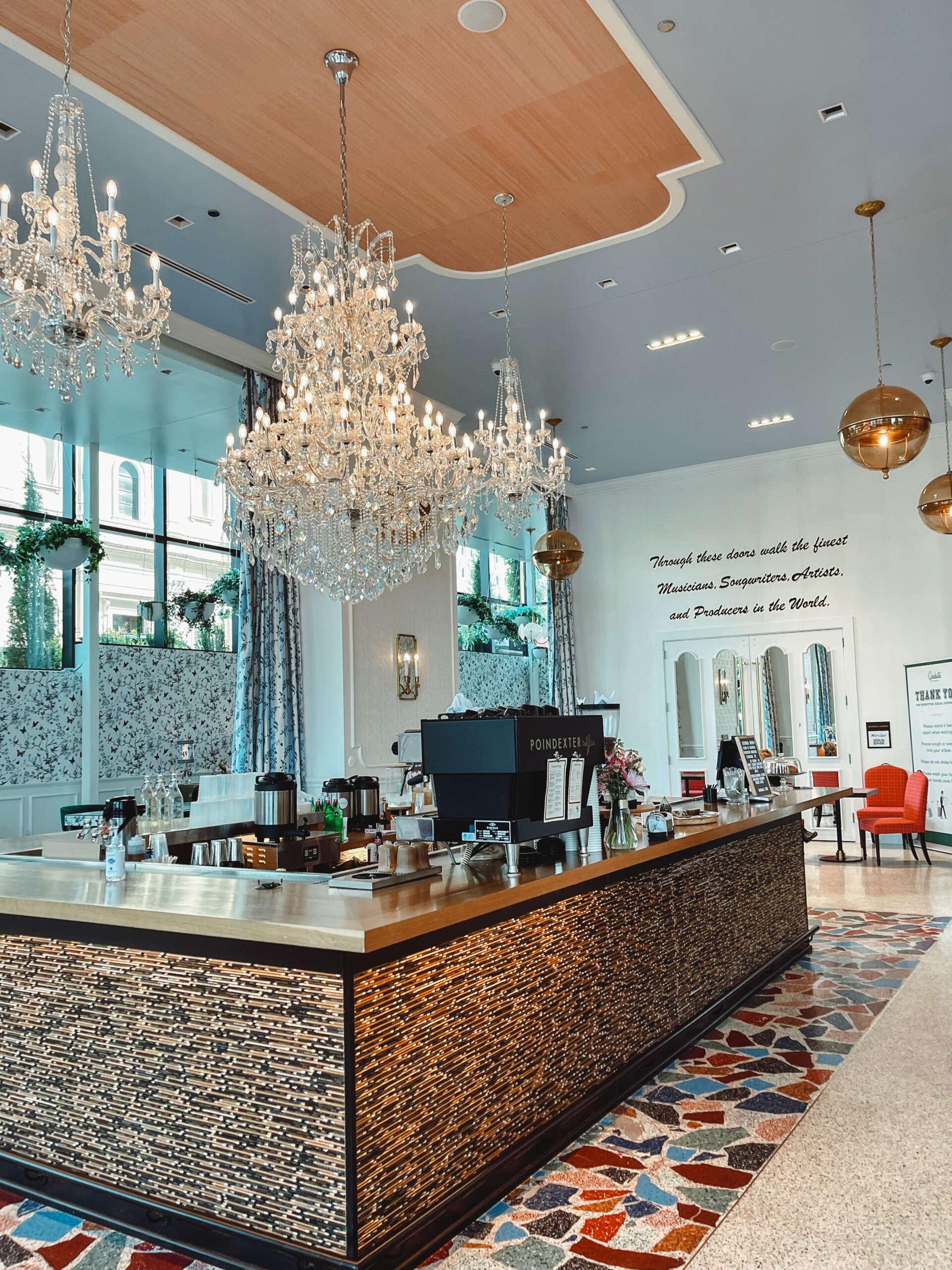 I haven't had a chance to post on Life Unfiltered in a few more weeks than I'd like because planning the Be Fearless Summit with Vanderbilt kept me up until midnight for the past 4 weeks! I landed back in Austin on Sunday after being on a little high from excitement after the summit. Every single minute of our time in Nashville was spent either exploring or working with Graduate Hotels to prep for the summit. I flew in my makeup artist from LA, our videographer from NYC and the summit event coordinator from PA. Having them there with me felt so full circle. If you talk to any founder, they'll say that the people they have around them and the team they build is what makes or breaks a company and it's true.
Watching the event come together and seeing the girls connect filled my heart with so much joy. When I started Be Fearless Summit I had no clue what the program would eventually turn into. What's so interesting about Be Fearless Summit is that we work on themes to create a conversation that might make some people uncomfortable – because getting out of your comfort zone IS uncomfortable.
This years theme was Babes Against. B.S. because 2020 felt like a year filled with bullshit, am I right? Acknowledging how difficult 2020 was for everyone (especially college students) helped every connect on a deeper level throughout the day of the summit and at the party!
If you came to the party on Friday, the conversation with Emily & Abigail from Wanderlust Girls, moderated by Amanda from Girls in Tech Nashville, was definitely a highlight from the evening. I met Emily & Abigail back when I first started fashion blogging and was going to New York Fashion Week twice a year. Times have seriously changed since then, but we all used to go to fashion week and sit front row at the shows, watching the models strut down the runway. Since that was before the days of influencing and Instagram, all of the bloggers who used to be at NYFW were true businesswoman. Now that the Wanderlust Girls are in Nashville instead of NYC, having them inspire the girls in the audience on how to build a brand and stay authentic meant so much to me.
THANK YOU NASHVILLE!
And our amazing partners: