Our founding member rate for GrasshoppHer is live until we hit 100 members, which we're close to!
Find out more about GrasshoppHer here.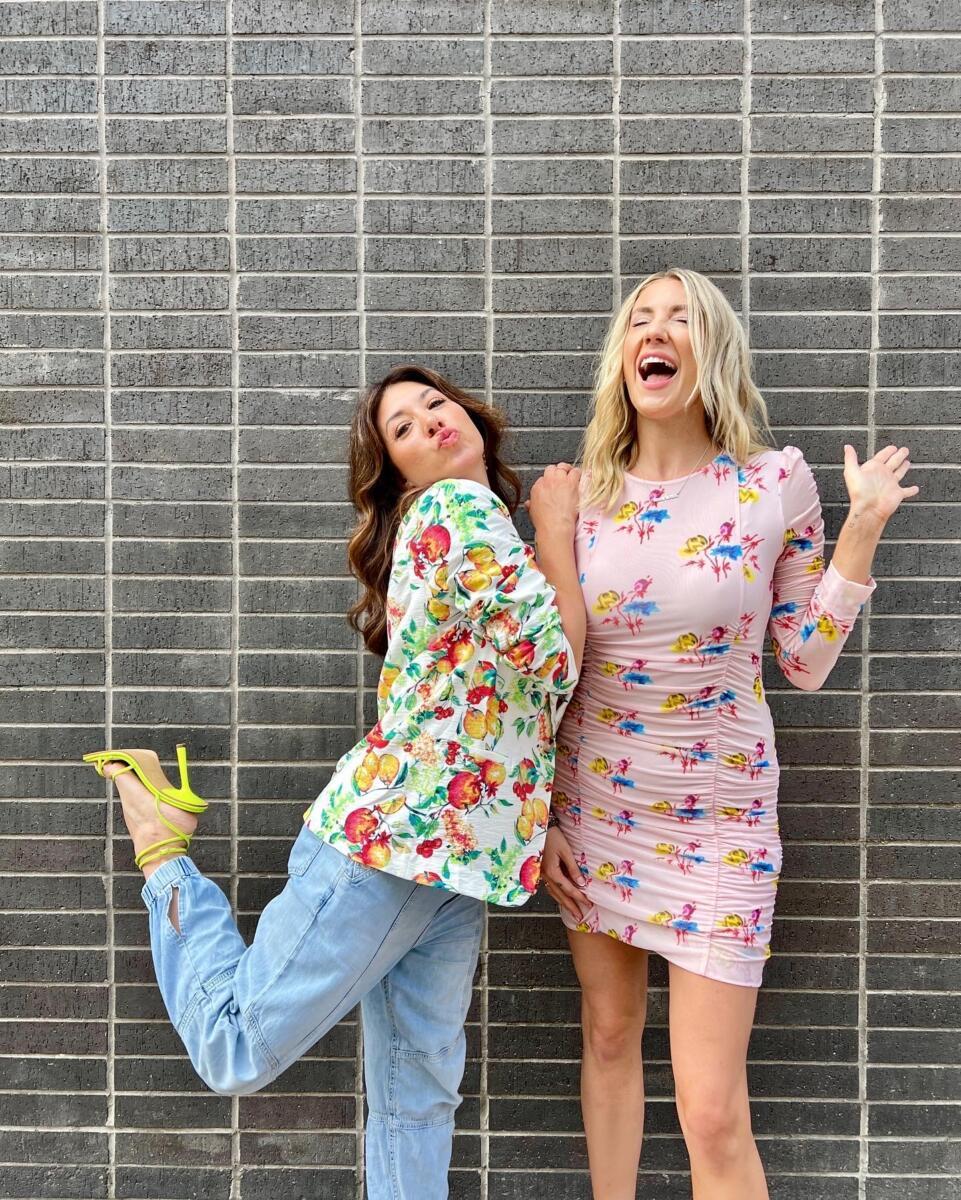 If you're following me on social media, you're seeing the word GrasshoppHer everywhere. Quite frankly, it's a breathe of fresh air to be able to stay let's leap and not go be fearless for the first time in my whole life! Come up with a new tagline, and your life changes!  
Stay fearless, and leap towards being the most fearless version of yourself.
GrasshoppHer is a career development platform and community. Heather and I (as explained on an episode of my podcast, The New Unfiltered)  met through a mutual friend who oversees the Kendra Scott Institute at UT Austin. In February, I pinged Heather on LinkedIn to ask her to get coffee. Her company, GrasshoppHer, was a direct competitor of Mentor Match & Be Fearless Summit. I wanted to figure out how to make my company better than hers!
During our conversation, I realized that Heather was not only a genius, but a potential business partner & co-founder that would change the trajectory of my career for the better. Looking back at the past 9 months and how we met, plus the phase of my life I'm about to enter (mid-twenties, eek!) has reminded me how life is all about timing.
We are your guide to the next leg of your journey. We make good on our promise to increase the number of womxn in leadership roles by helping you discover your unique impact through career branding education. 
 Between our memberships and reinvented college fairs, GrasshoppHer gets you to where Heather & I are in our careers in half the time. We're putting you in front of leaders like Kelly Rutherford (Gossip Girl), Jonathan Javier (Wonsulting), and Mandy Teefey (Wondermind) who are hosting intimate talks to members only, plus opportunities during monumental moments every year like SXSW.
GrasshoppHer is what I needed when I was growing up. In 2023, we're expanding our in-person membership to new chapter cities, working on securing larger partnerships and hosting summits without the involvement of universities.
Let's leap. Meet GrasshoppHer!