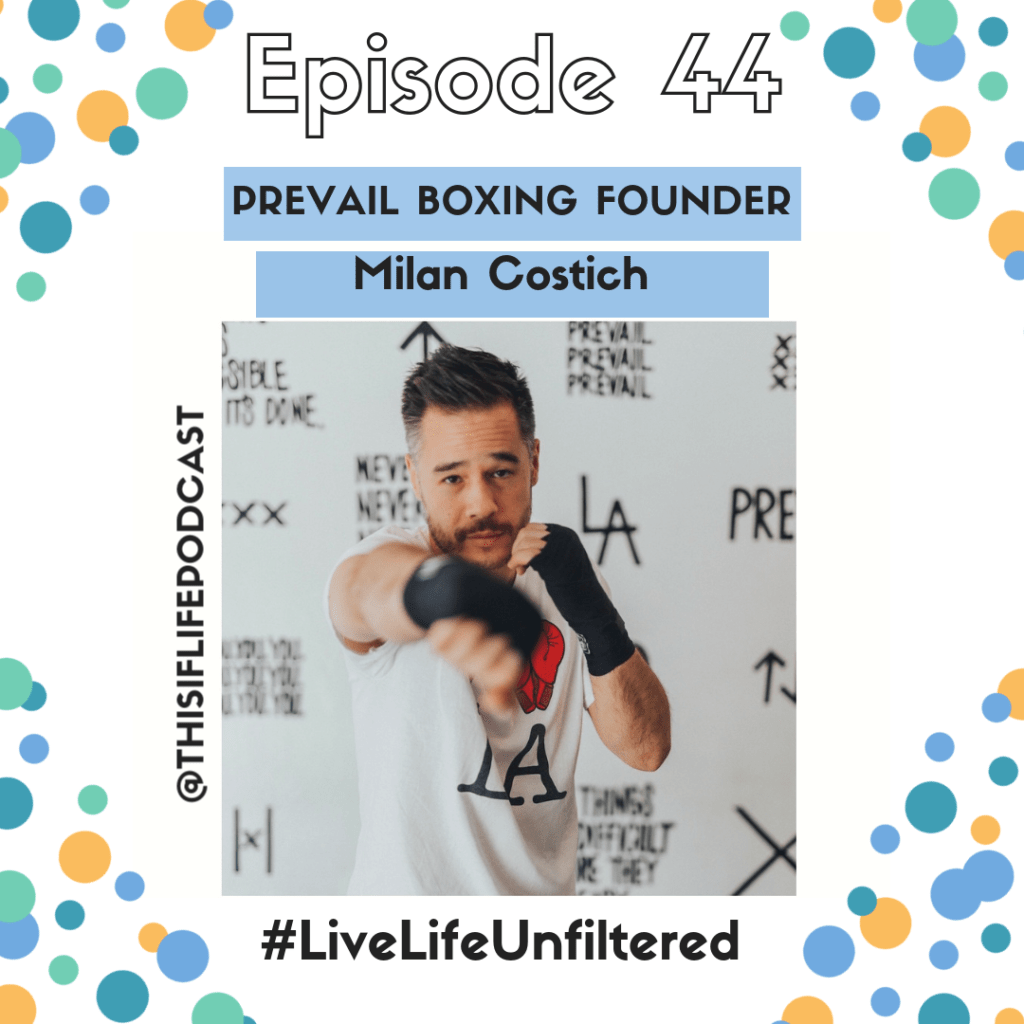 EPISODE 44: MILAN COSTICH OF PREVAIL BOXING! I love exercising and it's something I do everyday to keep my mind focused. I have ClassPass, which is a service where I spend $65 a month and get to try tons of different classes. When you're a ClassPass user you'll find yourself going to many of the same gyms because you'll end up falling in love with a few, even though ClassPass has TONS of gyms available to take classes at. I'd heard about Prevail through a friend and decided to give the boxing gym a try, expecting to walk away feeling bored and not sore like I usually encounter with other boxing gyms.
Let me tell you, one class at Prevail and I was absolutely hooked. I've never felt so exhausted and sore after a class that wasn't even 60 minutes. So I embarked to meet Milan, pick his brain on everything from what other aspiring entrepreneurs out there need to know about starting companies later in life (he began Prevail after age 30) and what building a brand means vs. just beginning a company.
Listen to Episode 44 on iTunes, SoundCloud & Spotify!