GrasshoppHer is truly leaping, following the success of the most recent Be Fearless Summit with Central Connecticut State University on October 5th! We had 100+ students come to the school to be inspired by a plethora of speakers including GrasshoppHer co-founder Heather Miller. In partnership with 365 Austin, we're giving you your first month free until Sunday with promo code 365AUSTIN. Type in 365AUSTIN at checkout to redeem your first month! You'll get access to our upcoming events, Slack community, presale box and more.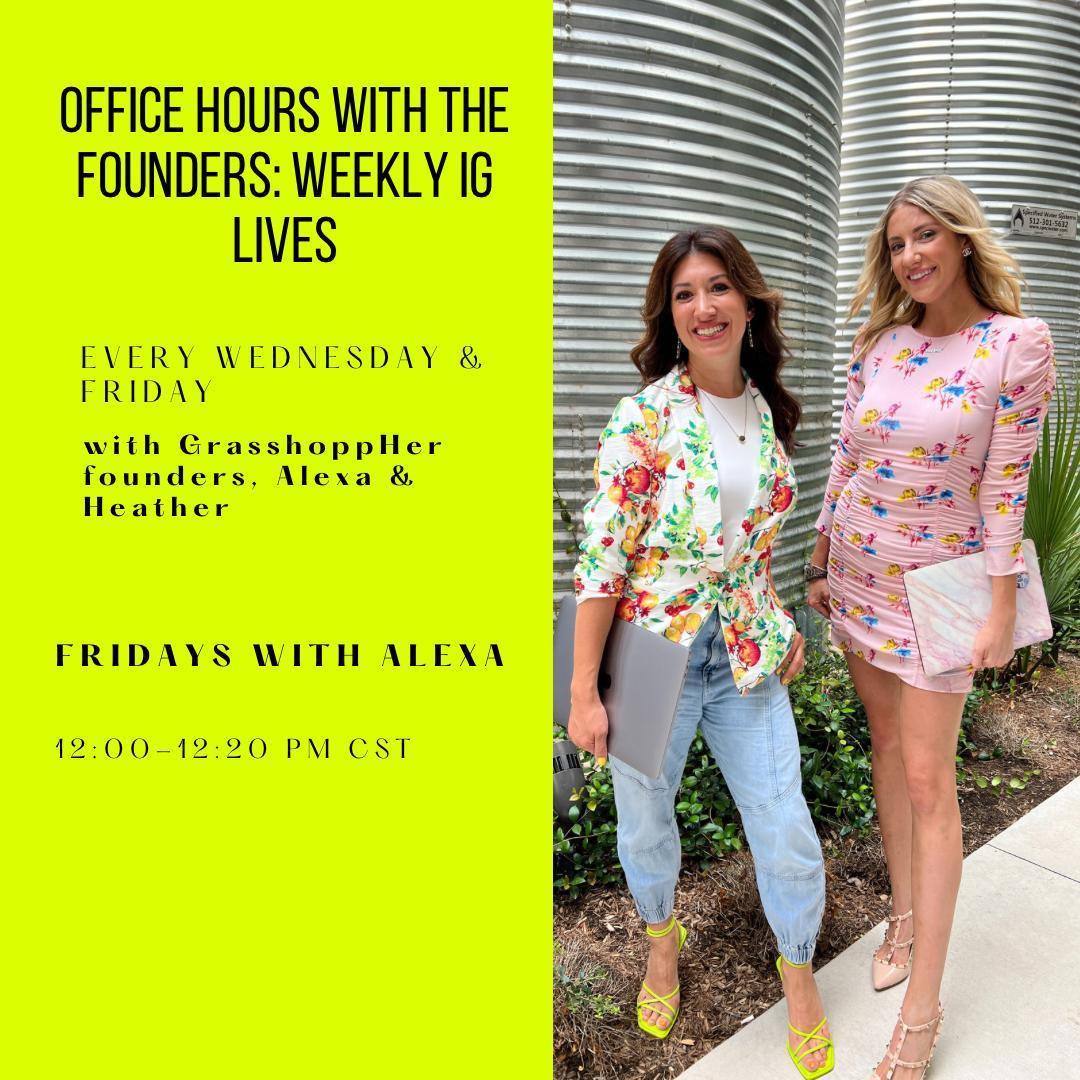 Starting today, office hours with Heather & I on the @grasshoppher Instagram. Come learn about GrasshoppHer and get your questions answered about career & business from 12-12:30 PM CST.
Coming up: the next virtual event is with celebrity stylist Joey Tierney, and the next Austin event is November 16th with YWA in Austin. We're excited to collaborate with YWA to co-host an event at a Lodgewell property in Austin (a super rad house!) and inspire new and existing members to be fearless.