For centuries, clothes have been used as symbols of power and influence. This is
clearly seen in the rise of the power suits worn by working women. They wore
these suits as a form of defiance against society's expectations of them. The
Fashion Institute of Technology even held an exhibit that honored the culture of
clothes being worn to represent power in different settings, such as the upper
echelons of society and the military. The event was used as a way for women to
present their confidence in themselves to the world.
Since I'm always on the go, here are my shoe options for every single task I'm trying to cross off of my list in one day!
Power dressing at work
Nothing presents confidence and strength in the workspace more than sleek
stilettos. For example, So Kate by Christian Louboutin a great pair is that exudes
power. Louboutins have often been associated with luxury and affluence, letting
onlookers know that you are capable of handling yourself in a work environment.
Of course, not every woman can walk all day in stilettos. In this case, don't be
afraid to buy a pair of (comfortable) formal heels. If you top it off with a trusted
blazer and a pair of formal trousers, as highlighted in our article on The Power
Outfit, co-workers will know that you aren't someone that should be messed with.
Power dressing in the gym
While the gym is the perfect place to physically display how strong and powerful
you are, it can also be done subtly through the clothes — especially the shoes —
that you wear. The BTS and Fila Dynamite collaboration has two designs that are a
cut above your regular gym sneakers. One has black as its base color with bright
orange and blue detailing, while the latter is white with pink, violet, and yellow
highlights. Not only are they comfortable to work out in, thus encouraging you to
power through your exercises, but their vibrant designs ooze style and self-
assurance. In fact, as a rule of thumb, cycle through your brightest and most
colorful sneakers in the gym.
Power dressing for a casual day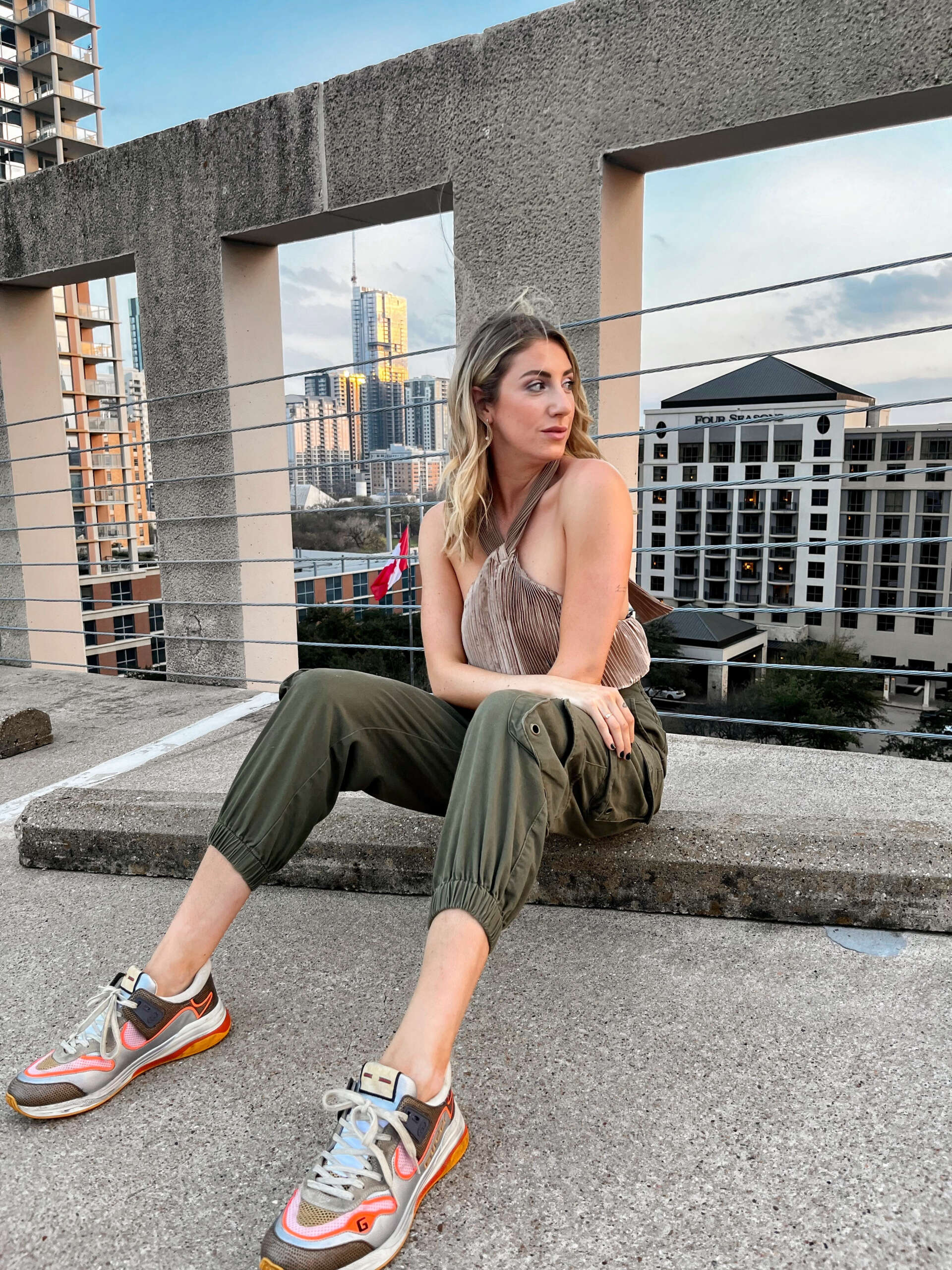 Just because it's a regular day doesn't mean you can put on a subtle power outfit.
For this, you can never go wrong with a sharp look like a pair of jeans and a
collared polo. The best footwear for this outfit would be loafers. The Cosmo 2.0 by
Vagabond, known to be loved by actors like Katie Holmes and models like Kendal
Jenner, are comfortable, durable, and, most importantly, sleek. They have a
timeless classic style that can be worn with almost anything, making them a great
option for those who want to look elegant without trying too hard. Loafers look
great with other formal-casual outfits too, like blazers and trousers as well as
dresses.
Shoes can make or break a power outfit. Wearing the right ones for the appropriate
occasions is important. Be sure to choose a pair that you feel comfortable and
confident in to truly emphasize your strength.