This post is not sponsored, just a bunch of my favorite products that I think you will love! I also make no money if you purchase any of these products linked below so if you do buy and enjoy them, let me know.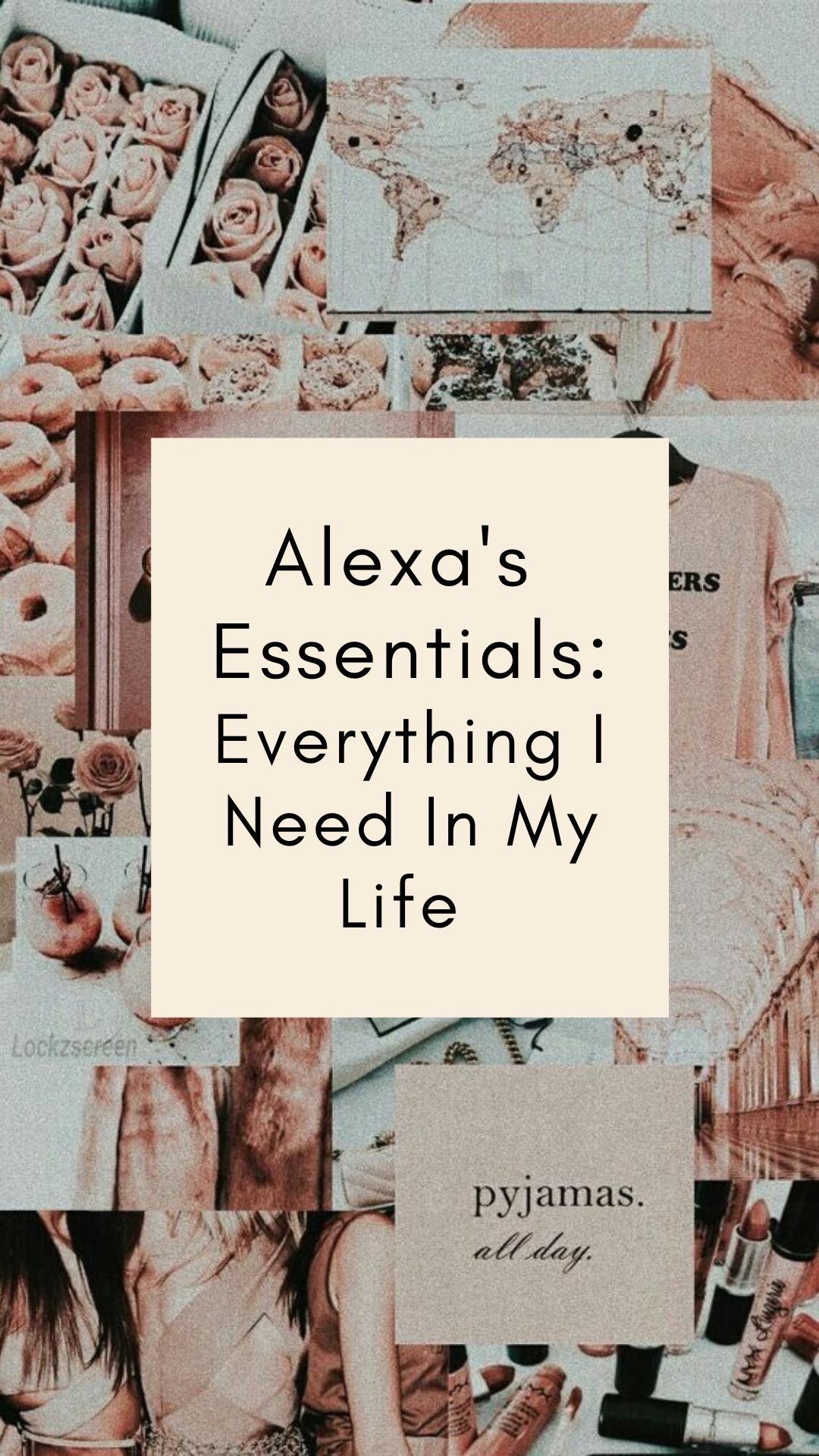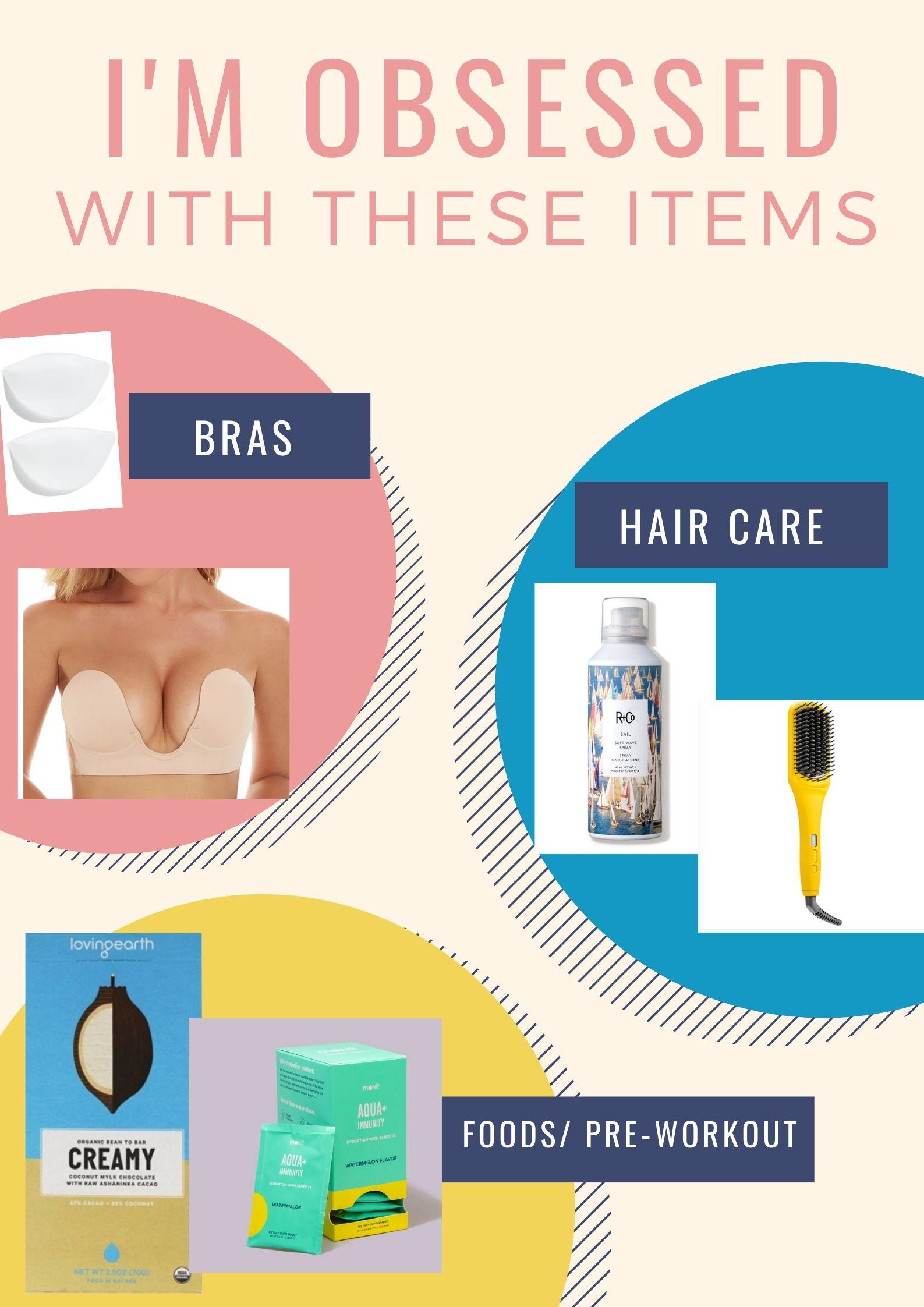 I like to consider myself a consistent person. Trends don't catch my eye and I rarely steer in a different direction when it comes to makeup or skincare. Call me boring but at least I'm honest!
The products I use are life-changing. When I realized you can wear push-up inserts instead of buy push-up bras, I was shocked!
There's a brush that will also straighten my hair? Count me in.
Here's what I'm currently loving:
Nordstrom brand push-up gel pads
So long the days of buying push-up bras. I can't remember the last time I bought a push-up bra since high school because I hate uncomfortable bras (the LIVELY no-wire push-up is a fabulous option if you're like me and hate an uncomfortable wire) but these gel pads are changing the game. For $44, every bra can become a push-up bra!
On the topic of bras…I also purchased a strapless bra at Nordstrom at the same time I bought the gel cups. I didn't have a strapless bra but wanted to buy one that was affordable. According to their site the exact bra I bought is sold out, but this is a similar option. There's no straps and no buckles so you simply stick the bra on and then put the sticky part back together when you're done wearing it.
*************************************************************************************
I asked Drybar to send me a brush that's a straightener to test. I'm digging this product so far. Though it's expensive ($145) this product is both tiny and practical for traveling or bringing over to a friends house. I have thick hair but the brush works fine, though I'd imagine this would straighten your hair even more if you have finer hair.
Other hair products I like are from R+Co. Though I got sent many of these free (besides the bras) I'll keep buying them. The salt spray and dry shampoo are the two I tried and liked the most. I've tried every dry shampoo in the book and R+Co along with Klorane brand dry shampoo really work!
YSL Black Opium travel spray (as of 20 minutes ago I crashed and broke my 3rd mini travel size perfume in 3 months, Go Alexa Go) is the perfume I've been using for a few years. Since I continue to accidentally break this I'm going to have to find a more practical way to store the perfume than a glass tube, but this is my go-to perfume.
*************************************************************************************
Since y'all know I'm a chocolateaholic…the chocolate I've been loving lately is from Loving Earth. It's expensive ($6 for one bar) so I buy it once a month as a treat and don't let myself finish the bar before the month is over! If I'm somewhere else and need chocolate, I opt for Alter Eco truffles or Unreal almond butter cups (which I avoid buying in bulk because they're also expensive) so I'll buy one or two at checkout.
*************************************************************************************
When I interviewed Kent and Ryan of Neuro for Founder Files, I found myself eating their gum everywhere and anywhere. This gum has caffeine in it (which hasn't inspired me to cut down my daily 3 cup regime, sorry Neuro) so it's a gum that will energize you AND keep you focused. It never loses flavor or chewiness!
As summit season approaches, I try and get up between 5-5:30 AM to hit the gym by 6 AM. My early morning routine has inspired me to look for something besides a caffeine boost pre-workout. I've taken a liking to more labs aqua probiotic that acts as a pre-workout. The strawberry lemonade flavor is very light, so I'll put a packet in my water before the gym and I instantly notice a difference. 
Hope you guys loveeee all of these goodies as much as I do!