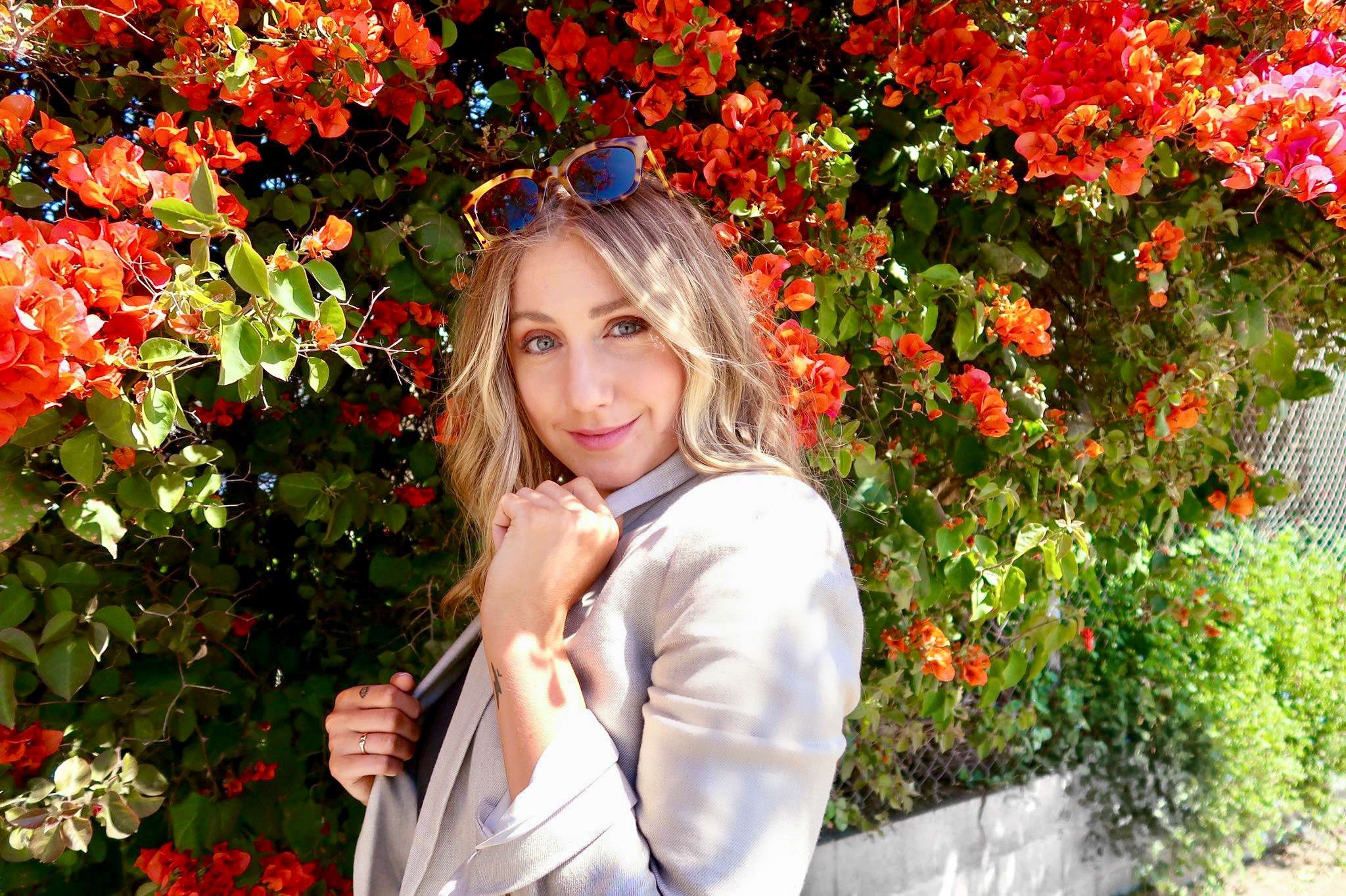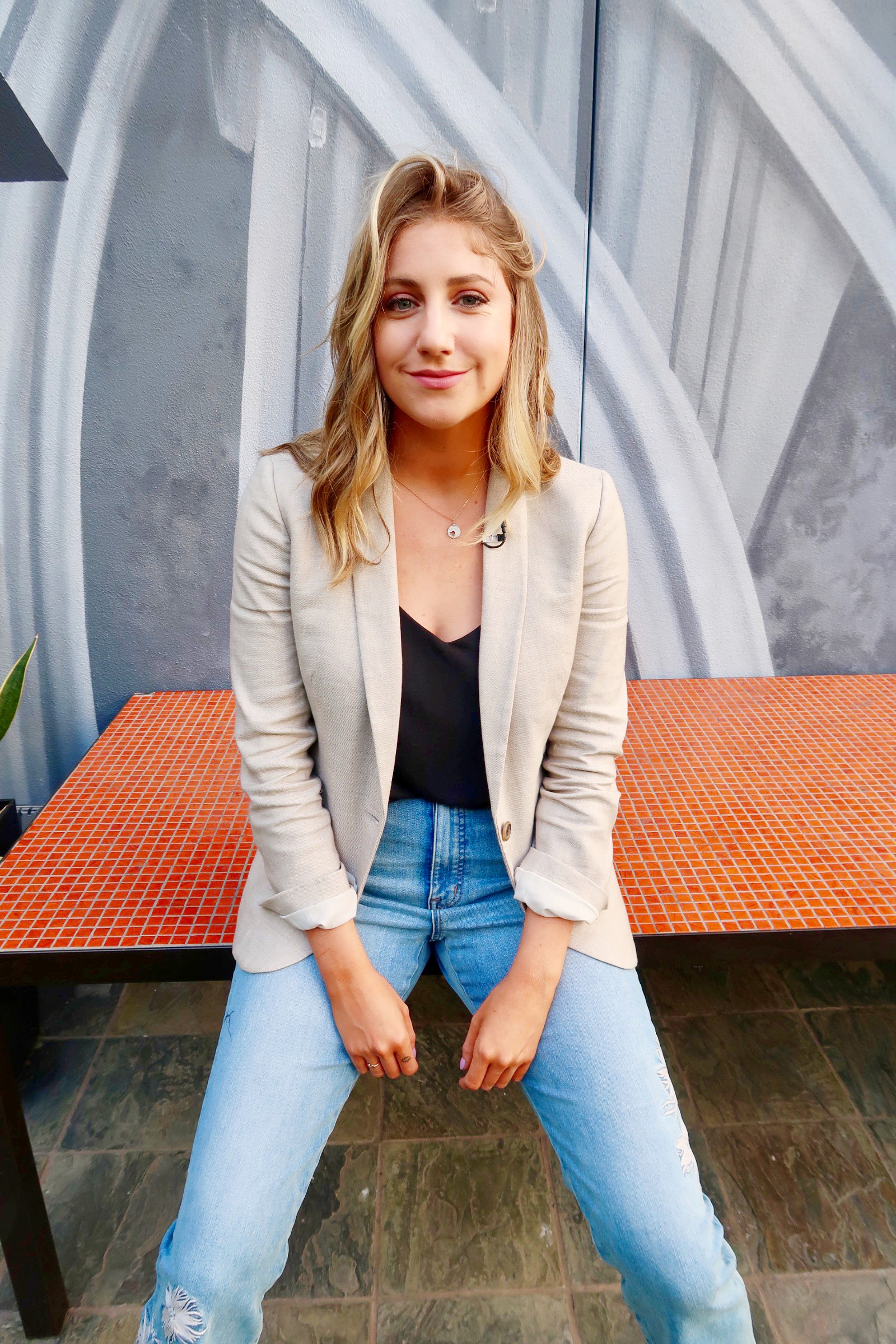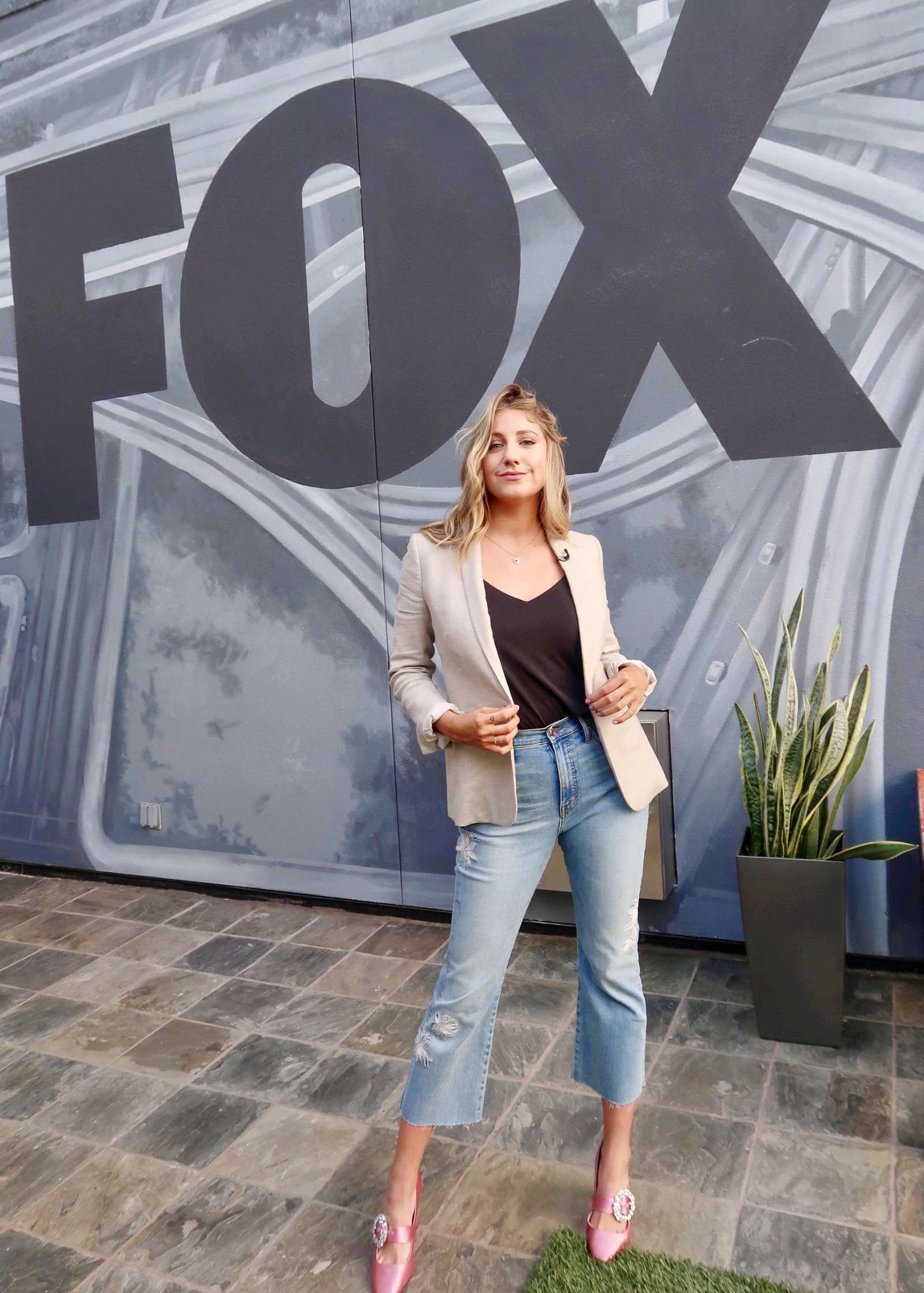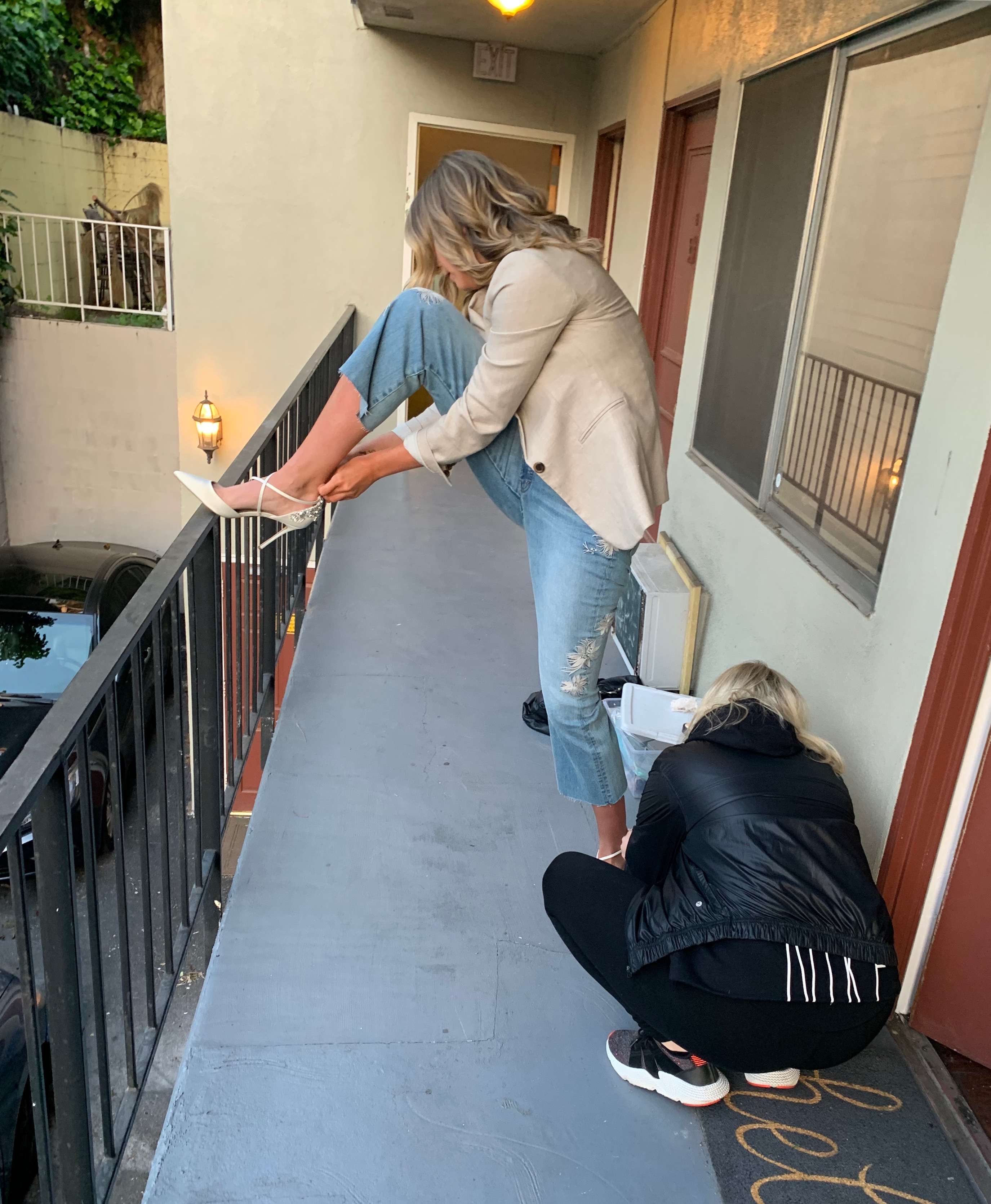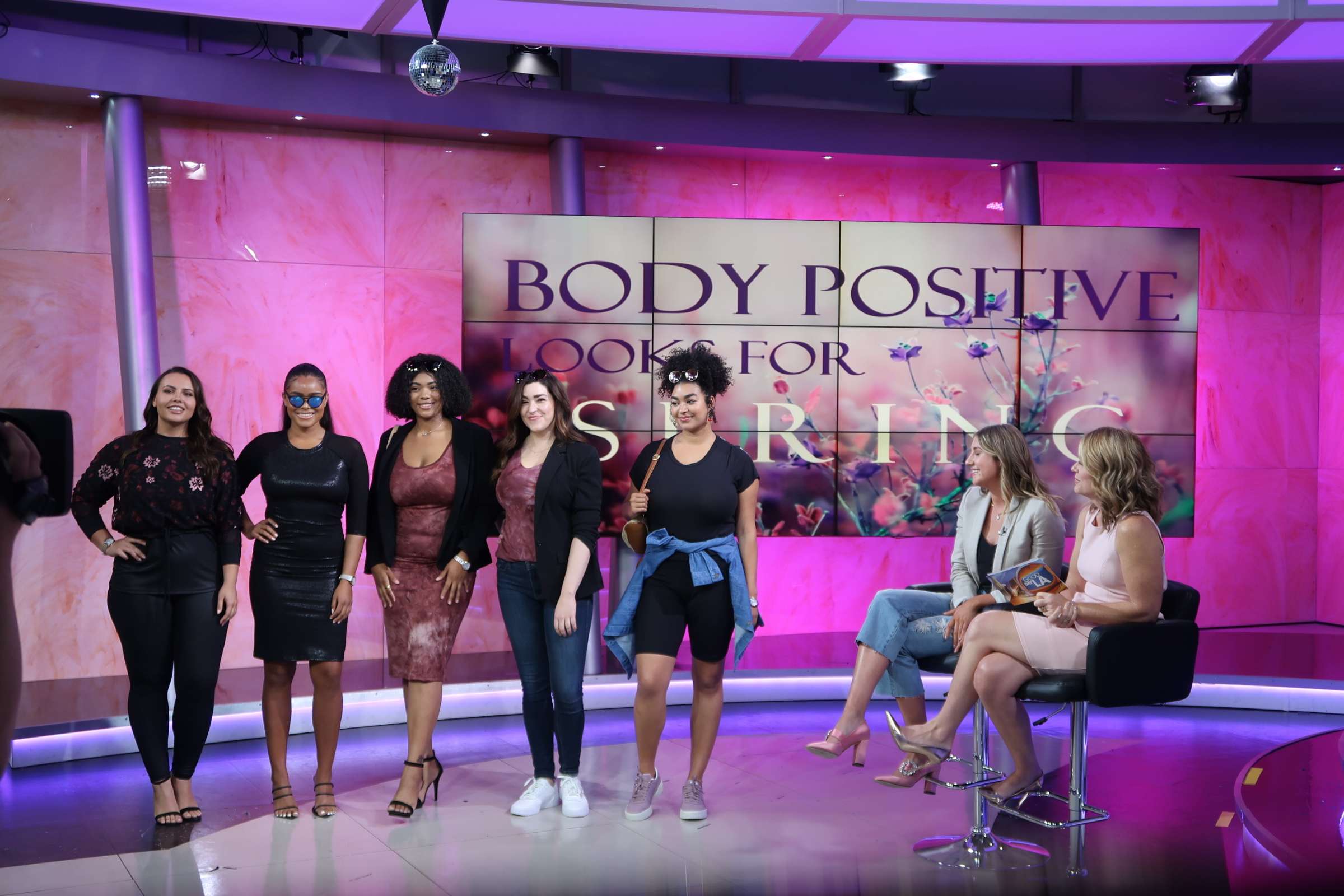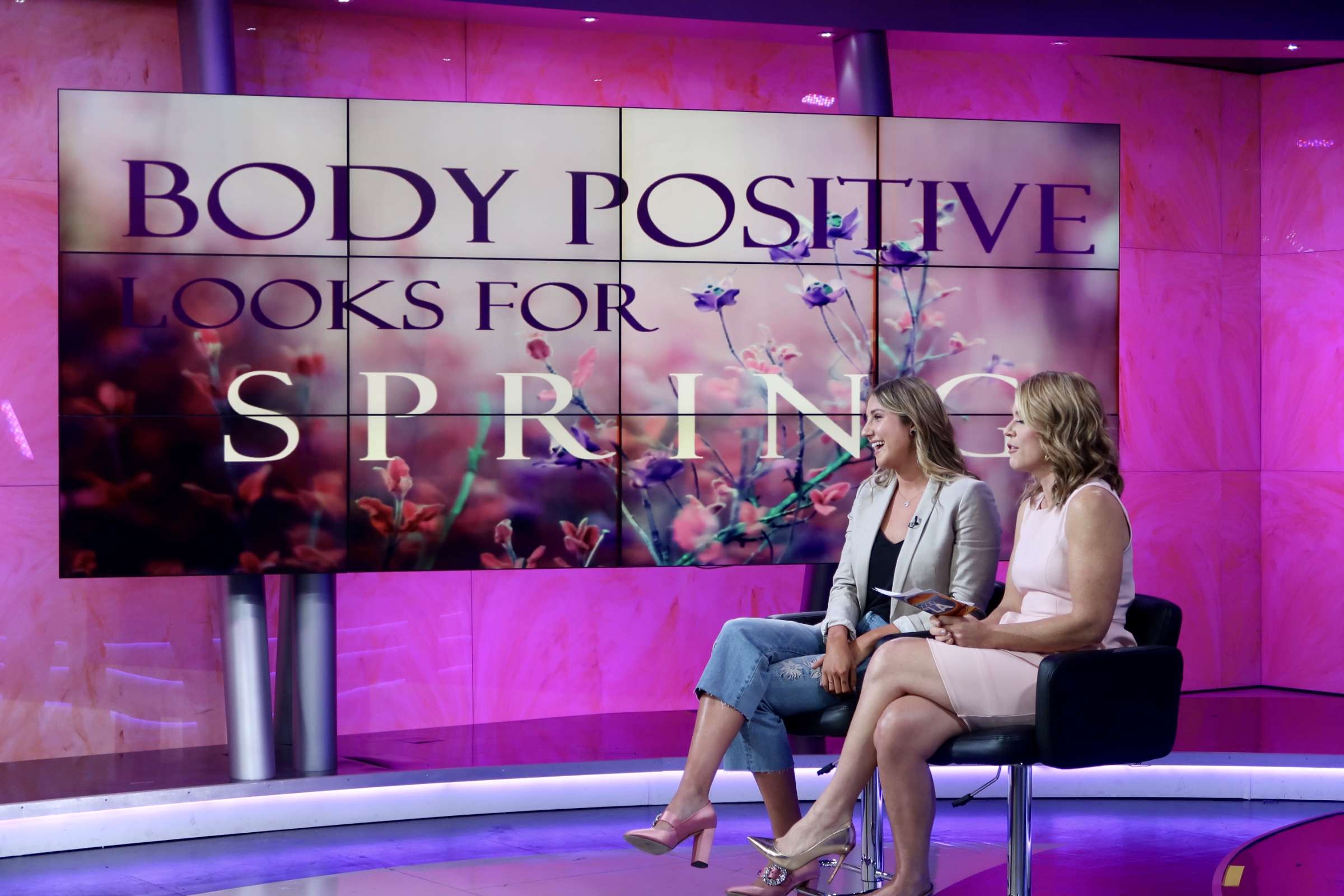 I'm wearing SJP Collection shoes, J.Crew clothing and a HYFVE tank top
If you're in LA, you might have caught me on Good Day LA this morning! I had the opportunity to host a body positive segment on the topic of spring style, which is always fun because I get to work with beautiful models and talk about what being confident means to me. I try to be as honest and authentic as I can with you guys because authenticity is incredibly important to me, so when I say there is so much stuff that goes on behind the scenes of any segment, I'm not kidding! Between booking models, hair and makeup, making sure clothing arrives, actually arriving and setting up…sometimes I feel like taking a 24 hour nap after a TV segment! I powered through the day and am at my WeWork office now before I go home and pack for my flight tomorrow to Boston to spend Easter with my parents on the East Coast. Carrot cake, I'm comin' for ya!
The clothing I featured in the Good Day LA segment was from Lola Getts, a fabulous activewear brand that's nothing but affordable and versatile. Though I definitely don't consider myself a major fashionista anymore (I love dressing up, but now I just think of it as another part of my job!) I do take pride in making sure whoever I'm working with feels happy and confident. My team and I managed to make all of the models in the segment feel comfortable wearing activewear on TV. We put a few of the girls in dresses and pants that you could wear to the gym OR to a meeting, which is what I usually do since I'm constantly on the go. There's nothing better than spending $100 at a store and walking away with 10 + outfits. I may be successful, but that doesn't mean I'm not saving money to put everything back into my business. Huge shoutout to Lola Getts for supplying these beautiful outfits!
The business world is a crazy world to be in. During my podcast episode that aired earlier today, I discussed a few ways to save money and also walk away from any opportunity feeling satisfied and comfortable with how much money is in your bank account, even if you have to sacrifice a lunch or a coffee with some friends so that you can save a little extra this week! If you have a chance to tune into the episode, I'd love to hear your thoughts. Business owner or not, how do you save money and make sure you're comfortable living the kind of life you want to live? Let me know in the comments below.
Last question…what does being fearless mean to you?